DONETSK REGION, EASTERN UKRAINE -- Blood-stained stretchers are propped up against the brick walls of the small, nondescript building.
Beyond the simple white door, a delicate balance between life and death all too often plays out.
Our team got rare access inside a military field hospital in Ukraine's eastern Donbas.
Every day dozens of wounded soldiers are rushed here from some of the war's fiercest battles nearby.
Shortly after we arrive, chief medic Vitaliy Stasyuk learns that an ambulance full of casualties is stuck near the front line.
The deadly ping-pong of artillery must subside before it's safe enough to hurtle down the pot-holed filled lanes, back toward the hospital.
A team of women and men at the hospital constantly prepare drugs and basic operating tables. It is only a question of time until the next batch of shrapnel-maimed soldiers arrives.
Sure enough, a makeshift ambulance soon screeches to a halt outside.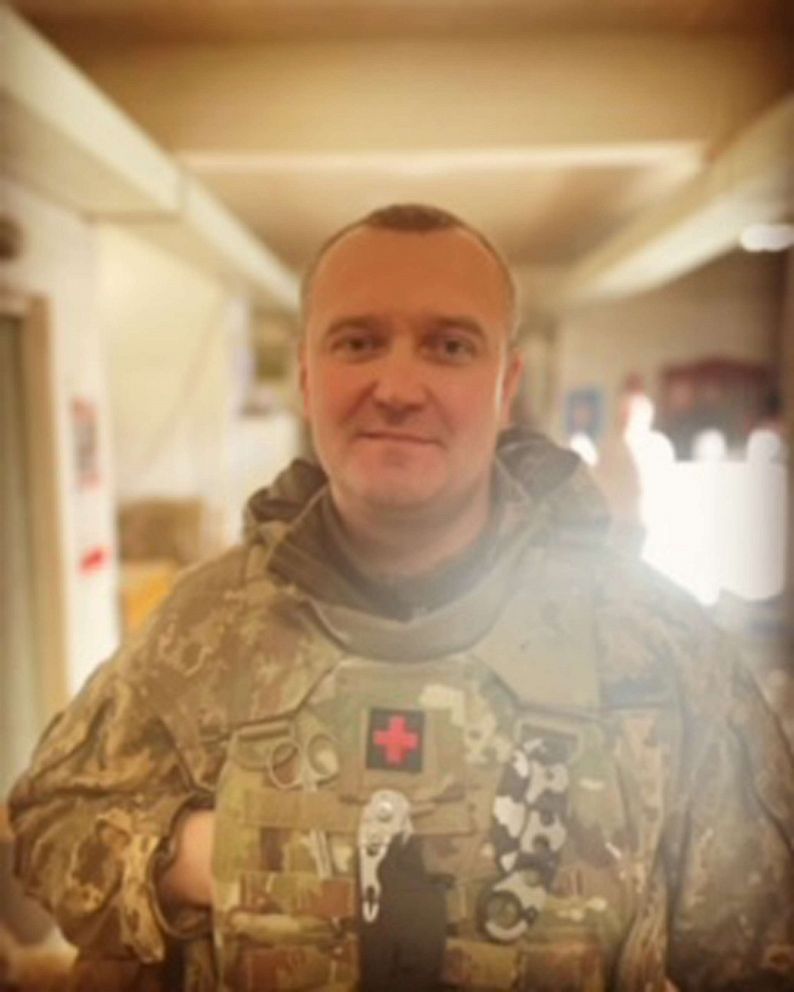 Most of the soldiers limp out unaided. A bearded man is groaning and clearly in trouble. He has a gaping wound to his neck.
Triage means the other new patients must sit patiently in pain in the foyer while the man, who clearly has trouble breathing, is taken into a side room as medics swarm around.
They inject him with drugs and quickly wrap bandages around his head. He cries out, sporadically, for mercy from the excruciating pain.
The critical nature of his condition is quickly reassessed. Suddenly, he is whisked down the short corridor to the hospital's modest operating room.
With this team of professionals working methodically, life is still probably his most likely outcome at the day's end, but more significant medical steps must quickly be taken to nudge him further away from death.
His chances of survival, we were told, were good and after being treated here he would probably be taken to a larger hospital further west.
A peek at a gory video on one medic's phone, however, reveals that the bearded man with a hole in his neck was, for this tiny military hospital, not a really bad case.
The hospital's priest, Serhiy, reads prayers to the dead every day.
His round smile and light laugh speak to his and his colleagues' almost prophetic belief: that victory and life in a free Ukraine is their only option.
Death and sacrifice are a sad, well-honored but inevitable part of their cause.