Moscow -- The UK-based investigative website Bellingcat has said it has identified the second suspect in the Salisbury nerve agent poisonings as a doctor belonging to Russia's military intelligence agency the GRU.
In a detailed report unveiled at an a press conference in Britain's parliament on Tuesday, researchers from Bellingcat said that the suspect, originally named by British police under the alias "Alexander Petrov," was actually Alexander Mishkin, a trained military doctor who had personally received Russia's highest state honor from President Vladimir Putin. Two weeks ago, Bellingcat and the Russian website, The Insider, identified the other suspect in the nerve agent attack as Anatoly Chepiga, a highly decorated GRU colonel and special forces veteran, who had travelled to Salisbury under the alias Ruslan Boshirov. UK police have accused both men of carrying out the operation to poison former Russian double agent, Sergey Skripal with a nerve agent in the small English town of Salisbury back in March. Skripal and his daughter Yulia narrowly survived the attack, but a local woman, Dawn Sturgess later died after being accidentally exposed to the chemical weapon.
The Russian authorities have denied any involvement in the poisonings. British officials have thus far not commented on the report.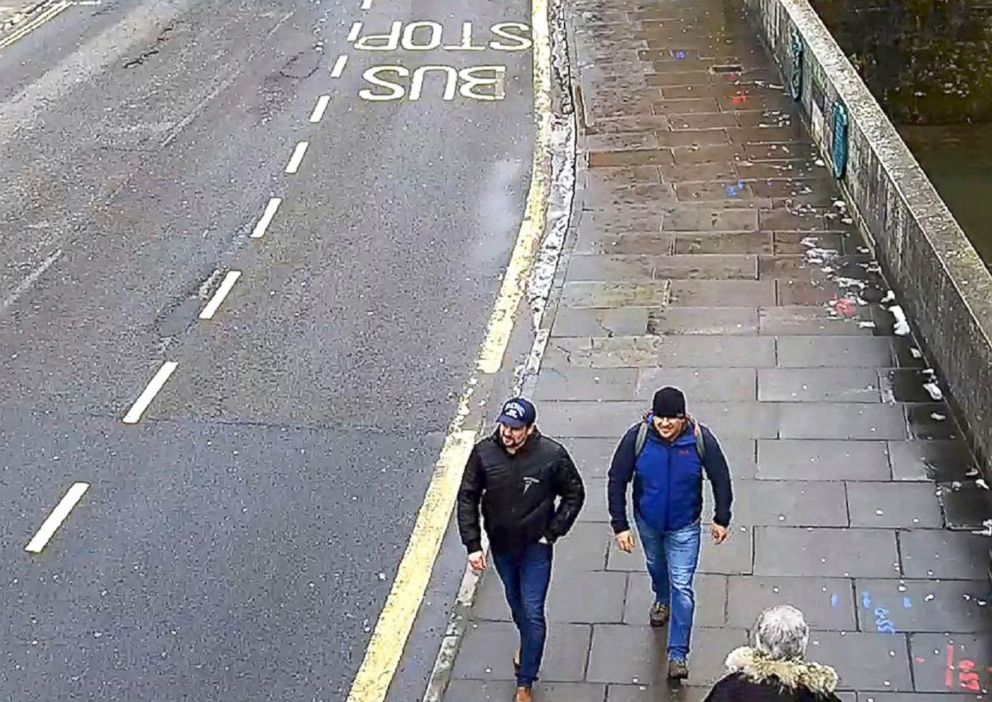 As with Chepiga, Bellingcat said it had identified Mishkin by obtaining his personal documents from anonymous sources and tracing his background through open source records, as well as testimonies from people who knew him.
According to the Bellingcat report, Mishkin was born in 1979 and grew up in the Arkhangelsk region in northern Russia in a small town of 1,000 people called Loyga. The town is exceptionally remote, inaccessible by road except in winter when the grounds freezes hard and normally reachable only by a narrow-gauge railway.
Bellingcat said that Mishkin graduated from a military medical academy in St. Petersburg between 2003 and 2004, where he trained as doctor in the naval armed forces. At some point between 2007 and 2010, Mishkin moved to Moscow, where, according to Bellingcat, he began working for the GRU. Like Chepiga, Bellingcat said, in 2014 Mishkin received a Hero of the Russian Federation award, which is presented by presidential decree. The award was likely connected to Russia's intervention in Crimea and eastern Ukraine, where GRU special forces were covertly deployed in 2014. Bellingcat said that sources who knew Mishkin's family said they believed he had been given the award for actions in Crimea, or for being part of a special forces unit that helped Ukraine's pro-Russian leader Viktor Yanukovych flee the country after he was toppled from power.
A source told Bellingcat that Mishkin's grandmother had a photograph of him being presented the award by Putin himself.
A Kremlin spokesman, Dmitry Peskov, refused to comment on the Bellingcat report. But the latest revelations seemed to once again undercut Russia's denial that it was involved in the Salisbury poisonings. After the two men were identified as suspects in the attack by British police, Putin said they were "civilians" and that there "was nothing criminal" involving them. The two then appeared in an interview on Russian television where they claimed they were vitamin salesmen, who had visited Salisbury as tourists interested in the city's cathedral.
Bellingcat said their findings revealed those claims as false, and proved conclusively that the two men were tied to the GRU. As was the case in their investigation of Chepiga, Bellingcat said there was virtually no trace of Mishkin online. But Mishkin's cover identity had retained key details from his real identity, including his date of birth, as well as his first name and patronymic -- a middle name based on a person's father's name, a practice that is common among Russians.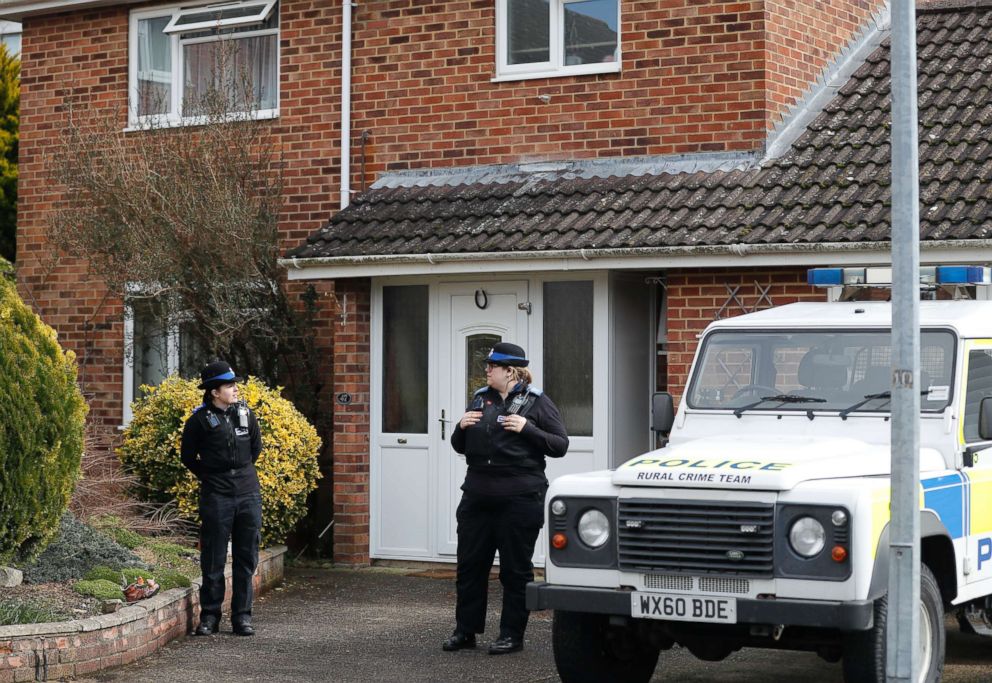 Using these details and searching through leaked databases of Russian housing and other records , researchers from Bellingcat were able to find a match, first tracing Mishkin to the St. Petersburg military academy where he studied. They were then able to show that Mishkin, with the same date of birth as his cover identity, had registered his car to the address of the GRU's main headquarters building in Moscow. The researchers said multiple residents in Mishkin's home village, Loyga, had confirmed a photograph of the suspect "Petrov" was in fact Mishkin. Bellingcat also said it had obtained a copy of Mishkin's passport and that a facial recognition analysis of the passport photograph showed it matched a photo of 'Petrov.' Russian officials have dismissed Bellingcat's previous reports, but have refused to engage with their substance. The Kremlin said it had been unable to find any record that Chepiga had been awarded the Hero of the Russian Federation decoration, despite it being referenced on Chepiga's military academy's website and engraved in gold on an honors wall there.
The newest report from Bellingcat is the latest in a recent surge of embarrassing exposures for the GRU. Last week the U.S. Department of Justice indicted seven named GRU officers on charges they had hacked international organizations, including the Organization for the Prohibition of Chemical Weapons (OPCW). Security services in the Netherlands also published extensive materials on the operation targeting the OPCW, releasing pictures of the alleged agents and their equipment.
Russia's foreign minister Sergey Lavrov has dismissed the allegations, saying the men who were expelled from Holland had been there on a "routine" assignment to provide cybersecurity support for Russia's embassy.