— -- Unable to take to the skies, an ostrich ran away from its owner along a highway.
Video footage shows the male ostrich breaking through a toll booth on Monday before racing in front of a truck in Jihua City in eastern China.
The ostrich was about six-feet tall and weighed approximately 33 pounds, according to China's CCTV.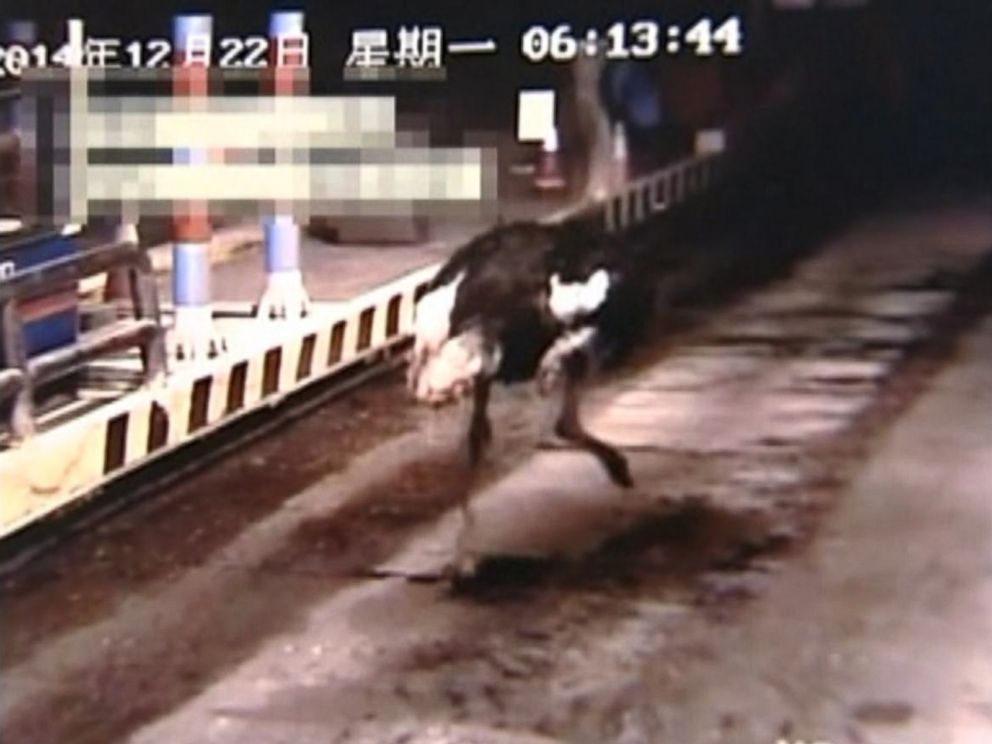 Hours after the ostrich was seen running through the toll booth gate in the night, traffic police tried herding the ostrich toward the highway exit beside surprised drivers.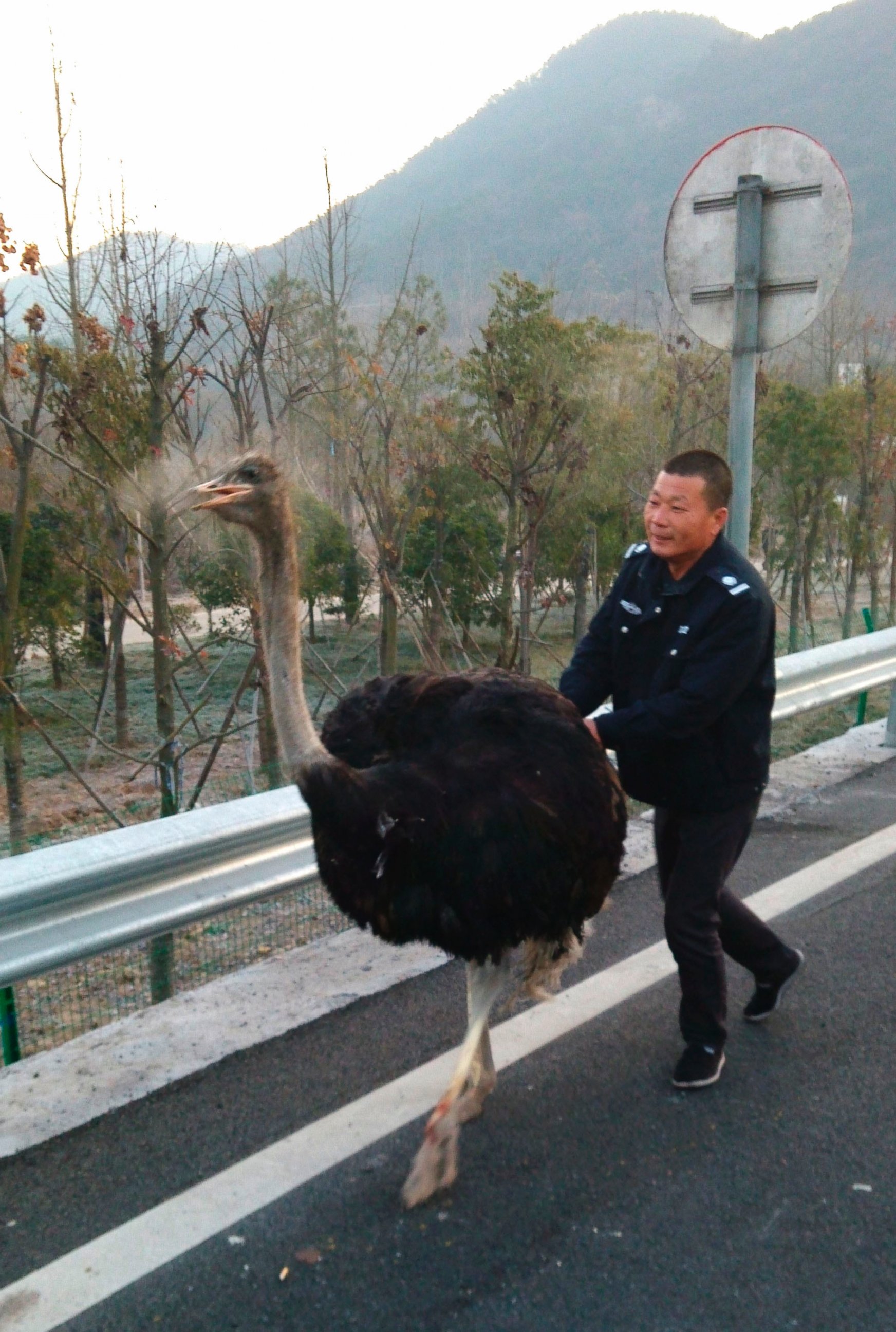 As a truck passed by, the ostrich, which is native to Africa, started to run after it.
The ostrich owner said that the flightless bird was domesticated with a female one in his house and was found missing that morning, according to CCTV.