— -- Russian curler Aleksandr Krushelnitckii, and his playing partner wife, will not be going home with a medal from Pyeongchang after all.
The Court of Arbitration for Sport (CAS) officially ruled Krushelnitckii, who won a bronze medal in curling's mixed pairs, guilty of doping on Thursday.
Krushelnitckii and his wife, who is his curling partner, were disqualified from the mixed doubles curling event and will be stripped of their medal. She did not test positive. Norway, which finished fourth, is expected to be given the bronze medal.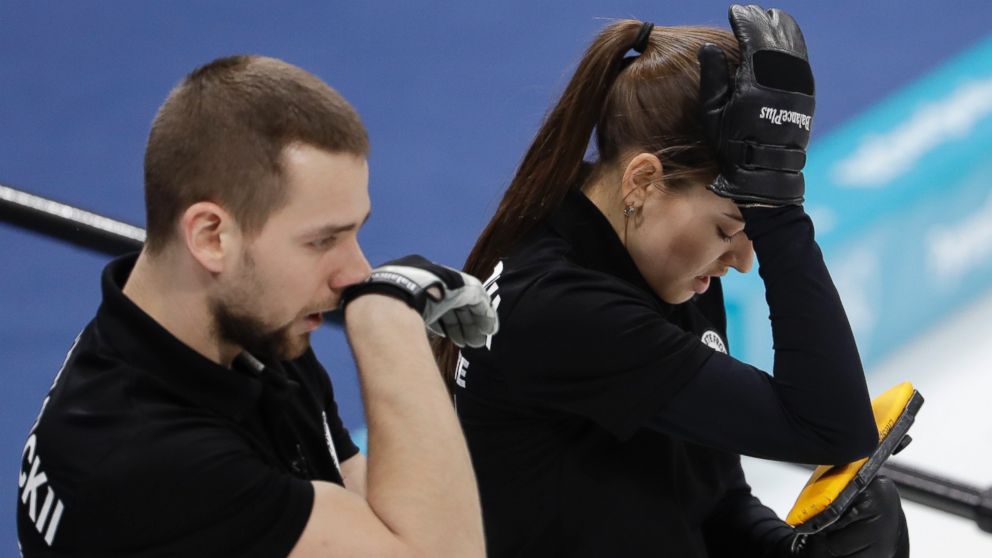 According to the CAS statement, Krushelnitckii admitted to the anti-doping violation. No information was provided on whether the athlete from Russia -- officially competing as a member of the team of Olympic Athletes from Russia due to the suspension of the Russian Olympic Committee -- had purposefully taken meldonium, a potential performance-enhancing drug that has been prohibited for athlete use since 2016.
In a statement to the Russian news agency TASS, Krushelnitckii wrote "having weighed up the pros and cons, I decided to withdraw my case from CAS. I believe that a hearing would be useless under the current rules," the Russian curler said. But with the evidence he admits "it would be stupid to deny it after two tests proved positive."
"The samples tested had been collected during the Olympic Games and I am ready to face the verdict that is usually announced in such cases," he added.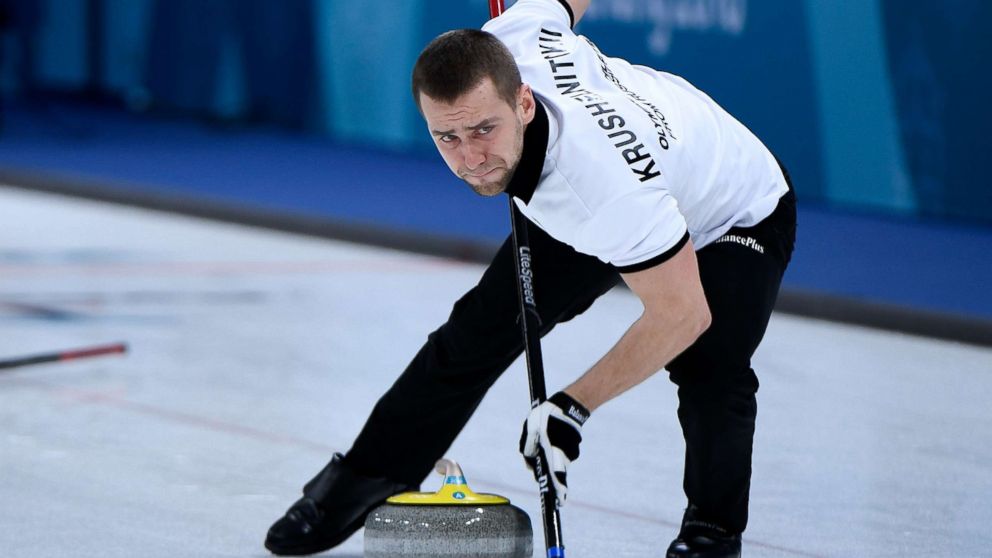 The CAS announced that Krushelnitckii has accepted a provisional suspension beyond the games while the investigation continues. But the Russian athlete reserved the right to challenge the suspension should the investigation conclude "no fault or negligence."
Krushelnitckii statement leaves open the question of how the substance could have gotten into his body.
"We won a bronze medal by hard work and constant training," his statement read.
Russia's Curling Federation had earlier asked the Russian Investigative Committee to look into the possibility of Krushelnitckii's food or drink being spiked. They also asked South Korea and Japan, where Russian curlers trained before going to the Olympics, to provide data from CCTV cameras. They hope that their athlete will be cleared of doping violations after the subsequent investigation.
The Russian athletic community has been rocked by doping scandals which led to the suspension of the Russian Olympic Committee. Clean athletes were allowed to participate at the Pyeongchang games under the Olympic flag. The International Olympic Committee was expected to rule on whether the suspension would be lifted in time for the Russian athletes to enter the closing ceremonies under the Russian flag. The International Olympic Committee (IOC) meets this weekend although it is unclear whether a decision will be issued.
A total of three athletes have tested positive for performance-enhancing drugs in Pyeongchang: Kreshelnitckii, Japanese speed skater Kei Saito and Slovenian hockey player Ziga Jeglic. All three athletes have left the games.
ABC News' Patrick Reevell and Tanya Stukalova contributed to this report from Moscow.