Moscow -- Two female journalists have publicly accused a male senior member of Russia's parliament of groping and forcibly kissing them, a scandal that is drawing comparisons here to the #MeToo movement in the United States.
The case is the most high-profile sexual harassment case in years to hit Russia, where the rise of #MeToo in the U.S. and Europe has often been derided by state media and officials as liberal hysteria and political correctness gone mad.
The two women, Ekaterina Kotrikadz and Darya Zhuk, came forward publicly last week to accuse Leonid Slutsky, the chairman of the Russian parliament's foreign affairs committee, of forcing himself on them in separate incidents.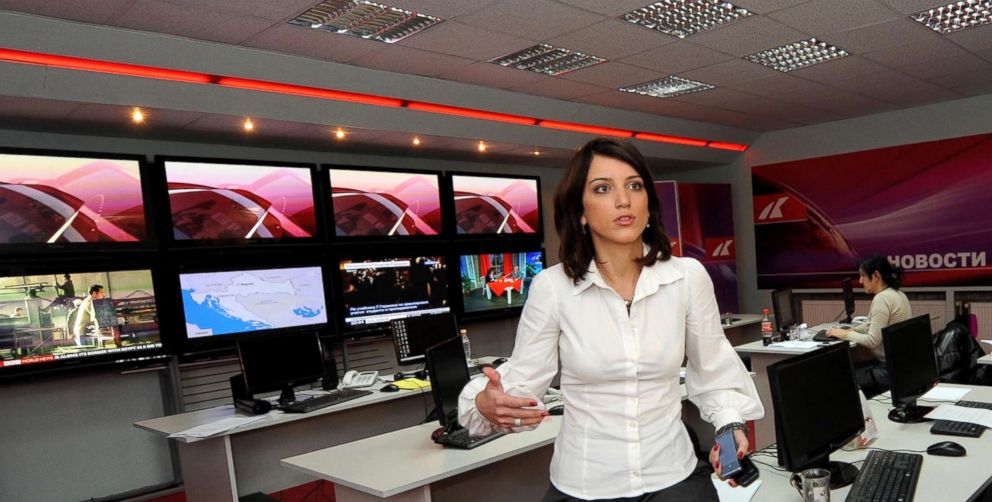 Kotrikadze, a deputy editor at the independent TV station, RTVI, said that in 2011, Slutksy had told her to come to his office without a camera to discuss an interview.
"He led me into his office, locked the door and tried to somehow lean me up against the wall and to somehow touch and kiss miss. I broke away, and ran out," Kotrikadze said during a broadcast on RTVI.
On Thursday, Zhuk, a producer at the liberal channel, TV Rain, accused Slutsky of trying to "forcibly kiss and trying to touch" her when he visited the channel's studio in 2014.
"As soon as you came into the studio, you almost straight away showed yourself -— you tried to kiss me, tried to touch me. It was unpleasant and frightening for me," she said in a video address on TV Rain. "Now I have just one question for you: will you now still try to deny everything?"
The two women went public after anonymous harassment accusations appeared against Slutsky in the Russian media. Slutsky has dismissed them, claiming they have been thought up to harm him politically.
"The attempt to make Slutsky a Russian Harvey Weinstein is most of all like a cheap, shoddy provocation," he wrote in a post on his Facebook account, referring to the scandal-ridden American film producer. "If someone has claims against me, let these people say them to my face."
Slutsky, 50, has continued to shrug off the allegations. On Friday, he said the accusations would also probably add to "his authority," the Russian state news agency TASS reported. An official from Slutsky's Liberal Democratic Party has proposed pulling TV Rain's parliamentary accreditations.
The accusations around him have grown into an unusual scandal in Russia, where such allegations around senior officials have rarely been reported and the groundswell of anger against sexual harassment abroad has been frequently dismissed as an American liberal panic and a political campaign.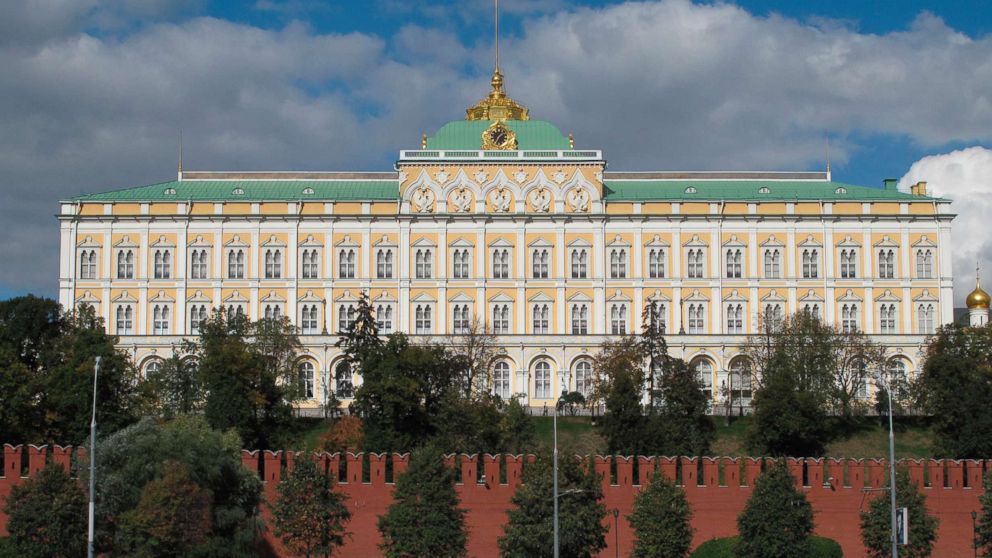 With the Kremlin in recent years portraying president Vladimir Putin as a bulwark against an allegedly weak liberalism prevailing in the U.S. and Europe, attitudes to gender relations have been pulled into anti-Western rhetoric.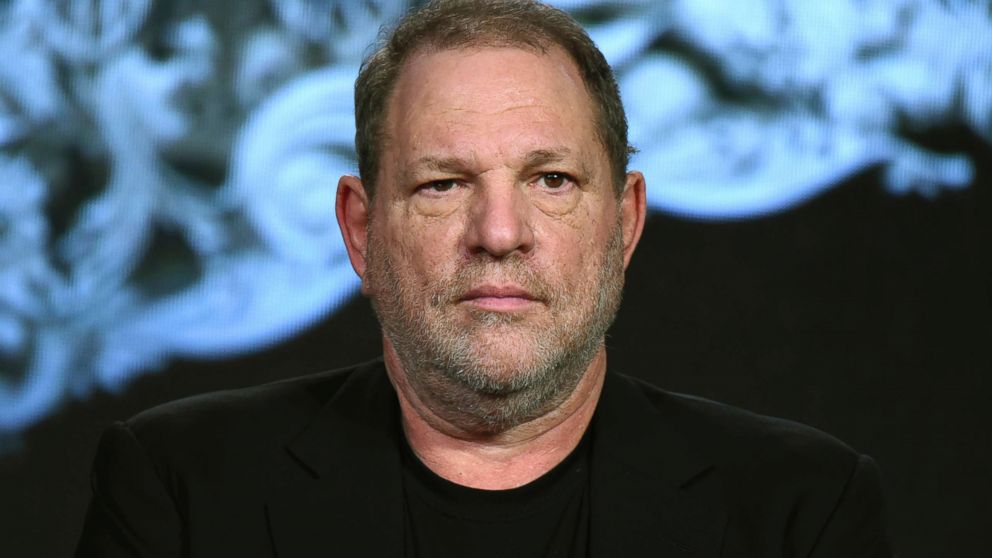 Weinstein, who has been accused by dozens of sexual women of sexual harassment and assault and whose scandals have launched the #MeToo movement, has found an unusual defender in Russia's state media. Dmitry Kiselyov, the head of the state-run news agency, Rossiya-Sevodnya, and often termed the Kremlin's "propagandist-in-chief," criticized the movement against Weinstein as a "brutal campaign."
"There's no sex in America," Kiselyov said on his politics show on Russia's Channel 1. "The sexual revolution is a thing of the past. Now everything can be seen as dirty harassment."
Other officials have similarly criticized Kotrikadz and Zhuk, attacking them as aping the movement in the U.S. and Europe.
"We don't live in America or in Europe. Why should we copy everything they do? If a woman doesn't want [attention], then nobody will harass her," Tamara Pletneva, the head of the parliament's committee on family affairs, told the independent news site, Meduza, which gathered similar comments from other senior members of Russia's parliament.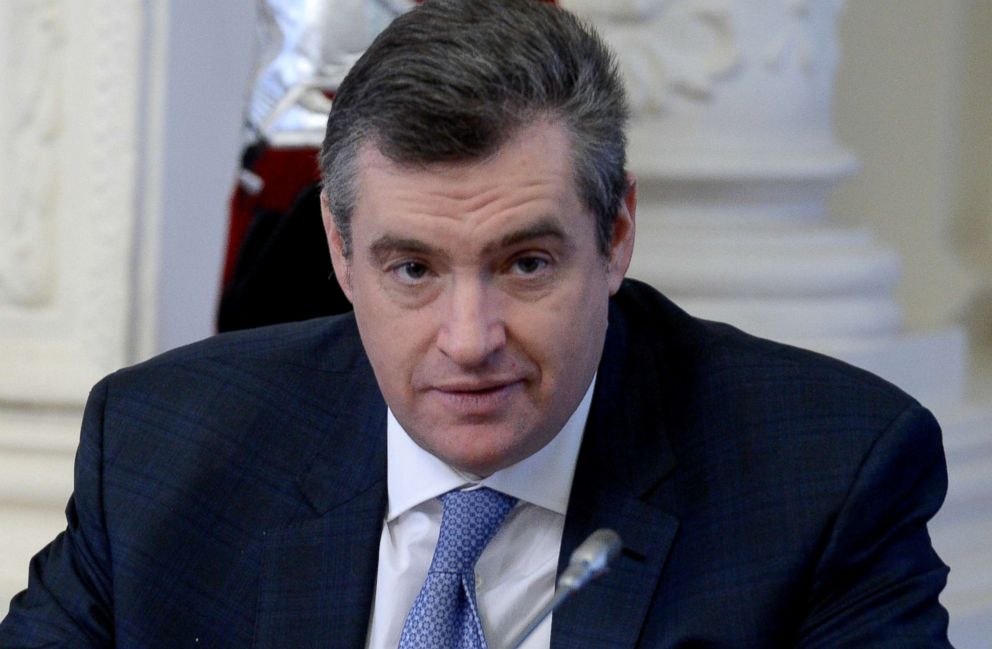 Russia and Ukraine have seen their own popular social media-driven movements against sexual abuse and violence against women, predating #MeToo. The best-known appeared under the hashtag #I am Not Afraid to Say, under which thousands of Russian and Ukrainian women posted their stories of harassment and domestic violence, after a call of action from a Ukrainian activist, Anastasia Melnichenko.
Russia's authorities, though, have had little tolerance for such sentiments. In 2017, the parliament passed a new law decriminalizing domestic abuse and reducing penalties for assault on spouses or children.
Vladislav Surkov, an influential Kremlin aide previously known as Putin's "grey cardinal," warned in a magazine article published on Valentines' Day that "matriarchal democracy" would soon dominate the West. Its rise, he wrote in Russian Pioneer, heralded the "sunset of Europe."
"I don't know if the tendency that arose in the U.S. because of the scandal with Weinstein is catching on here, but I hope not," Valery Gartuny, a member of the parliament's ethics committee, was quoted by Meduza. "Where's the line? It's a very intimate question. Some people see an insult where others see attention."