BEIJING -- Soon after Saudi Crown Prince Mohammad Bin Salman touched down in Beijing on Thursday, he made his way to the Great Wall of China, grinning and posing for the cameras.
China is the last stop on MBS' economic goodwill tour of Asia, following visits to India and to Pakistan.
Throughout his trip, the Saudi prince delivered economic gifts while trying to distance himself from the killing of Saudi journalist Jamal Khashoggi.
That murder -- "The idea that it goes all the way to the top is blindingly obvious," a State Department official told ABC News -- tarnished the prince's image among western allies including the U.S.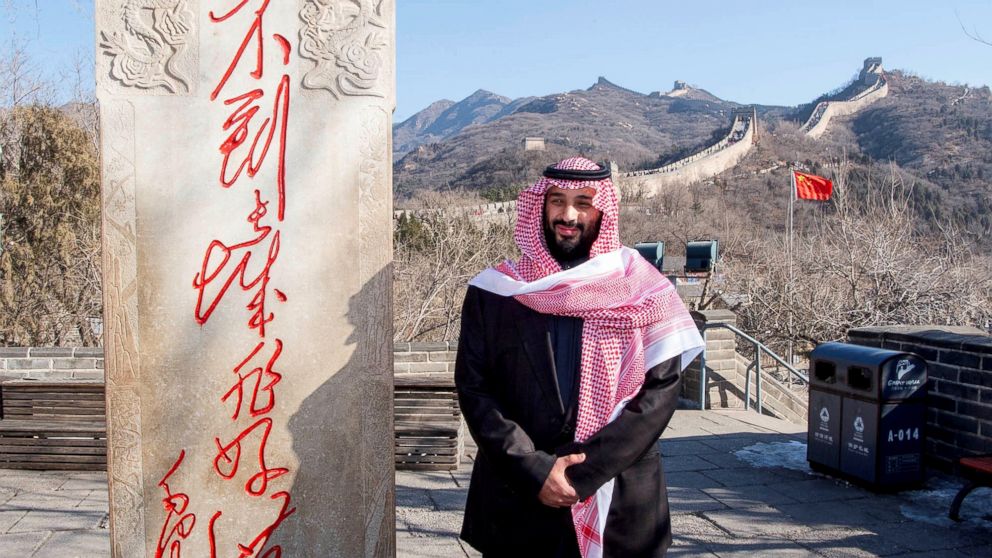 During the G-20 summit in Argentina in late November, when the Khashoggi killing was still in the news Chinese President Xi Jinping was one of the few leaders along with Vladimir Putin who publicly offered support to MBS.
Even before Khashoggi's killing, China already was Saudi Arabia's largest trading partner, with $63.3 billion in goods exchanged between the two countries last year.
As MBS met with Vice Premier Han Zheng, who sits of the powerful Communist Party Politburo Standing Committee, on Friday, Saudi Arabia's state-owned oil company, Saudi Aramco, signed a deal to develop a $10 billion petrochemical refinery with two Chinese firms, making it the largest joint venture in China.
Saudi Arabia is one of China's suppliers for crude oil and with this deal may reclaim the top spot from Russia.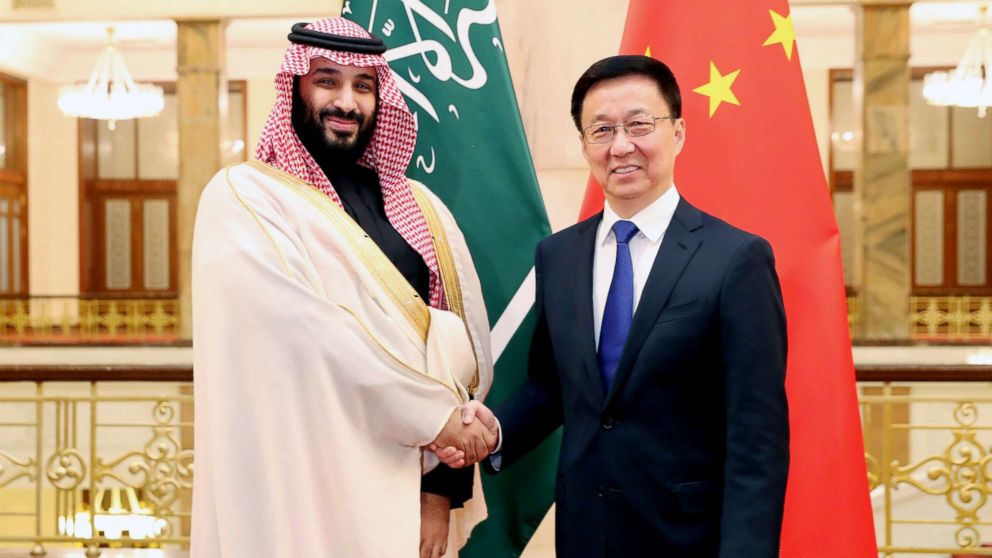 The growing ties between the two countries are fueled by China's need for resources and Saudi demand for cutting-edge technology, as the Crown Prince tries to shift the Kingdom's economy away from relying as much on oil revenue.
Chinese Foreign Minister Wang Yi told his Saudi counterpart on Thursday that China sees "enormous potential" in Saudi Arabia's economy.
China has made no secret of wanting Saudi Arabia to play role in Xi's massive worldwide infrastructure project, the Belt and Road Initiative, which seeks to build a network of roads, railways and ports connecting the world to China.
Both countries are however treading a fine line during the prince's visit.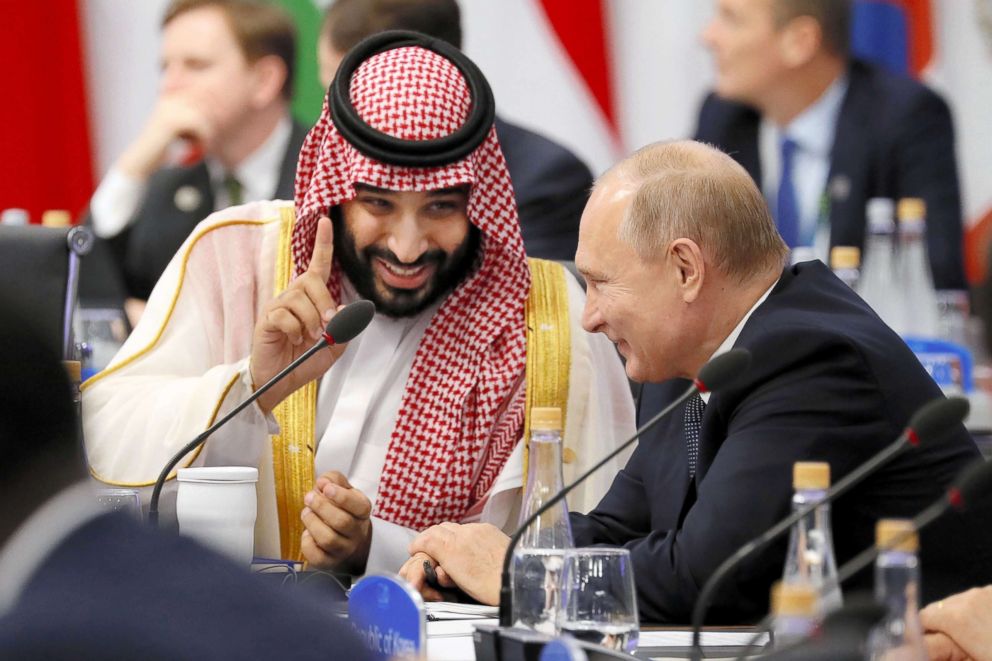 China has very close ties with Saudi Arabia's regional rival Iran. Xi went as far as reassuring the Iranian Parliament Speaker just days before meeting MBS that China's desire for close ties with Iran remain unchanged.
The Saudis are also very unlikely, at least publicly, to speak up against Beijing's massive and controversial suppression of the muslim Uyghur minority group in China's far western region despite the Kingdom viewing itself as the defender of the Islamic world.