While President Donald Trump said Saturday it's "too early" to determine if Saudi Crown Prince Mohammed Bin Salman was responsible for ordering the killing of Washington Post columnist Jamal Khashoggi, two members of the intelligence committees in both houses of Congress said it is difficult to avoid coming to that conclusion.
On "This Week" Sunday, incoming House Intelligence Committee chairman Adam Schiff told co-anchor Martha Raddatz it would be unlikely such a killing would occur without the Saudi crown prince's knowledge.
"Given what we know of how the Saudi government operates and the crown prince's central role in that, it's very difficult for me to conceive of a murder of a prominent journalist and a critic being carried out without the crown prince's knowledge," the California Democrat said.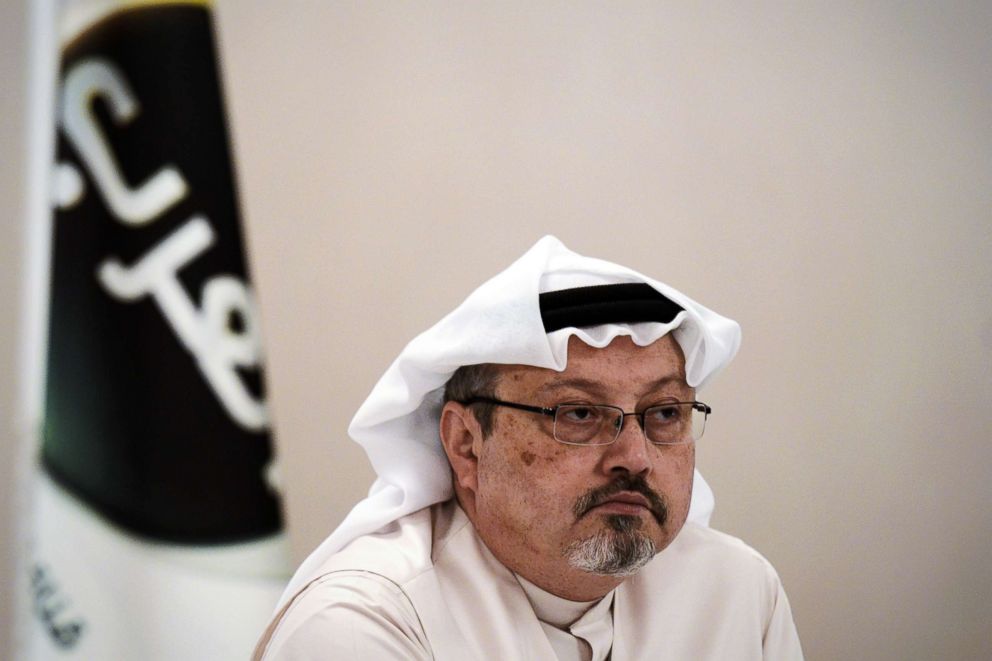 He added that the killing of a journalist tests the proposition that "the enemy of our enemy is our friend."
"Our friends don't murder journalists," Schiff added.
Sen. Roy Blunt, a Missouri Republican and member of the Senate Intelligence Committee, was more guarded in assessing the reports, as the CIA has not yet made public its assessment of whether or not the crown prince ordered Khashoggi's killing.
"Certainly the way you look at Saudi Arabia and the way it runs, it's hard to imagine something like this could happen without the crown prince knowing, but I don't know that we absolutely know that yet," said Blunt.
Blunt added that the situation should become clearer in the next few days, echoing the sentiment expressed by Trump on Saturday, who said he should receive a report on Khashoggi's killing by Tuesday.
"I do think that it won't hurt here for another few days to pass. The president says he's going to have some conclusions by Tuesday on this," Blunt said.
Speaking to reporters in California Saturday, Trump indicated the report will have details on who is responsible for Khashoggi's killing.
"We're going to come up with a report as to what we think the overall impact was and who caused it and who did it. We're talking about a killing, we're not talking about anything else, we're talking about a killing. So who did it," he said.
Schiff, however, expressed a worry on "This Week" that Trump would not necessarily accept the conclusions of American intelligence.
"The president needs to listen to what our intelligence community has to say, what our best professionals' assessment is and it's vitally important that this administration not allow itself to become part of any Saudi cover-up," Schiff said.
Blunt said that the White House must be careful in its response and not act without knowing what the consequences will be, citing the potential impact on the regional balance in the Middle East between Saudi Arabia and Iran.