— -- Scotland won't be leaving the United Kingdom after all.
After weeks of buildup, Scots rejected independence and voted against ending the country's 307-year union with England. The "No" side won with 55 percent of the vote to 45 percent for the "Yes" side.
PHOTOS: Scotland Votes Against Leaving the United Kingdom
While voters in Glasgow, Scotland's largest city, voted in favor of independence, voters in the capital of Edinburgh and the country's oil center of Aberdeen cast their ballots Thursday against it, keeping Scotland in the union with England, Wales and Northern Ireland.
"I accept that verdict of the people, and I call on all of Scotland to follow suit, and accepting the democratic verdict of the people of Scotland," Scottish First Minister Alex Salmond said from Edinburgh.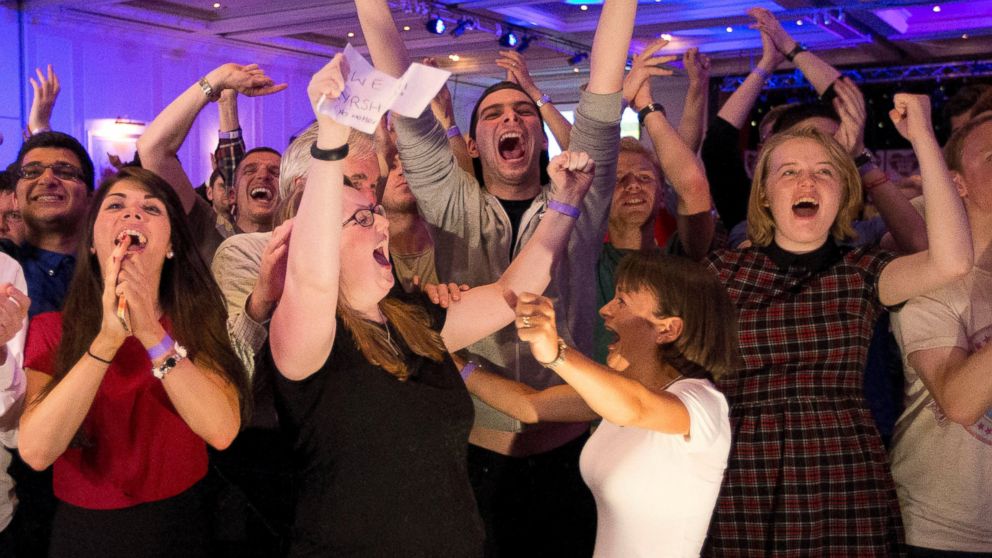 "By confirming our place within the union, we have reaffirmed all that we have in common and the bonds that tie us together," Alistair Darling, who led the anti-independence "Better Together" campaign, told supporters in Glasgow. "Let them never be broken."
British Prime Minister David Cameron also promised to keep commitments to Scotland made before the independence vote.
"We will ensure that they are honored in full," he said this morning, adding that there was now "a great chance" to change the way British people were governed.
Investors Breathe Sigh of Relief at Scottish Vote
Pound, Stocks Rise as Scotland Votes to Stay in UK
UK to Make Changes After Scotland Vote Keeps Union
The ballot couldn't have been simpler, only asking: "Should Scotland be an independent country?"
The independence referendum saw a record-high turnout with nearly 85 percent of voters casting ballots.
The result means the U.K. won't lose a substantial portion of its territory and can keep its nuclear arsenal in Scotland.
"The United Kingdom is a founding member of NATO, and I am confident that the United Kingdom will continue to play a leading role to keep our Alliance strong," NATO Secretary General Anders Fogh Rasmussen said in a statement.
"Harry Potter" author J.K. Rowling, who supported the anti-independence campaign, said Scotland should be proud of the vote.