Shaun White apologizes for dismissing sexual misconduct allegations against him as 'gossip'
Three-time gold medalist declined initially to respond on reported settlement.
February 15, 2018, 12:41 PM
— -- Olympic gold medalist Shaun White today apologized for referring to sexual misconduct allegations against him as "gossip."
"It was a poor choice of words to describe such a sensitive subject in the world today," White told NBC's "Today" show later. "And, you know, I'm just truly sorry. And I was so overwhelmed with just wanting to talk about how amazing today was and share my experience."
The Olympic snowboarder had earlier deflected questions by ABC News about a sexual misconduct lawsuit after his winning performance today in South Korea, where he offered the "gossip" explanation and tried to move on from follow-up questions during a news conference today.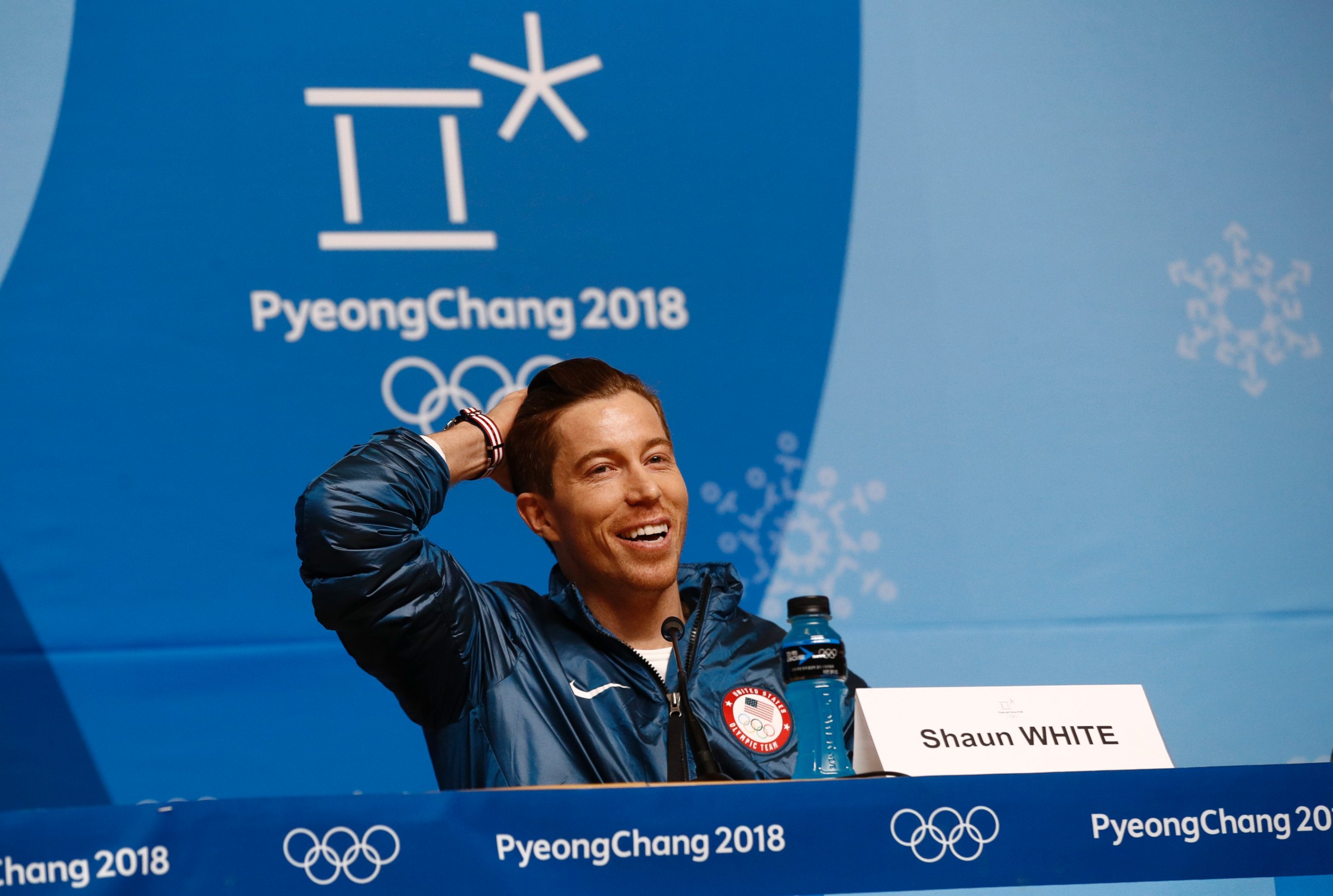 White, 31, won his third gold medal Wednesday morning in Pyeongchang, to add to medals he won in 2006 in Italy and 2010 in Canada.
His former Bad Things bandmate Lena Zawaideh sued White in April 2016, asking for what she said was unpaid salary after he allegedly fired her from the group that he started.
Zawaideh later added claims of sexual harassment to her suit, according to ESPN, saying White forced her to watch pornography and sent her text messages asking her to wear more provocative clothing. White reportedly reached an unspecified settlement with Zawaideh last year.
"Honestly, I'm here to talk about the Olympics, not you know, not gossip," White told ABC News' Matt Gutman today before his apology. "I am who I am and I'm proud of who I am. And my friends you know love me and vouch for me and I think that stands on its own."
When asked by Gutman at today's news conference about the allegations affecting his legacy, White said, "I don't think so."
U.S. Snowboarding and Freeskiing spokesman Nick Alexakos then tried to turn the news conference back to the discussion of White's performance.
"I think we're here to talk about the gold medal and the amazing day we had today," Alexakos said. "Thank you, so if we don't have another question why don't we go ahead and just pass the mic."
Gutman attempted to follow up, but White interrupted to say, "I feel like I addressed it."
USA Today columnist and ABC News commentator Christine Brennan noted that Alexakos took no questions from any female journalists.
"I understand that he would rather not talk about this, but I don't know that he gets to make that call," Brennan told ABC News. "This 'me too' movement is a very significant, important part of American culture right now and he now is in it."
Zawaideh's lawyer, Lawrance Bohm, said on her behalf in a statement to ABC News, "There are powerful legal forces at play which prevent Ms. Zawaideh from speaking about the allegations and ultimate outcome of the sexual harassment case. Before Mr. White made his comment [on Wednesday], Ms. Zawaideh believed that this matter was in the past, and she was happy to put the situation behind her so she can focus on her blossoming music career. Unfortunately, by his recent comments and conduct, Mr. White has minimized the problem of sexual harassment in this country.
"Minimizing sexual harassment maximizes the harm to Ms. Zawaideh," he added. "Hopefully, before our country declares someone 'the best of the U.S.,' there will be [an] investigation and due diligence."
White's lawyers have always denied the allegations.
White is one of the most popular so-called alternative sports athletes in the world. His net worth is estimated at between $20 million and $40 million, according to Money magazine, and has endorsement deals from companies, including Burton snowboards and GoPro cameras.
His Olympic snowboarding career may be over, but White said he plans to compete in skateboarding when the sport makes its debut at the 2020 Summer Olympics in Tokyo.