The crew of an oil tanker that had been hijacked by pirates has regained control of the ship, Anglo-Eastern, a ship management company, said today.
Pirates hijacked the merchant vessel Marine Express, which was carrying about 14,900 tons of gas, last Thursday.
"All crew members are reported to be safe and well and the cargo intact," Anglo-Eastern said.
We are delighted to report that the MT Marine Express, which was hijacked by pirates on Feb 1, is now back under the command of the captain & crew since ~04:00 SG time today. All crew members are reported to be safe & well & the cargo intact. We thank you all for your well wishes

— Anglo-Eastern (@angloeasterngrp) February 6, 2018
Contact was lost with the tanker on Thursday when it was in the Gulf of Guinea, off the coast of Benin in west Africa, the company said Friday. The company said, "A full investigation will take place into the hijack of the vessel."
It is not clear if a ransom was paid.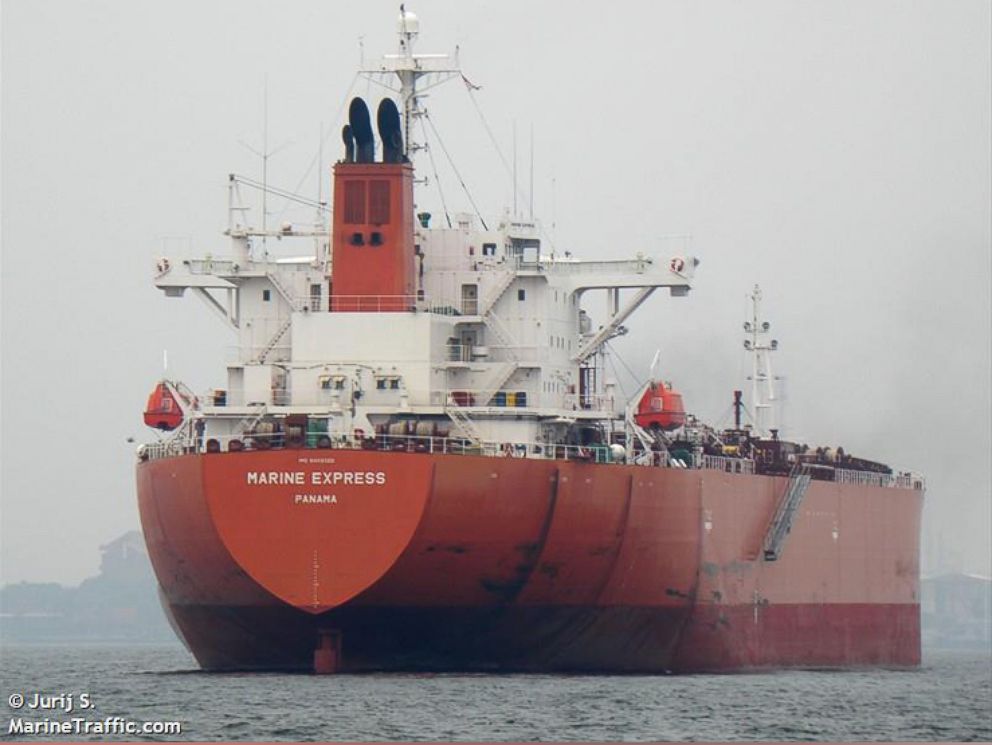 The Indian foreign minister, whose government had been working with authorities in the region, thanked the governments of Nigeria and Benin in a tweet.
We thanks Governments of Nigeria and Benin for their help and support.

— Sushma Swaraj (@SushmaSwaraj) February 6, 2018
There is a persistent threat of hijacking in the Gulf of Guinea, the International Maritime Bureau said in a report last month.
ABC News' Ben Gittleson contributed reporting from New York.