MOSCOW— -- Massive wildfires have devastated a swath of Siberia, killing at least 23 people, destroying hundreds of homes and leaving as many as 5,000 people homeless. About 850 people have been injured, emergency services said today.
The huge blazes engulfed villages across the eastern Khakasiya region over the weekend, affecting 38 villages and destroying more than 1,200 homes. After an exceptionally dry winter, high winds rapidly drove the fires onto residential areas; the quick-moving flames sometimes covered 100 feet in a second, the state news agency RIA Novosti reported.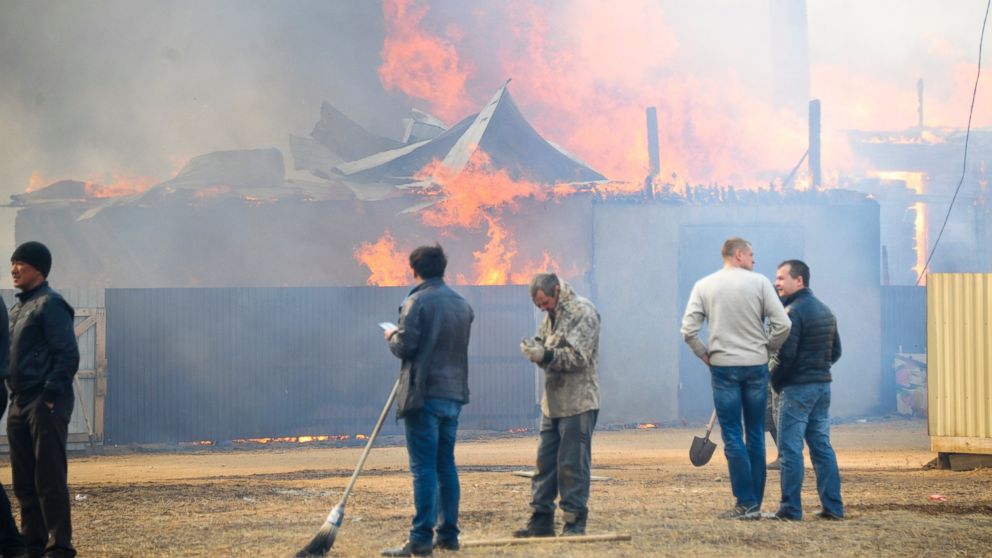 As the fires finally died down after two days of burning, people returned home to survey entire towns turned to scorched moonscapes. The regional governor told Russian state TV that it would cost almost $100 million to rebuild.
Authorities believe the fires were started by the careless burning of grass on agricultural lands; police announced they had opened a criminal investigation.
While most of the fires in Khakasiya are now out, fires are still continuing to rage across other Siberian regions. Around the far eastern city of Chita, the fires covered 90 miles in a matter of hours, leaving the city wrapped in smoke today and destroying at least 150 homes, according to local emergency services.
Russia has become increasingly prone to serious wildfires. This year's unusually dry winter has led experts to warn that the risks are particularly high.