GOYANG, South Korea -- The mechanical whirring of rotor-blades, electronic dance music blasting on speakers, and a light spectacle powered by countless LEDs. Like a scene out of a science-fiction movie, drones encased in a protective outer shell hover around furiously in an enclosed cage.
The final competition for the 'The 2018 Robo Universe Drone Soccer competition' took place Saturday in Goyang city, an hour away from Seoul. This year, more than 300 people from 22 teams competed for the winning trophy. The number of participants has doubled since last year's first-ever competition.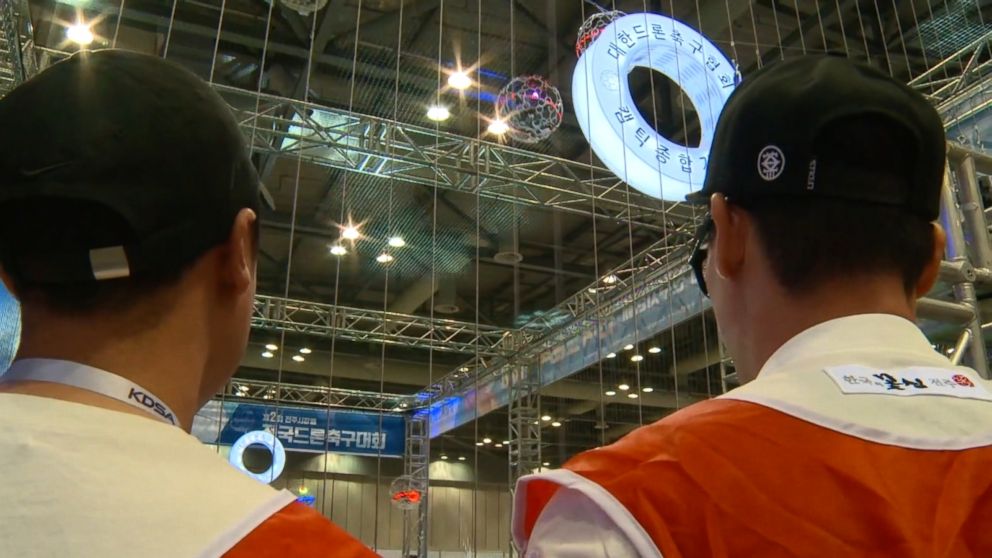 "A drone soccer game looks like a combat scene from the movie Star Wars," Lee Bum Su, the founder of drone soccer told ABC News. "We wanted to develop a game that could be enjoyed by amateur drone users, not only professionals."
A drone soccer game unfolds in mid-air, three meters above ground. Five players on each team score by passing their 'striker drone' through a circular goal post. The remaining four drones try to guard their goal post for three rounds. Each round lasts three minutes. A carbon fiber net, developed for this game, protects drones from crashing.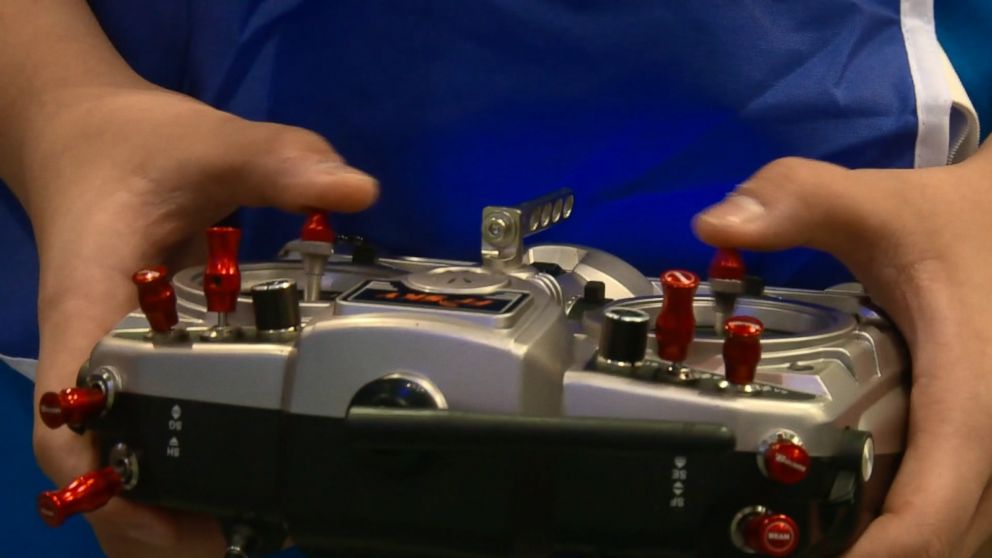 The tech-savvy sport was introduced to drone enthusiasts in 2016, by a research team in CAMTIC Institute of Technology, based in Jeonju city. With the support from the Ministry of Culture and Sports, the city hopes to expand drone soccer worldwide.
"Currently there are four drone soccer teams in the United Kingdom, China, Japan and Malaysia," Kim Seung-su, the mayor of Jeonju, told ABC News. "By the year 2025, we aim to host the drone soccer World Cup series in Jeonju.
"Maybe in upcoming years, drone soccer teams from all over the world will come to compete."
ABC News's David Park and Jaesang Lee contributed reporting.