SEOUL, South Korea -- Raccoons, meerkats and bunnies are just some of the animals you can play with in cafes on Hongdae, the hottest street in Seoul.
Maengkoon, a raccoon cafe, features seven raccoons and five dogs that entertain guests, who pay $6 to enter. The space is divided into one area for playing with the animals and another where patrons can purchase coffee free of direct animal interference.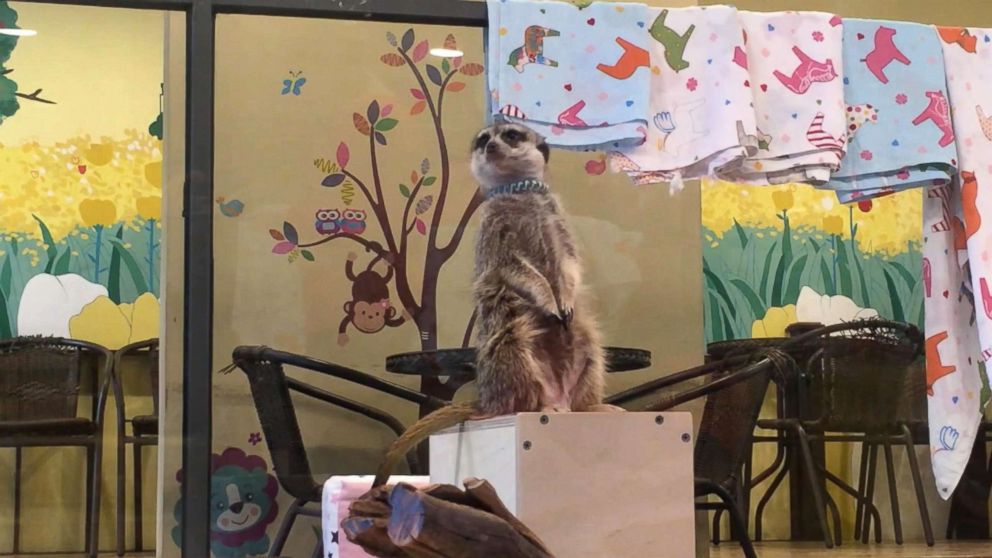 "Raccoons love shiny dangling toys -- I run around trying to catch raccoons who got ahold of customers' hairbands or bracelets," said a barista who's worked there for more than a year, after first visiting just for fun. "I started working here because I love animals. I feel rewarded when I see people looking pleased to be with the animals."
While cafes featuring dogs and cats are popular worldwide, many of the animal cafes in Seoul are beginning to offer more and more exotic creatures.
"The atmosphere is very calm and relaxing," Jeremy Krick, an American originally from Kansas, told ABC News.
He and his wife, Tabitha, visited both the raccoon cafe and a meerkat cafe within a single week.
"One meerkat tried to take my socks off and another one almost got into my pants," he said. "Where else can you experience that?"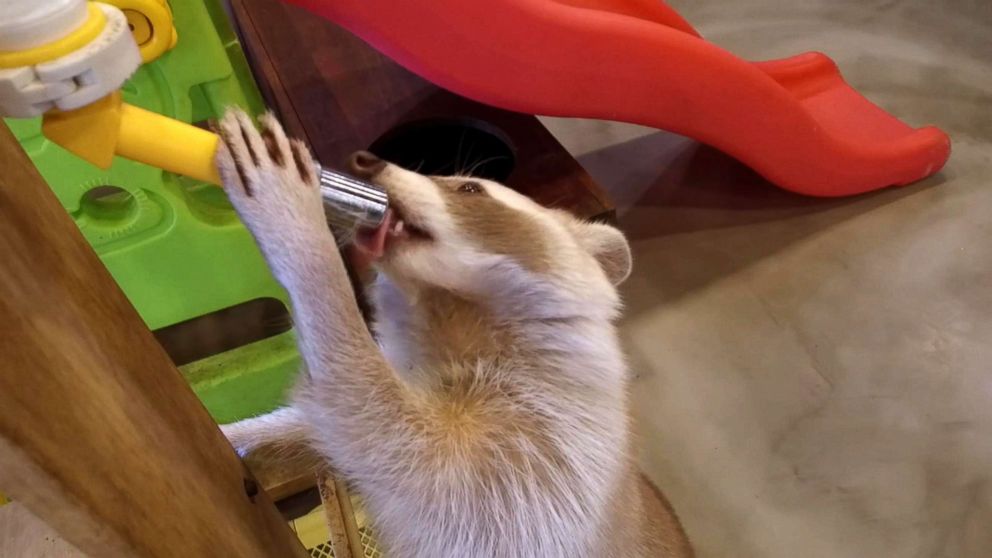 Meerkat Friends features 11 meerkats as well as wallabies and an arctic fox. The entry fee is $10.
"Meerkats love cuddling with people," said the owner of the meerkat cafe. "For them, the cafe is their playground with new friends every day."
Owners and operators of the animal cafes go to great lengths to care for and clean up after the animals, which receive regular veterinary care and plenty of food and attention.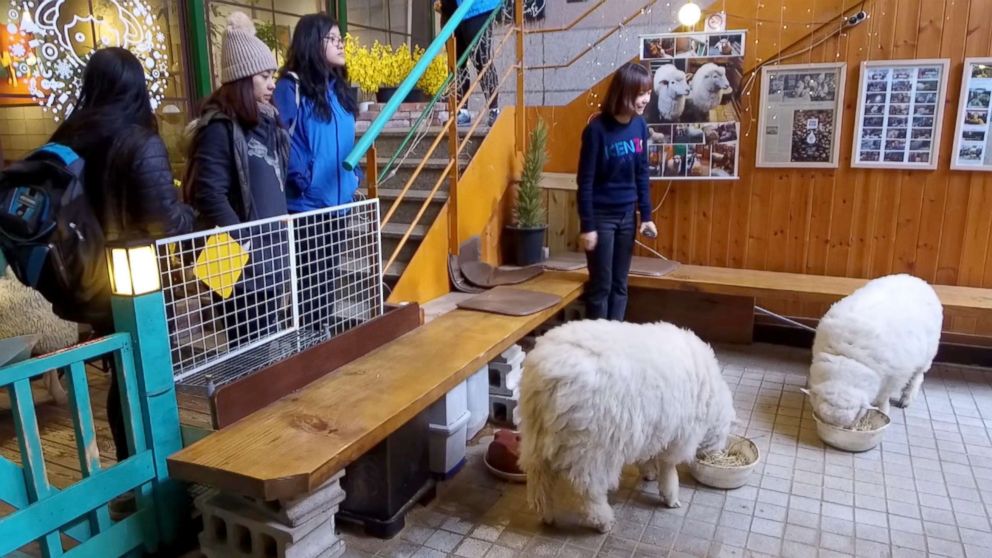 Lee Kwang Ho has been raising sheep in his cafe, Thanks Nature, since 2011.
"The sheep here are going back to the sheep farm next month," he said. "Every six months, I go to a farm four hours away from Seoul to bring in two baby sheep."
While many adults enjoy visiting the animal cafes, so do children -- especially at a cafe with rabbits.
"I came here for my 6-year-old daughter -- she loves bunnies, and we come here every month," Cindy Lau, who moved to Seoul for her husband's job, told ABC News. "I'm relieved to see how the bunnies are always clean and combed."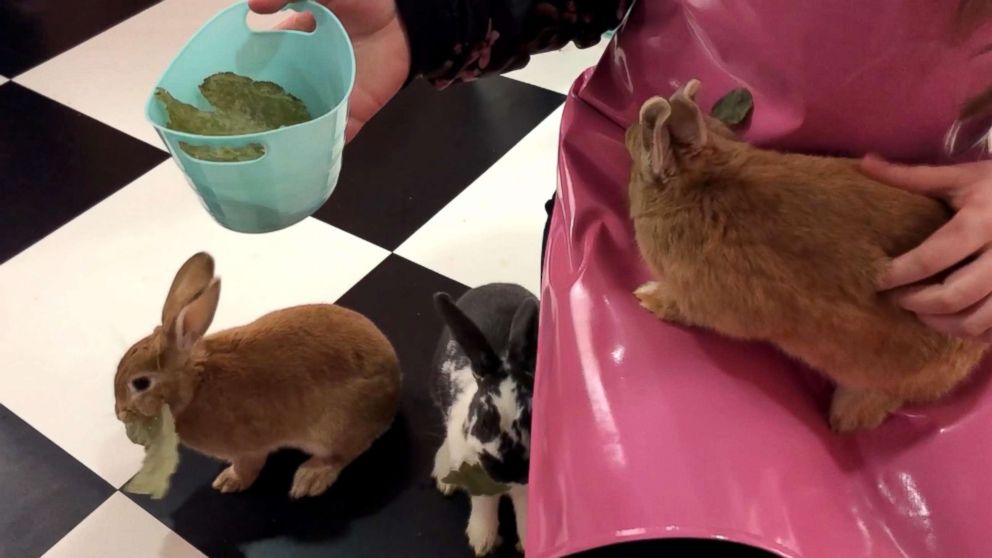 Bitnara Jeong has operated her bunny cafe for more than a year.
"We have young customers who come here regularly and memorize bunnies' names," she said. "I'm happy to see people become friendlier with animals."