A Dutch shopkeeper says police ignored her after she reported seeing a young girl who looked like Madeleine McCann, the 3-year-old girl who disappeared in May in 2007, while on holiday in Portugal with her parents.
The account is one of several eyewitness accounts that allegedly were not pursued, as cited in 30,000 pages of evidence released this week by Portuguese police.
British newspaper The Daily Mirror today published sketches of a couple allegedly seen in Amsterdam with a girl who may have been Madeleine, just three days after she disappeared. The sketches, drawn exclusively for the newspaper by a police artist, show a moustached man in his 30s and a brown-haired woman in her 40s.
The drawings are based on the testimony of shopkeeper Anna Stam, who claims to have seen the trio in Amsterdam. Stam, 41, alleges that a young girl had told her, "My name is Maddy" and "They took me from my holiday."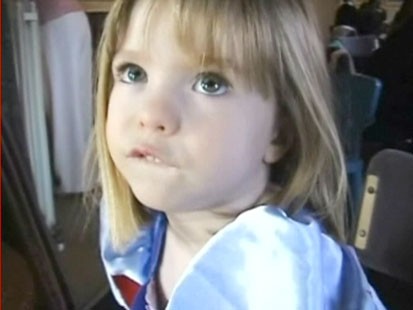 Madeleine McCann disappeared in May 2007. Portuguese police formally shelved their investigation last month, saying they found no evidence of a crime.
The police also said they were no longer calling the girl's parents, Kate and Gerry McCann, official suspects. The McCanns' have denied having anything to do with Madeleine's disappearance.
Private detectives hired by the McCann family are combing through the evidence in hopes of finding new leads.
Another British newspaper, The Daily Mail, reported that there had been 107 witness reports related to missing Madeleine, but authorities did not follow up on many of them.
Alain Remue, the chief commanding officer of the Belgian Federal Polices' missing persons unit, told the Daily Mail that 67 of the reports were too vague. He reportedly said that the remaining 36 were investigated and passed on to Interpol in Portugal, but there was no response.
ABC News contacted Interpol and the Belgian police, but neither was able to confirm Remue's account.
Three of the possible sightings in the report were from Belgium, which has been rocked of late by several high-profile pedophilia rings.
In one account, Line Compere, 31, claimed to have spotted Madeleine in Belgium. She told the Sun newspaper that police had ignored her report that she saw a girl of Madeleine's description on a tram in Brussels, just 12 days after her disappearance.