Mexico City is home to some of the world's most admired artists, among them Frida Kahlo and Diego Rivera who are as famous for their prolific work between the 1920s and 1950s as they are for their love-hate relationship.
The movie "Frida," starring Salma Hayek as Kahlo, illustrated the couple's unique creative and romantic tension, which was the source of much pain and great works of art.
The couple lived in separate houses for years, after Rivera's refusal to put an end to his bachelor's way of life. They were married twice.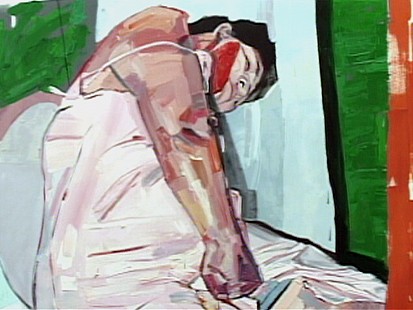 Fifty years after Rivera's death, Mexico's National Palace, where Rivera's murals are exhibited, and Kahlo's Casa Azul, or Blue House, are some of the city's most visited places.
While Kahlo's work reached out to many people through her physical and emotional pain -- Kahlo was severely injured after a tragic tramway accident and left unable to have children -- Rivera's work celebrated Mexico's identity and history.
His series of murals in Mexico's government buildings tell the country's history from its Indian roots, to the colonization's exactions, to the 1950s dreams of a socialist society.
By painting glorious scenes of Mexican Indians working in mines or in the field on one hand, and acidic scenes of Wall Street financiers living a lustful life on the other, Rivera expressed his vision of a redemption of Mexico through the scolding of capitalist ideas and the healing of its colonial wounds.
Today, however, a new generation of artists is rising to prominence, expressing new themes of inspiration and fears.
One of them is Omar Rodriguez Graham, 30, who was born and raised in Mexico but trained in the United States as a painter.
He is one of Mexico's forthcoming artists, part of a movement that has extended its work to the United States and Europe. And then there are Western artists such as Damien Hirst who sell their work in Mexico City.
Graham's works are sold at the prestigious Hilario Galguerra gallery in Mexico City and in Europe.
He finds inspiration in gruesome tabloid pictures.
Mexican Artists Keep It Real
His canvases show victims of street crimes, dead men on the pavement, women a few hours after they've been killed.
"Living in Mexico City, you can't avoid violence," Graham told ABC News. "It would be, in a way, fake or false for me just to paint flowers."
Graham was once the victim of street violence. He remembers the assault vividly.
"They came up to us with three guns, sniffing glue at the same time," he said. "They held the guns up to our heads and took my cameras."
"You can't live the same way as you did before. I try not to let it affect me too much but you can't really go back. You are always looking over your shoulder."
But Graham said his painting gory scenes is less about depicting violence than about painting.
"I try not to focus too much on the stories or on the context because once I know what happened to these people, it becomes real people," he said.
"There is a fine line there, you don't want to ignore that these people exist, but at the same time, I try to make a beautiful image."
Graham said that painting from pictures is key to getting some distance from the reality he captures.
"The thing is that having the photograph," he said, "it's already an abstraction of what's really there. I don't have to live it. I don't need to really look at this as a person's throat slit. I can look at it as a shape, a sort of oval with another reddish oval here. That's how I look at it. That's how I get by."
Flicking through the pages of a few trashy newspapers recently, Graham stumbled across graphic pictures of murder scenes that keep these publications flying off the shelves.
He had to go through five newsstands before finding one of those publications in particular.
On the difference between the readers of the gory publications and those who buy his paintings, Graham said, "I would hope that they buy my work because of the way I paint. My paintings are not about the images in the magazine. They are about the way I paint and, hopefully, that comes through."
Mexican Life as Art
Rodriguez's work is yet another sign of how much Mexico's daily life has been affected by drug-related murders.
For the first 11 months of 2008, more than 5,000 people were killed in crime-related murders, twice as much as in 2007.
In the days of Kahlo and Rivera, life in Mexico was dominated by political struggles and great ideas; today it is plagued by murders and kidnappings.
This daily violence has made its way from the streets to the papers, and from the papers to the canvas.
Gallagher Fenwick contributed to this story.