— -- The streets of Hong Kong are filling up by the thousands as largely peaceful pro-democracy protests that started this weekend grow even larger.
The city's financial district has been brought to a virtual standstill -- with crowds blocking major thoroughfares. Protesters even held a 'mobile light vigil' today, instead of using candles as their protest continued into the night.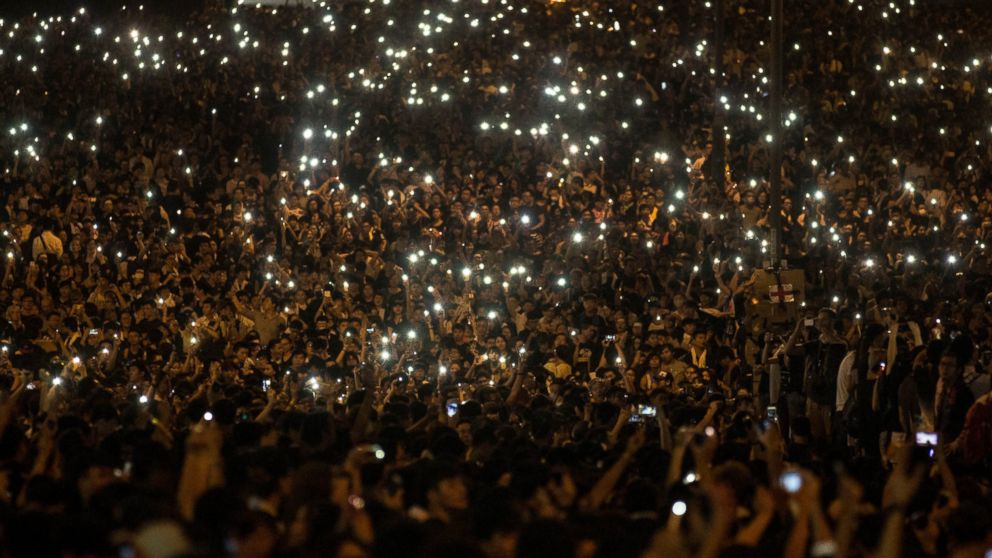 Police started using teargas on Sunday against the protesters, many of whom are students, but it may have backfired as thousands of office workers came to the protests after work to help show their support.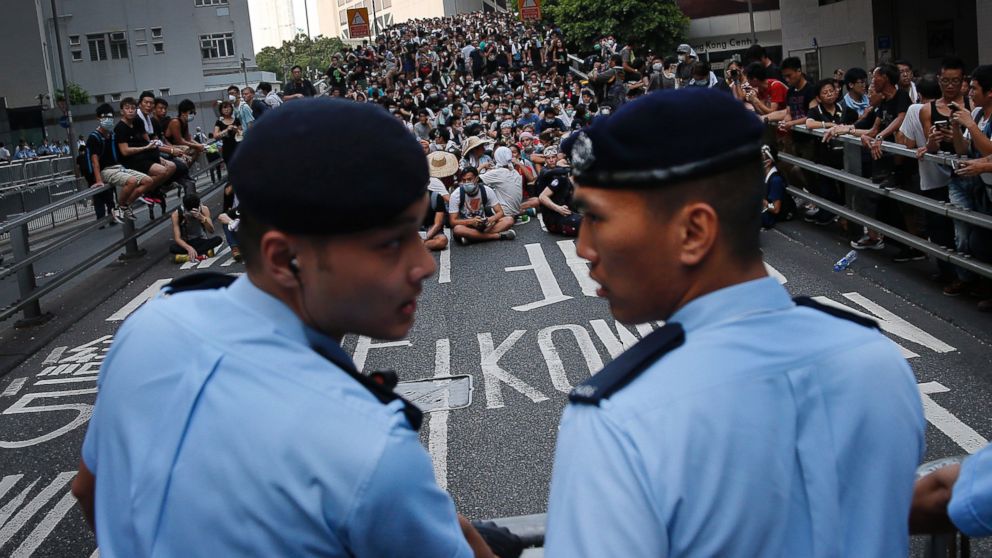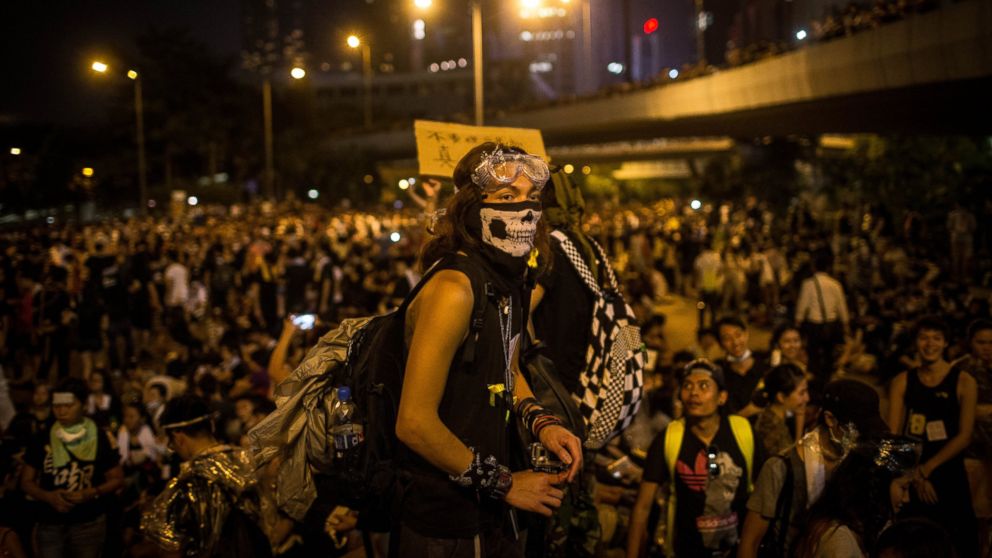 "The students are protecting the right to vote, for Hong Kong's future. We are not scared, we are not frightened, we just fight for it," Carol Chan, a 55-year-old civil service employee, told The Associated Press. She said her decision to take two days off from work to join the protests came after seeing the use of tear gas.
Though they defended their earlier decision to fire 87 rounds of tear gas, police changed their tactics today by manning barricades and preventing protesters from entering buildings but generally avoiding interference, the Associated Press reported.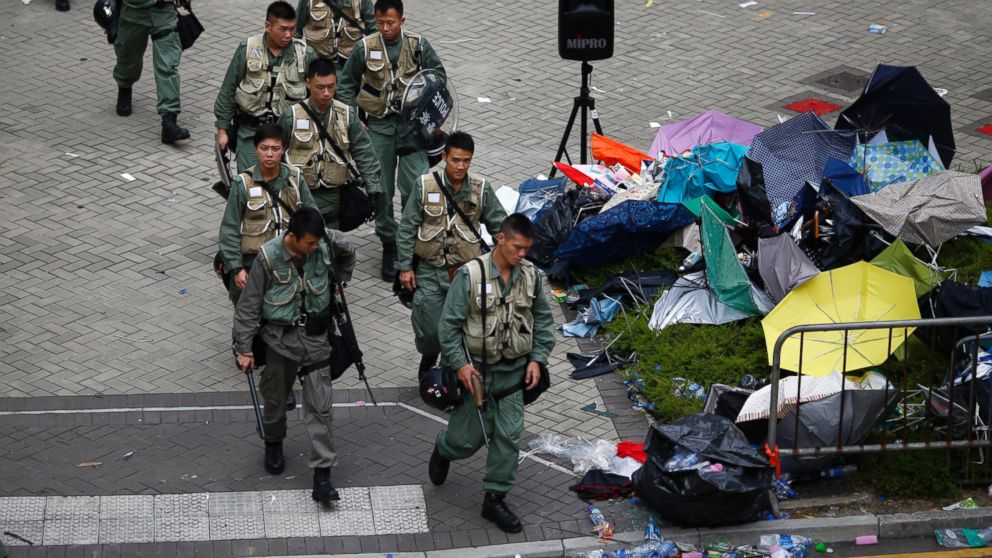 Control of Hong Kong was handed over from the British to the Chinese in 1997, but the democratic rights of residents remain a point of controversy.
The protests came when students threatened to 'occupy' the financial district after a ruling was handed down in Beijing that restricts the free elections that are scheduled to be held in 2017.