Hurricane Gonzalo is strengthening and heading straight for the island of Bermuda. If it makes landfall, the hurricane could be the strongest one to strike the island in more than a decade.
Interested in
?
Add as an interest to stay up to date on the latest news, video, and analysis from ABC News.
Gonzalo is currently a Category 4 hurricane with winds reaching 140 miles per hour, the first storm to reach such strength in three years in the Atlantic Basin.
Island residents are still recovering from Tropical Storm Fay, which struck over the weekend. That storm knocked down trees and damaged homes, leaving thousands without power.
Even if it switches paths, Bermuda should still be ready for some severe weather.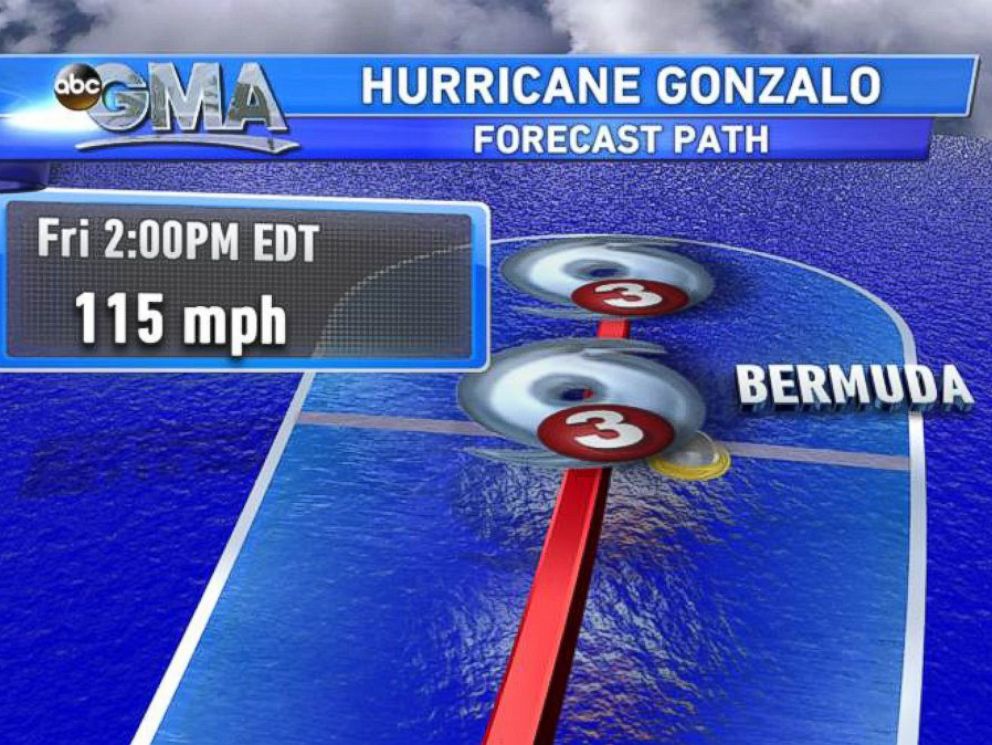 "The eye of the hurricane does not have to go over Bermuda for them to experience severe conditions," said Dennis Feltgen, a meteorologist at the U.S. National Hurricane Center in Miami.
On its current path, it could hit Bermuda late morning on Friday. Then the storm is expected to head toward Newfoundland in Canada, where it could land as a strong extra tropical storm, with winds of 80 miles per hour.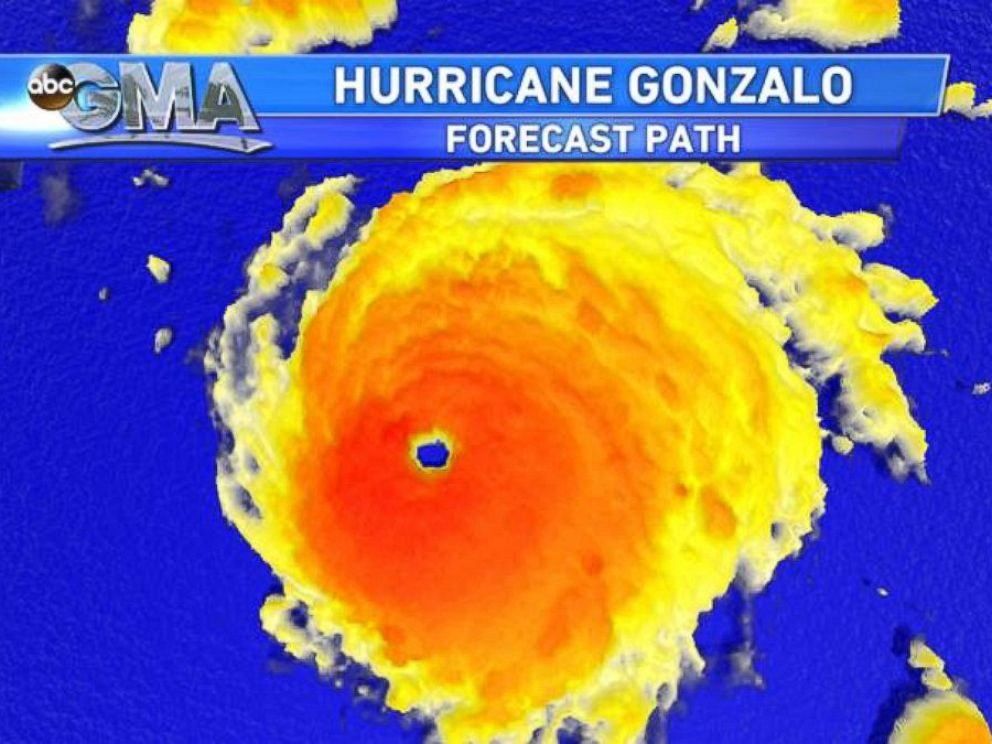 Several airlines increased the number of flights leaving Bermuda so tourists could escape ahead of the hurricane.
The storm surge and huge waves could cause catastrophic flooding on the 20 square mile island. A hurricane warning is in effect.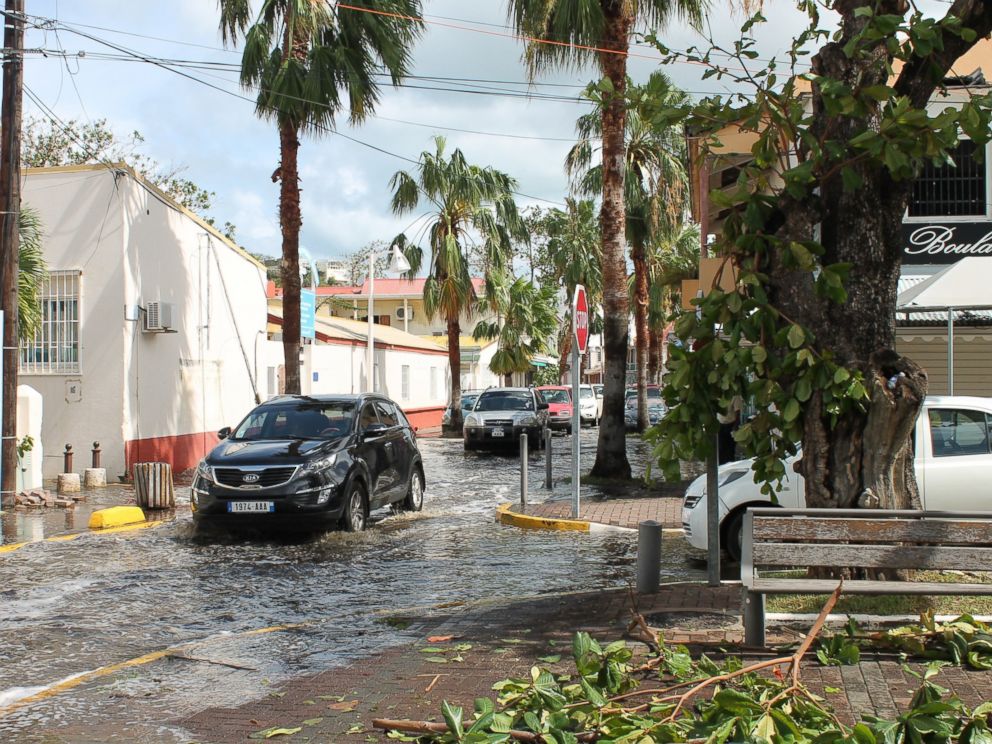 Gonzalo has already swept through the Caribbean before it moved north, bringing heavy rain and dangerous wind as a tropical storm and striking St. Martin and Anguilla as a hurricane. One person died in St. Martin, authorities said.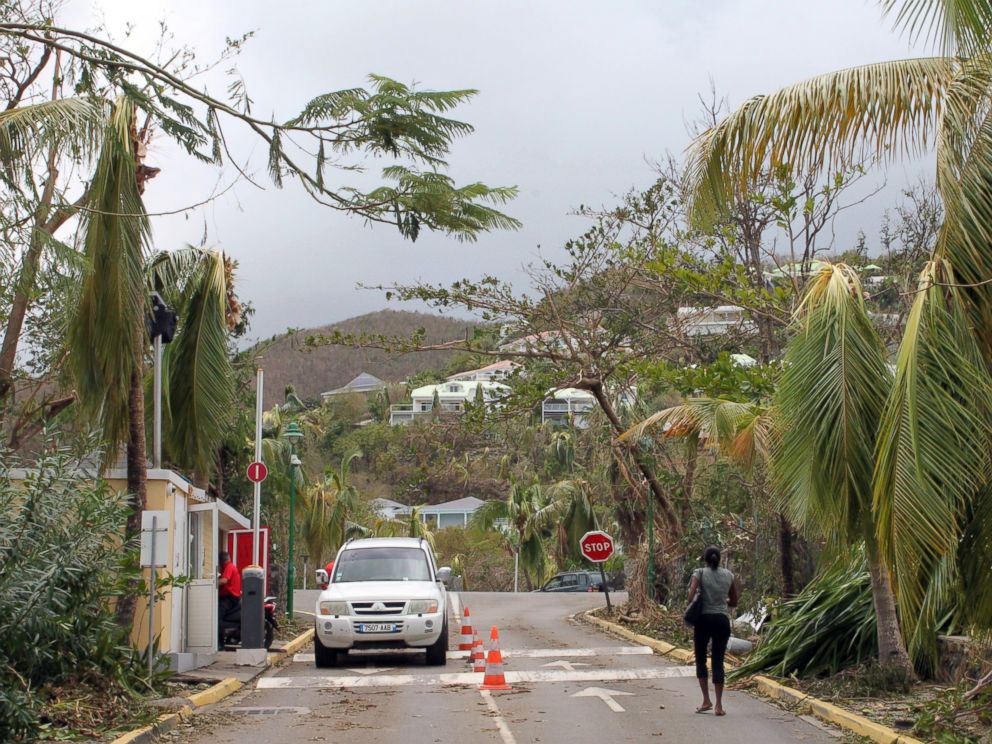 The Associated Press contributed to this report.