A strong earthquake struck close to the Greek island of Samos in the eastern Aegean Sea off the coast of Turkey Friday, resulting in a lot of damage and at least 37 deaths.
The earthquake, measuring 6.6 on the Richter scale, was felt as far away as Athens and Istanbul.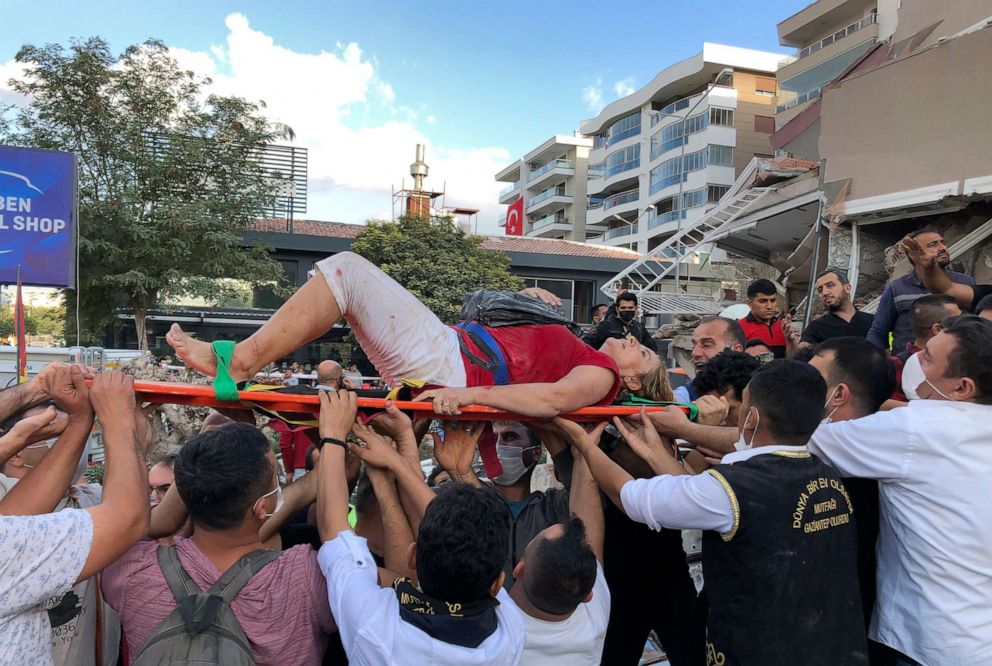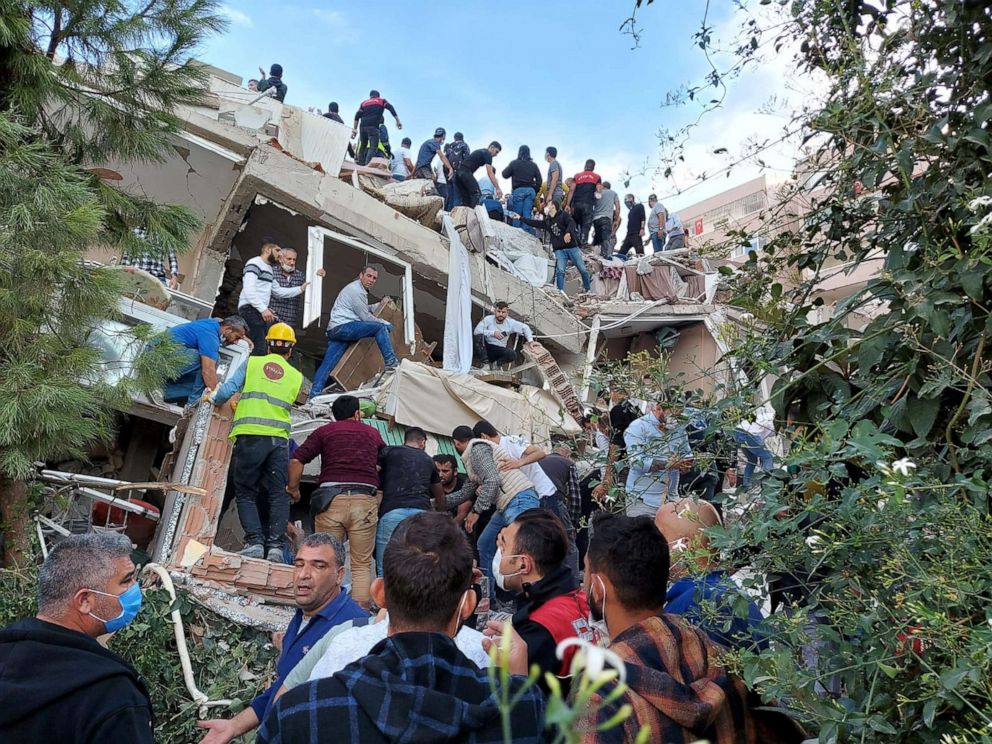 In Turkey, at least 35 people died and 885 were injured in Izmir, Turkish authorities confirmed, with 243 people being treated in hospitals, according to the health minister. Eight people were in critical condition as of Saturday.
At least 70 people were rescued as a few dozen buildings collapsed in Izmir, according to AFAD, Turkey's Disaster and Emergency Management Presidency.
NATO's land forces are also headquartered in Izmir, and both NATO and the Air Force say all their personnel are safe and accounted for.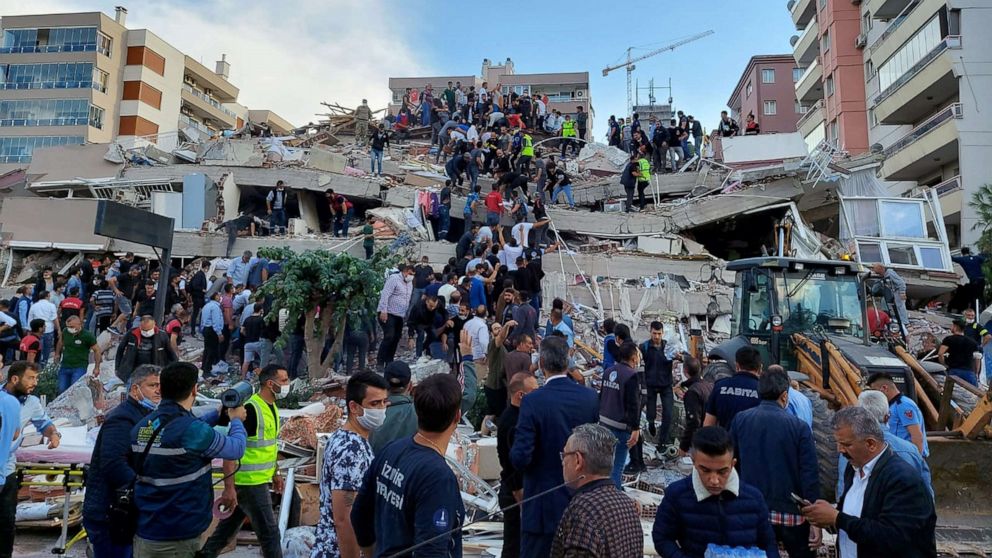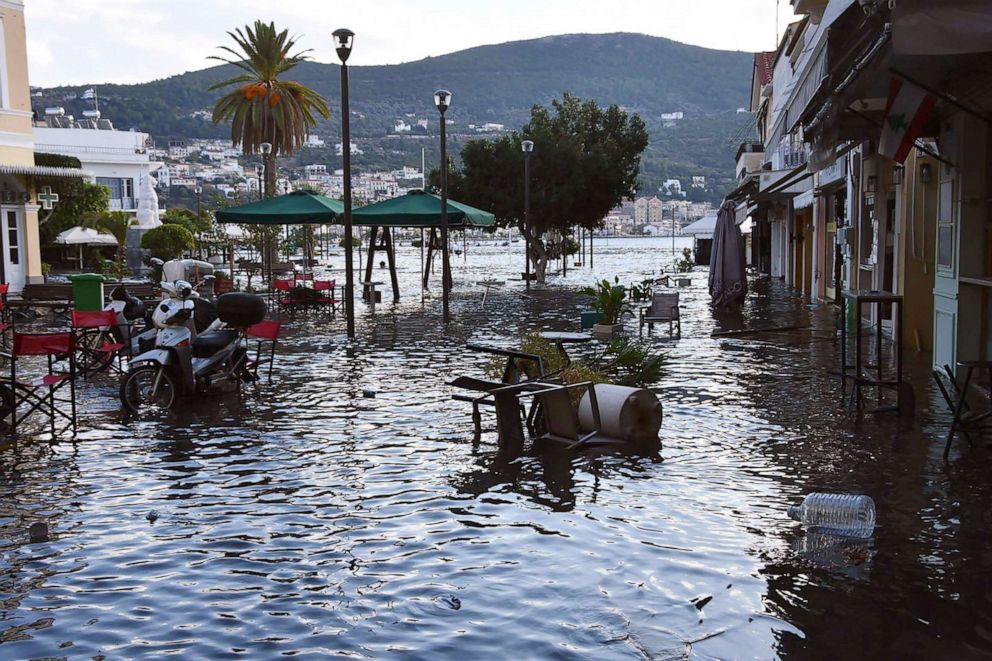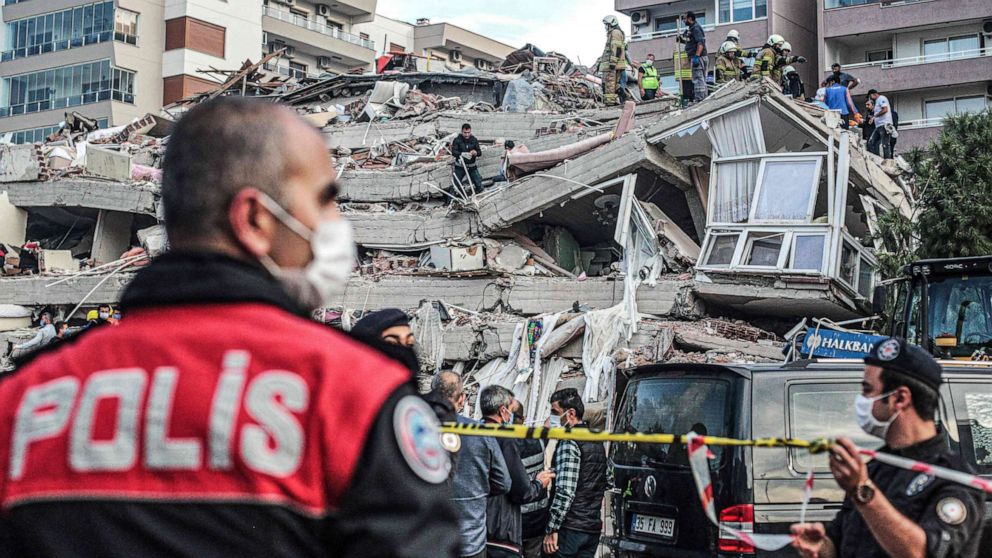 The quake struck at 1.51 p.m. local time, just 19 kilometers (close to 12 miles) north-northwest from the Greek island of Samos' capital, at a depth of 10 kilometers, the National Observatory of Athens' (NOA) Geodynamic Institute said.
In Samos, two teens were killed when a wall collapsed on them and at least 18 others were injured according to the local hospital, per local news reports.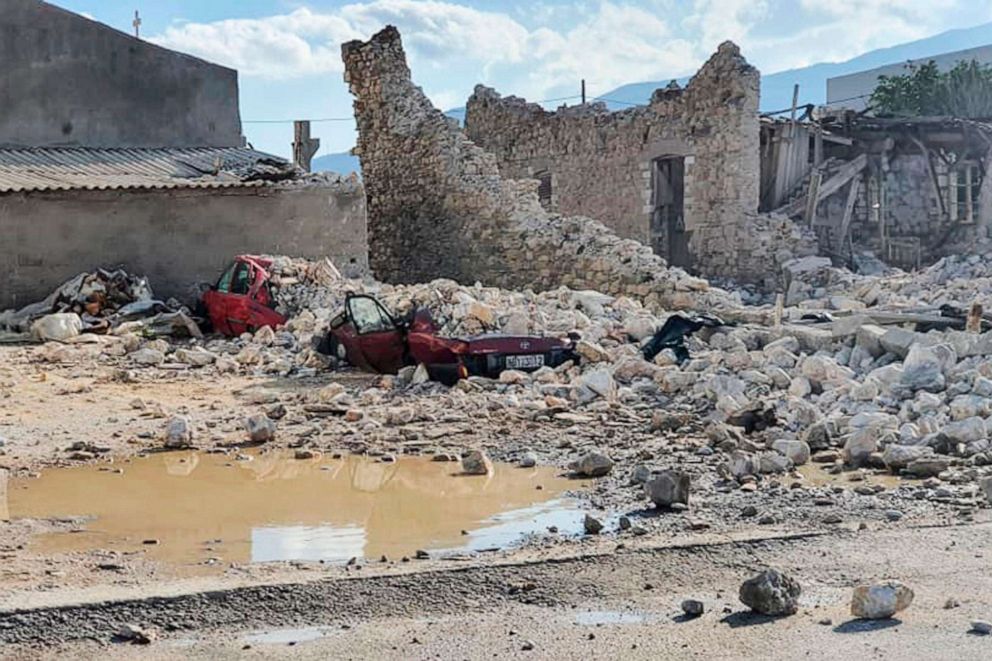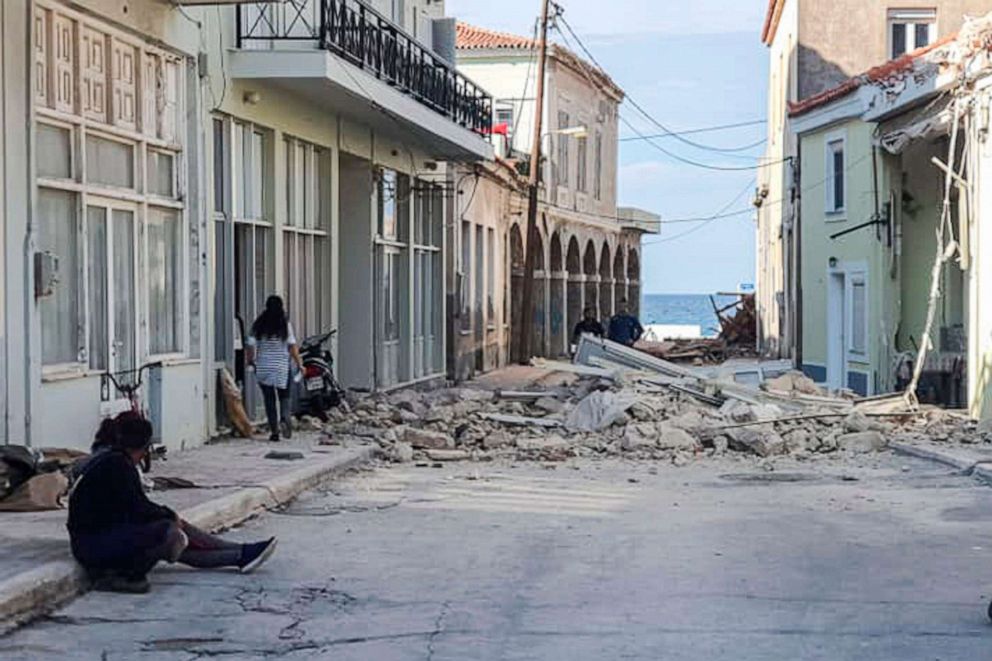 Samos is host to one of the three major refugee camps on the Greek islands. The other two are on Chios, which is about 50 miles north of Samos and directly west of Izmir, and Lesbos, which is about 50 miles north of Chios.
There were no casualties among the refugees and migrants at the sites on Samos and Chios, according to the Greek Ministry of Migration and Asylum, the United Nations High Commissioner for Refugees confirmed to ABC News. There are reports of minimal impacts from the earthquake on Lesbos.
UNHCR staff are on the ground and assessing the situation, the organization said. Samos was hosting over 4,000 asylum-seekers and refugees as of Oct. 25.
ABC News' Luis Martinez contributed to this report.