— -- The man who set off an explosive device near a music festival in the German city of Ansbach, injuring at least 12 and killing himself, was a Syrian who had been denied asylum, the Bavarian interior minister said.
The 27-year-old suspect, who came to Germany two years ago, had been on police radar for crimes in the past, Bavarian Interior Minister Joachim Herrmann said. He had also attempted to commit suicide. He lived in an asylum shelter in Ansbach.
Herrmann added that the suspect was suicidal and had been in treatment for depression. He said that as yet the investigation had not determined a motive, and said it could be murder, suicide or "have an Islamic background."
"We don't know if this man planned on suicide or if he had the intention of killing others," Herrmann said.
He said the man blew himself up after being turned away from the music festival, and from the contents of the backpack he was carrying he could have killed many more people.
The man's request for asylum was rejected a year ago, but he was allowed to remain in Germany because of the situation in Syria, Herrmann said.
Police learned of the explosion just after 10 p.m., and they closed off a large area around the site, Ansbach police said.
Ansbach Mayor Carda Seidel said the open-air concert, which was attended by about 2,000 people, was scheduled to end at 11:30 p.m., but just before 10 p.m. "there was one, or several loud bangs."
"We were able to get them out of the venue in a very calm and orderly manner," she said. "The injured are being treated in hospital. As far as I have been informed, none of those injured are in life threatening condition."
The Bavarian Interior Ministry told the dpa news agency that it appeared to possibly be a bombing attack, and said there was evidence that it was a "deliberate explosion."
Ansbach is just 50 miles from Würzburg, where a 17-year-old wounded five people on a train in an attack with an axe and a knife before being killed by police on July 18, and about 100 miles from Munich, where an 18-year-old fatally shot nine people before killing himself at a busy shopping mall on Friday.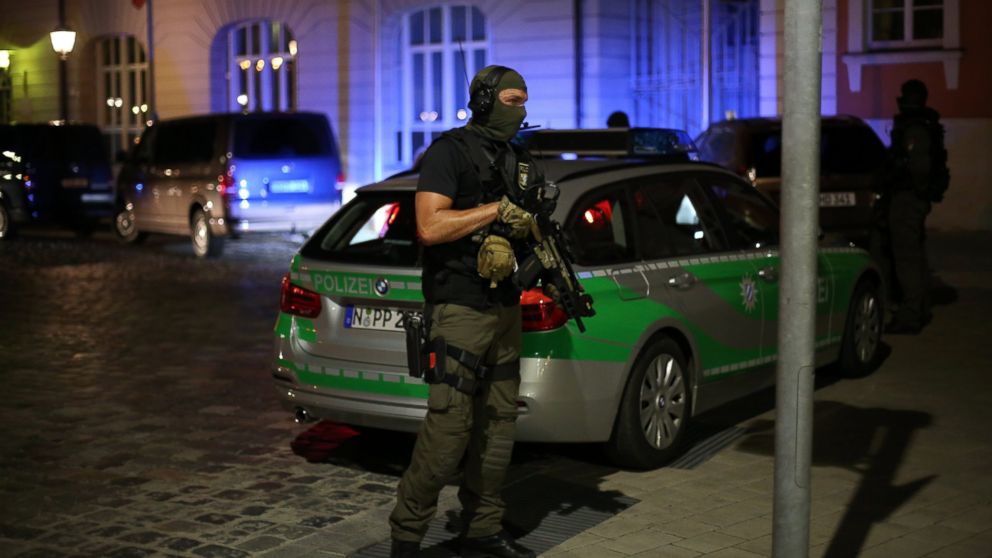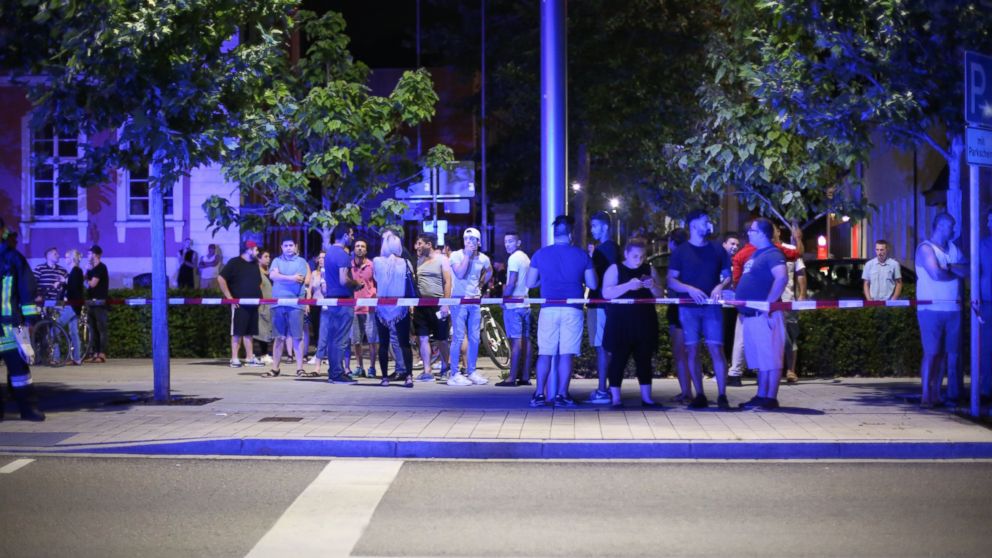 The Associated Press contributed to this report.