— -- A teenager who said he left a Quebec City mosque minutes before a gunman stormed in and killed six people inside said the attack made him "scared out of my mind" when he realized something had happened at the mosque and he returned to the scene.
Aly El Refai, 16, said he visited the Quebec Islamic Cultural Centre for evening prayers on Sunday. He said he was on his way home when he saw police cars.
Alexandre Bissonnette, 27, is accused of attacking the mosque, killing six and injuring others. The motive for the attack was not clear, and police said Monday the investigation was ongoing.
El Refai told ABC News today it was "mind-boggling" that he just missed it. El Refai said he went back to the scene, and said it was "hard to hold back tears" when he saw people he had been praying with just minutes before had become victims of the violence.
"I actually walked past one of the first victims. ... I saw the bullet holes. It took me so long to comprehend it," El Refai said.
El Refai said one man injured in the attack had been one of his teachers. He said he was shocked to see someone he knew so well get carried into an ambulance.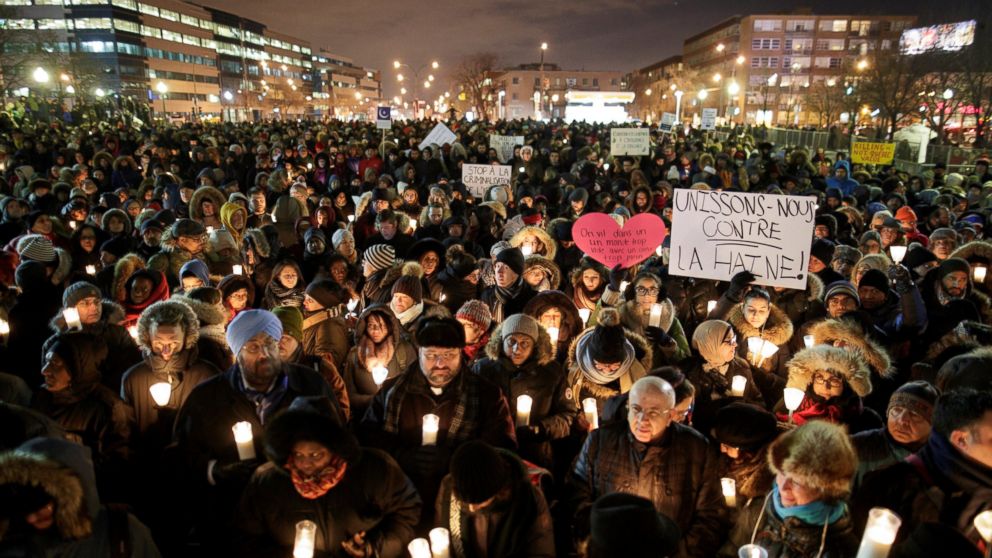 Bissonnette has been charged with six counts of murder and five counts of attempted murder, the Royal Canadian Mounted Police said Monday. He has not entered a plea to the charges against him.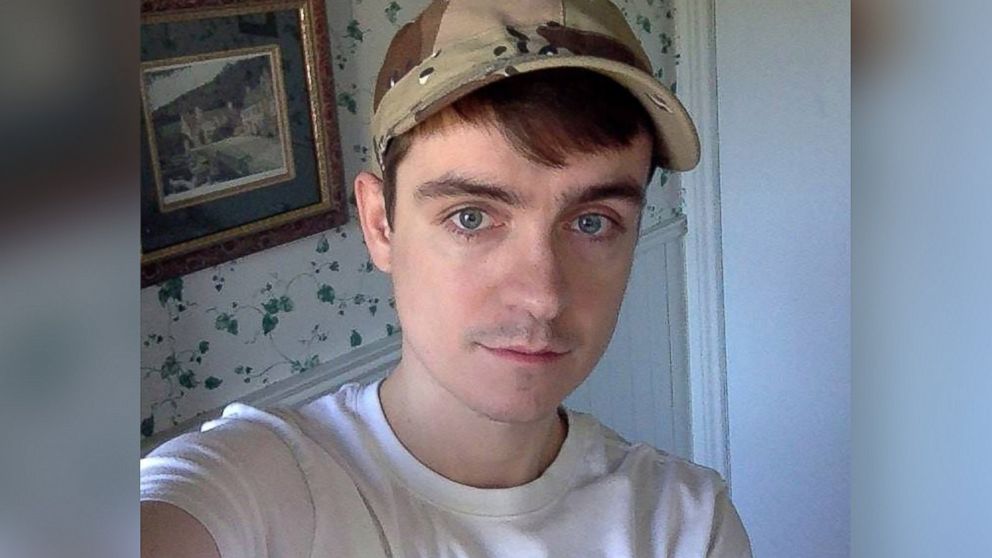 A childhood friend of Bissonnette told ABC News today that the suspect appeared to him to be "Islamophobic, definitely," and "anti-feminist." Bissonnette's childhood friend, Vincent Boissoneault, said he and Bissonnette were Facebook friends, and he said Bissonnette repeatedly trolled Boissoneault's left-leaning and pro-refugee Facebook posts with negative comments.
Boissoneault said that in his comments, Bissonnette expressed anti-immigration sentiments, though Boissoneault added that he did not see Bissonnette as someone violent.
Bissonnette studied at Quebec City's Université Laval, according to the university, though he has been suspended pending the judicial process, the university said.
Jean-Michel Allard-Prus, a former classmate of Bissonnette at Université Laval, told ABC News on Monday that the two discussed politics together, including the U.S. presidential election. He described Bissonnette as "a political conservative" who had anti-immigrant views.
"Though he never talked about using political violence," Allard-Prus added.
A group that welcomes Syrian refugees to Quebec called "Welcome Refugees" wrote on Facebook that Bissonnette had trolled the group on social media with comments supporting French conservative politician Marine Le Pen.
The mosque shooting came two days after Trump signed an executive order on Friday affecting travel by people from seven predominately Muslim countries, and one day after Canadian Prime Minister Justin Trudeau tweeted on Saturday, "To those fleeing persecution, terror & war, Canadians will welcome you, regardless of your faith."
"We condemn this terrorist attack on Muslims in a centre of worship and refuge," Trudeau said in a statement on Sunday, and subsequently told Parliament on Monday that the attack "was an act of terror committed against Canada and against all Canadians."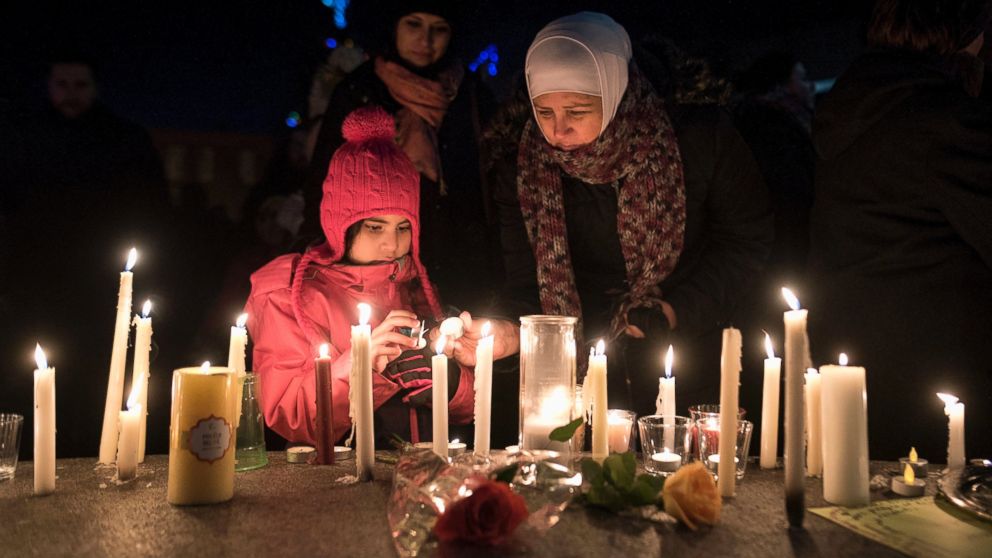 "While authorities are still investigating and details continue to be confirmed, it is heart-wrenching to see such senseless violence. Diversity is our strength, and religious tolerance is a value that we, as Canadians, hold dear," Trudeau said in his Sunday statement. "Muslim-Canadians are an important part of our national fabric, and these senseless acts have no place in our communities, cities and country."
Trump called Trudeau on Monday morning to express his condolences and offer assistance, according to Trudeau's office. White House press secretary Sean Spicer said Monday, before the shooter was identified, that the U.S. condemns the attack, adding that it's a reminder of why the U.S. remains vigilant and why the U.S. must be proactive instead of reactive when it comes to national security.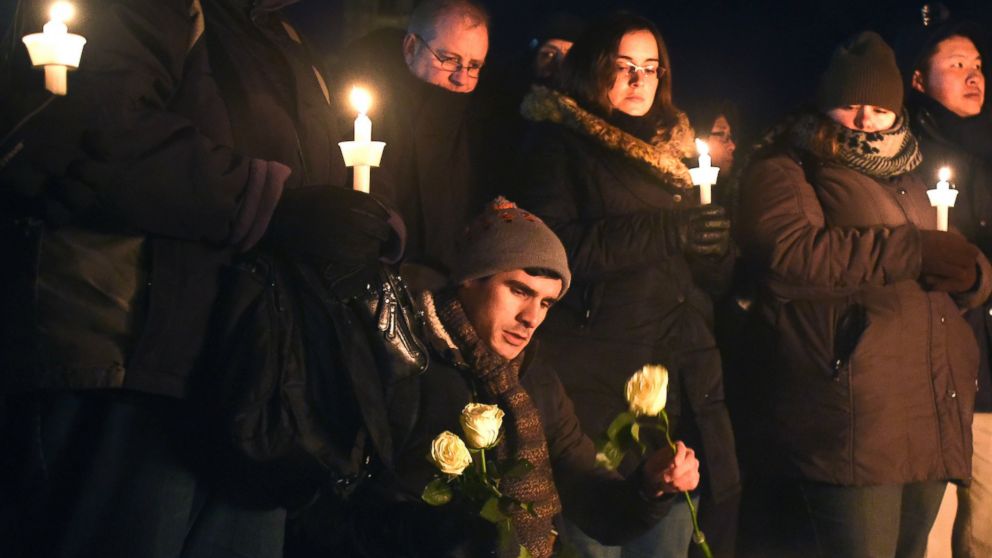 Addressing Canada's parliament Monday, Trudeau said, "To the more than 1 million Canadians who profess the Muslim faith, I want to say directly: We are with you. Thirty-six million hearts are breaking with yours."
"We will get to the bottom of this," Trudeau added. "Canadians will not be intimidated. We will not meet violence with more violence. We will meet fear and hatred with love and compassion, always."
ABC News' Brian Hartman contributed to this report.