After 10 grueling days of uncertainty about whether or not the Thailand soccer team members and their coach were alive, one member of the international rescue team breathed a huge sigh of relief today.
"I'm happy," a beaming Ben Reymenants told ABC News after word of the team's rescue was assured.
Reymenants expressed cautious optimism about the soccer players' conditions, saying they seemed weak.
"But they're all alive," he added.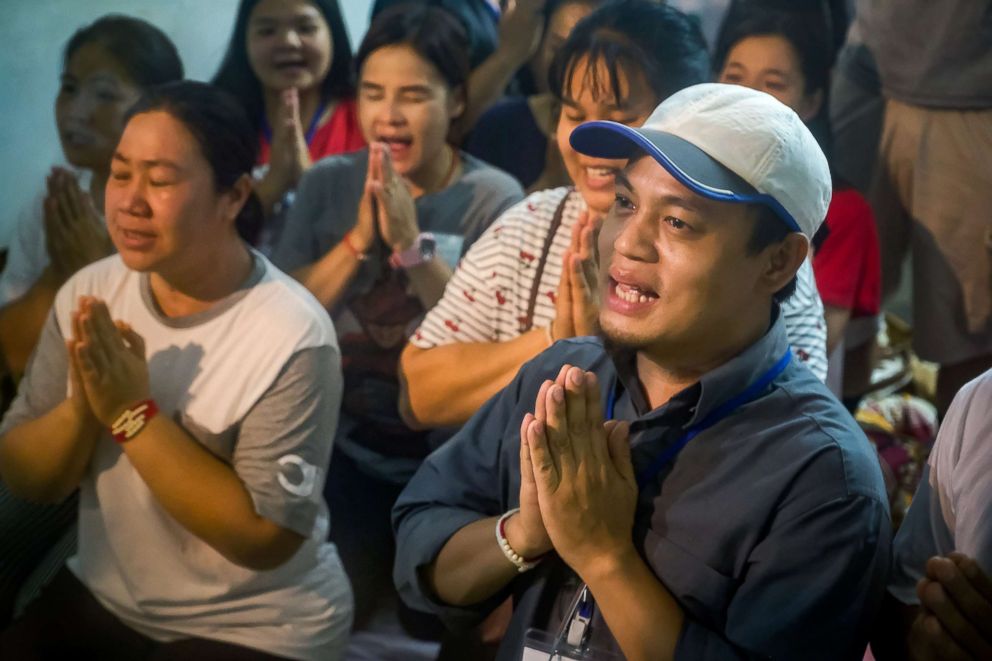 The Thai Navy SEALs posted a video on a Facebook page with the heading "Hooyah" in both English and Thai script.
The video shows boys in red soccer jerseys huddled on an incline inside the cave as flashlight beams illuminate their stunned faces.
"What day is it?" one the players asks.
"You have been here ten days," a British rescuer responds. "You are very strong."
"Thank you so much," one of the boys said, according to the video.
Another player asks when will they get out of the cave.
"We hope tomorrow," the British rescuer replies.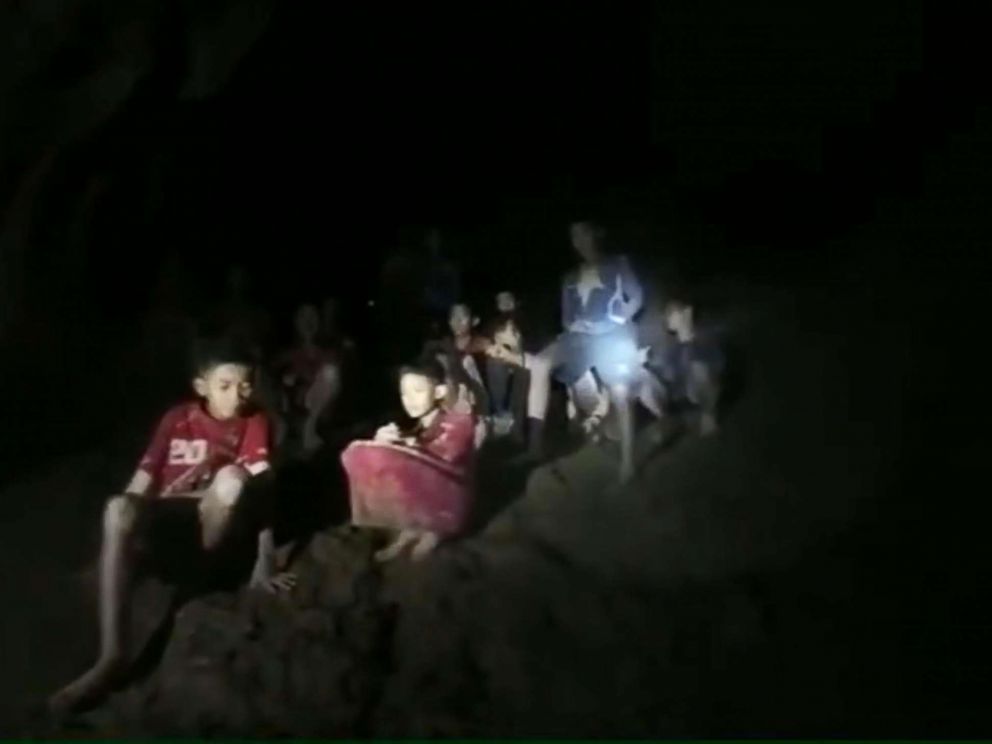 The focus now turns to retrieving the team safely from the cave, which the team entered during an excursion in Khun Nam Nang Non Forest Park.
"One medic stayed behind with them," Reymenants explained. "And [Tuesday] morning we're going for an extraction plan. We're still figuring that out."
Reymenants hoped to have a hand in that extraction.
"I'm waiting for the admiral to give us orders and trying to find a way to get them out because right now the water's really low," he said, explaining that more rainfall could complicate a rescue.
Any new rainfall that could cause more flooding, he noted.
Reymenants said that the lion's share of the credit should go to the Thai special operations soldiers.
"I'm really impressed with the Navy Seals," he said. "They really did the final prep work to find them."