— -- Last October, Mexican actress Kate del Castillo found herself where few outsiders had been before -- in the presence of notorious Mexican drug kingpin Joaquin "El Chapo" Guzman.
"My heart started pounding," del Castillo said in an interview with ABC News' Diane Sawyer. "I couldn't believe that we were there."
Guzman was recaptured in January by Mexican authorities after he escaped from a maximum-security prison last July. The drug lord was serving a sentence for homicide and drug charges at the Mexican prison and had escaped from prison once before.
Guzman, a fan of del Castillo's, had reached out to del Castillo through his lawyers years earlier and gave her the rights to tell his life story, she said. Eventually, the two began communicating directly through encrypted phones.
Del Castillo later made headlines when it was revealed that she helped arrange the meeting with Hollywood actor Sean Penn and Guzman last October. The meeting was documented in Penn's article about Guzman in Rolling Stone magazine this January.
Mexico's attorney general said del Castillo is being investigated by authorities because there are indications del Castillo may have received money from Guzman for her tequila company, Honor del Castillo, according to El Universal.
"For now, in the eyes of everybody, I'm guilty. You know, because they've been manipulating all this info," del Castillo said.
But before del Castillo became the person she says Guzman trusted with his life story, del Castillo's first message to him was through a tweet.
See a timeline of their relationship below:
Jan. 10, 2012: Kate del Castillo writes her now-famous tweet.
Del Castillo, who starred in the Mexican telenovela "La Reina del Sur" in 2011, took to Twitter to express her mistrust of the Mexican government. Written in Spanish, del Castillo's tweet asks drug kingpin Joaquin "El Chapo" Guzman to "traffic with love." "Mr. Chapo, wouldn't it be cool if you started to traffic with good?" wrote del Castillo in Spanish. "Come on Don, you would be the hero of heroes. Let's traffic with love. You know how to."
Feb. 22, 2014: Guzman is rearrested.
Guzman was arrested for the first time in Guatemala on June 9, 1993, for homicide and drug charges. He was sentenced to 20 years in prison, but he escaped from Puente Grande on Jan. 19, 2001. Marines later found him in a modest apartment with his wife, two daughters, a chef and a nanny. After a sustained operation, Guzman gave himself up and was rearrested in a resort hotel in Mazatlan, Sinaloa.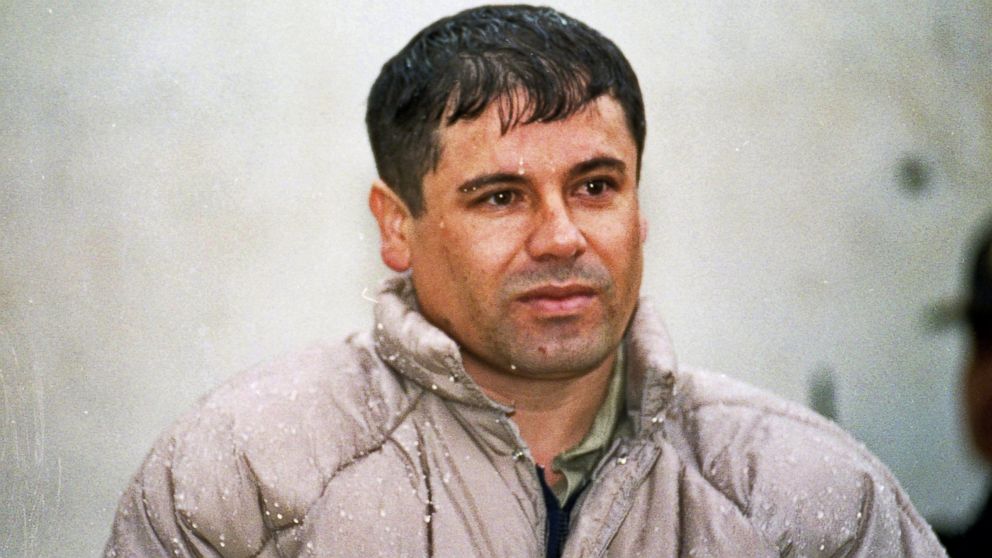 Summer 2014: Guzman's lawyers contact del Castillo.
In late summer 2014, del Castillo said Guzman's lawyers contacted her to ask if she was interested in producing a film about his life.
June 2015: Del Castillo meets Guzman's lawyer.
Del Castillo has a meeting with Guzman's lawyer Andres Granados in Mexico City.
July 11, 2015: Guzman escapes from prison a second time.
Guzman escaped from Altipano Prison after less than 17 months later through a hole in his shower. He escaped through a mile-long tunnel dug underneath his cell 30 feet underground. The tunnel had oxygen pipes, lighting and a motorbike mounted on rails, and seven prison officials are charged in connection with the escape. On July 15, Granados, Guzman's lawyer, texted del Castillo saying, "I'm celebrating." Del Castillo replied, "Me more."
September 2015: Del Castillo and Chapo have direct contact through text messages for the first time.
Guzman's lawyer gave del Castillo a mobile phone to contact Guzman directly. She began exchanging BlackBerry messages with Guzman. In a text conversation with Guzman on Sept. 25, Granados asked if del Castillo could bring actor Sean Penn to their first meeting. Guzman agreed and told him to allow her to bring whatever and whoever she likes. The next day, del Castillo messaged Guzman about their future meeting. "Thanks to you I'll meet you, and you have no idea how excited I am. Thank you for your trust," del Castillo wrote in Spanish.
Oct. 2, 2015: Del Castillo and Sean Penn meet Guzman.
Penn, del Castillo and Argentine producers Fernando Sulichin and Jose Ibáñez traveled to meet Guzman in Mexico. They first took a small plane, then a truck into the mountains, and they were then escorted by one of Guzman's sons. During the meeting, Guzman gave Penn permission to write a story about him for Rolling Stone magazine.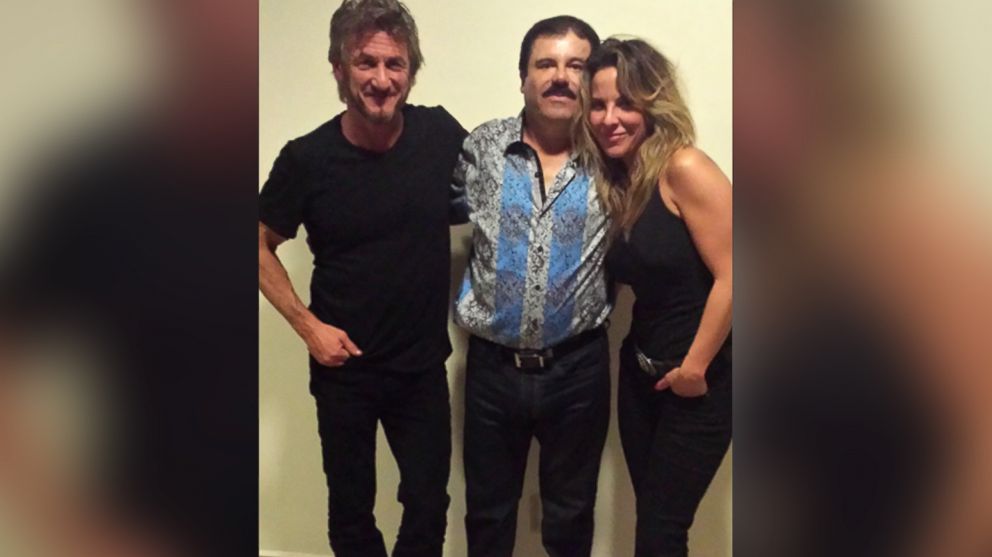 Oct. 6, 2015: The Mexican Navy unsuccessfully raids Guzman's hideout.
After an unsuccessful raid of his hideout launched by the Mexican Navy, Guzman sustained injuries to his legs and face, but the injuries were not the result of a direct confrontation.
Jan. 8, 2016: Guzman is captured a third time.
Mexican marines raided the home in Los Mochis, Sinaloa, where Guzman was staying. They exchanged fire with Guzman's men, killing five of them, while Guzman escaped through a hidden door in a walk-in closet. Despite emerging outside through a manhole and stealing two cars, Guzman was caught by police. He is currently being held at a maximum-security prison in Mexico, but he is willing to accept extradition to the United States.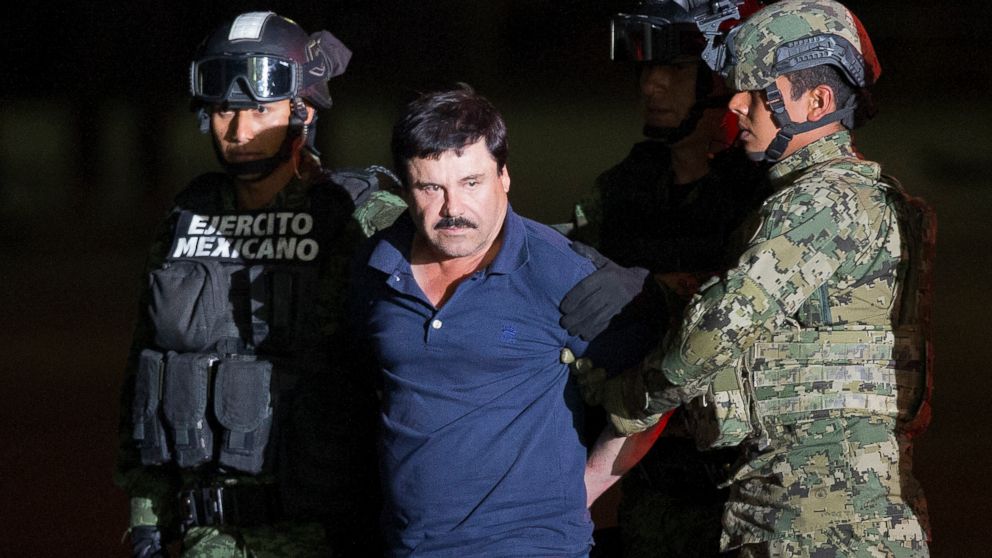 Jan. 9, 2016: Penn's Rolling Stone magazine article about Guzman is published.
Rolling Stone magazine published Penn's story about Guzman on its website the day after Guzman's capture. He later appeared on "60 Minutes" on Jan. 15, talking about his meeting with Guzman.
Jan. 13, 2016: A Mexican publication publishes del Castillo and Guzman's messages.
Milenio, a Mexico newspaper, obtained and published the message exchanged by del Castillo and Guzman over their encrypted BlackBerry devices. The messages were confirmed as authentic by a federal official. That same day, del Castillo sent out a tweet saying, "Thank you for your support over the past days. Not surprisingly, many have chosen to make up items they think will make good stories and that aren't truthful. I look forward to sharing my story with you. Kate del Castillo"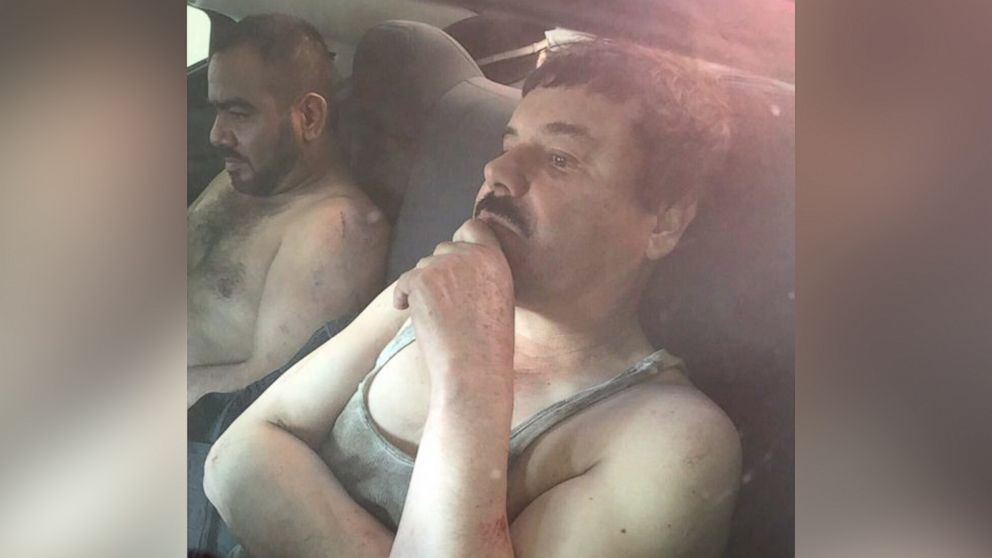 March 4, 2016: Guzman calls for extradition to the United States.
The Mexican lawyer who leads Guzman's defense team said Guzman wishes to be extradited to the United States as soon as possible because of the unbearable conditions that Guzman says exist at the Mexican prison he is being held at.
March 18, 2016: Del Castillo speaks to ABC News' Diane Sawyer.
Del Castillo sat down for an interview for ABC News "20/20."