A plane carrying $368 million of precious cargo littered a runway in Russia and the surrounding area with over 3 tons of gold-silver bars on Thursday after part of the plane ripped off during takeoff, according to Russian media and airport officials.
The plane spilled about a third of its 10-ton load onto the runway and on a nearby car market when it took off at an airport in the city of Yakutsk, an airport official told ABC News.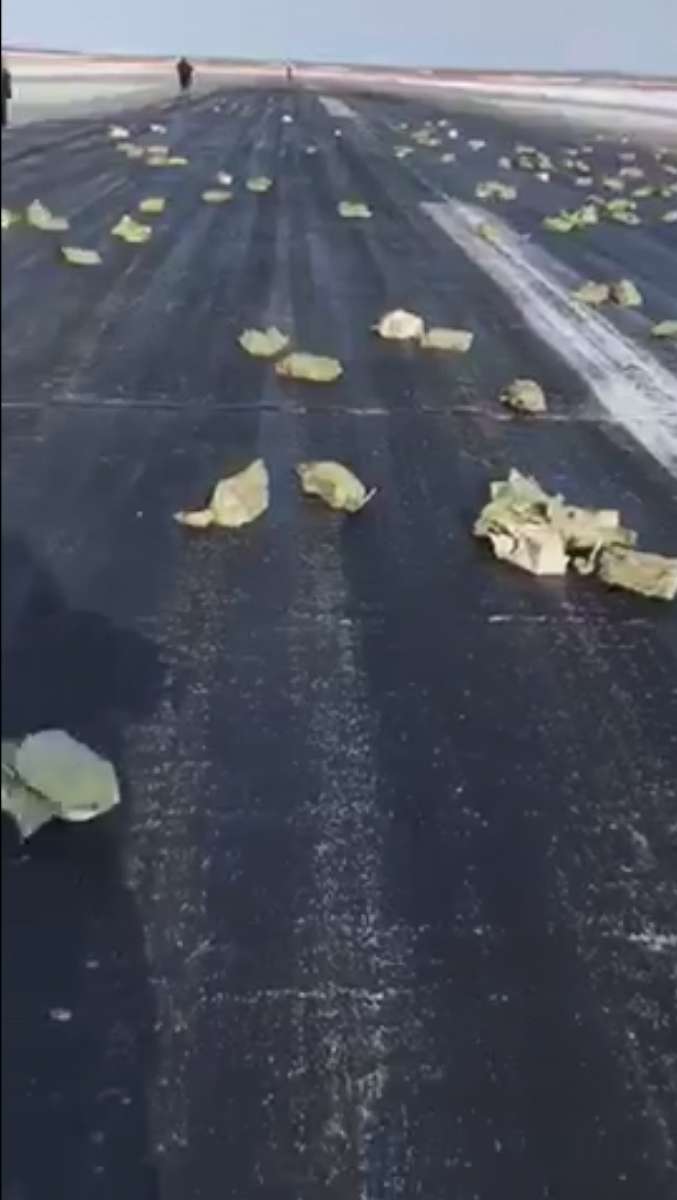 The head of the airport, Nikolai Mesnikov, told ABC News that the cargo consisted of bars of doré -- an alloy of gold and silver -- that weighed about 44 pounds each.
Images showed the bars strewn across the airport's runway, and YakutiaMedia.ru reported that nearby residents scoured the surrounding area for bars. The plane's crew decided to land at a nearby airport. There were no reported injuries.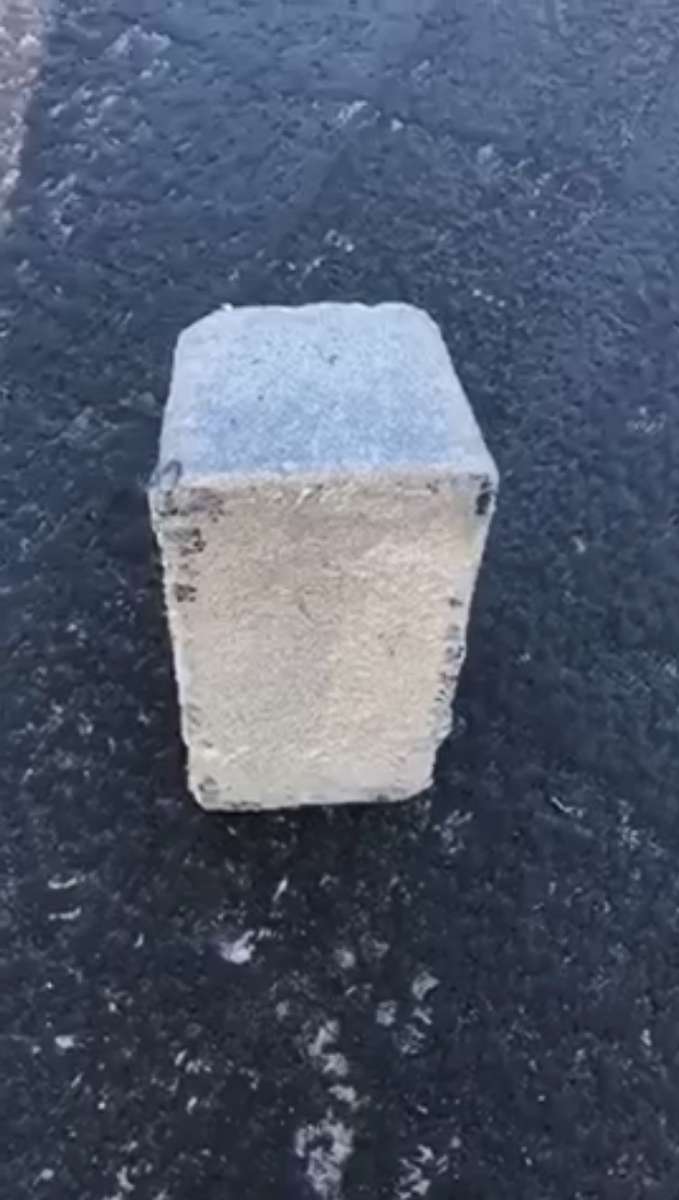 Mesnikov said Thursday that authorities had recovered 172 bars or about 7,584 pounds worth.
The Siberian Times reported that the cargo came from a mine largely owned by Canadian mining firm Kinross Gold. The company said that all of the bars had been recovered, local media reported; Kinross Gold did not respond to requests for comment by ABC News.
The airport said in a statement that a flap of the plane's cargo hatch was torn off during takeoff and that the cause was under investigation.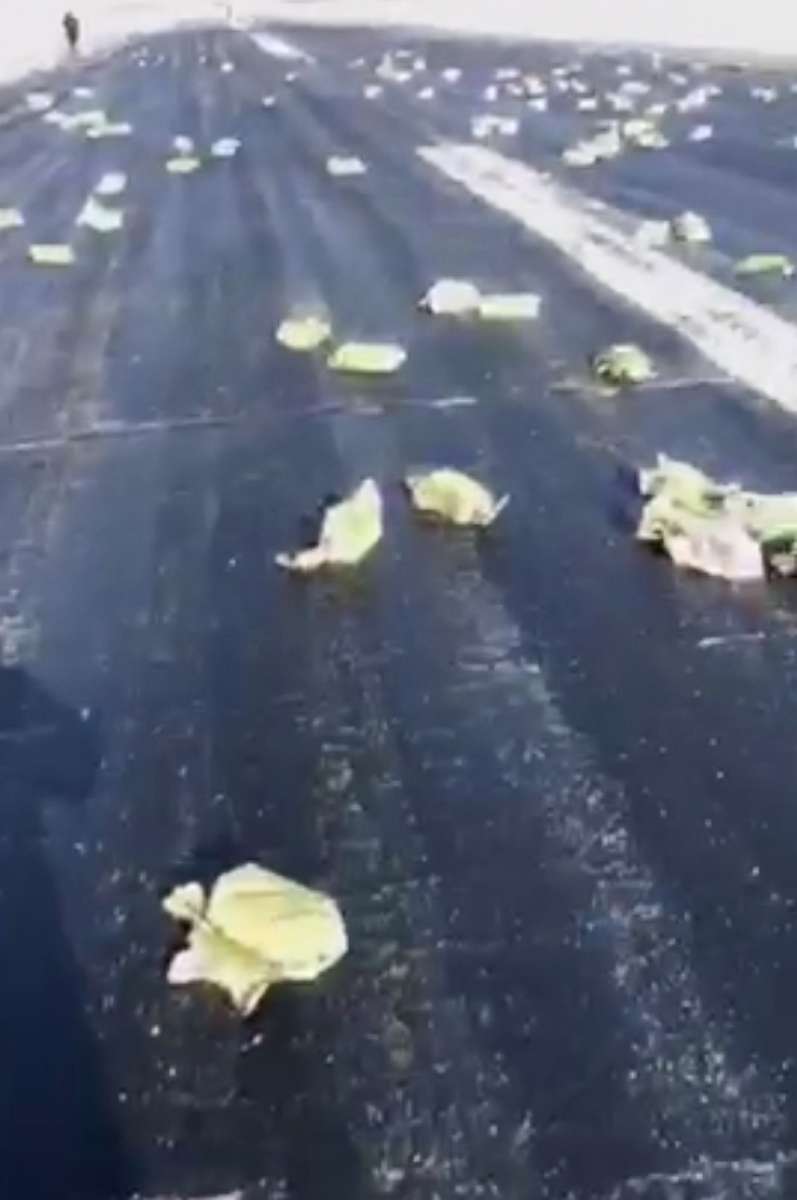 Yakutsk is located in a mining area for gold and diamonds. The area is one of the poorest places in Russia.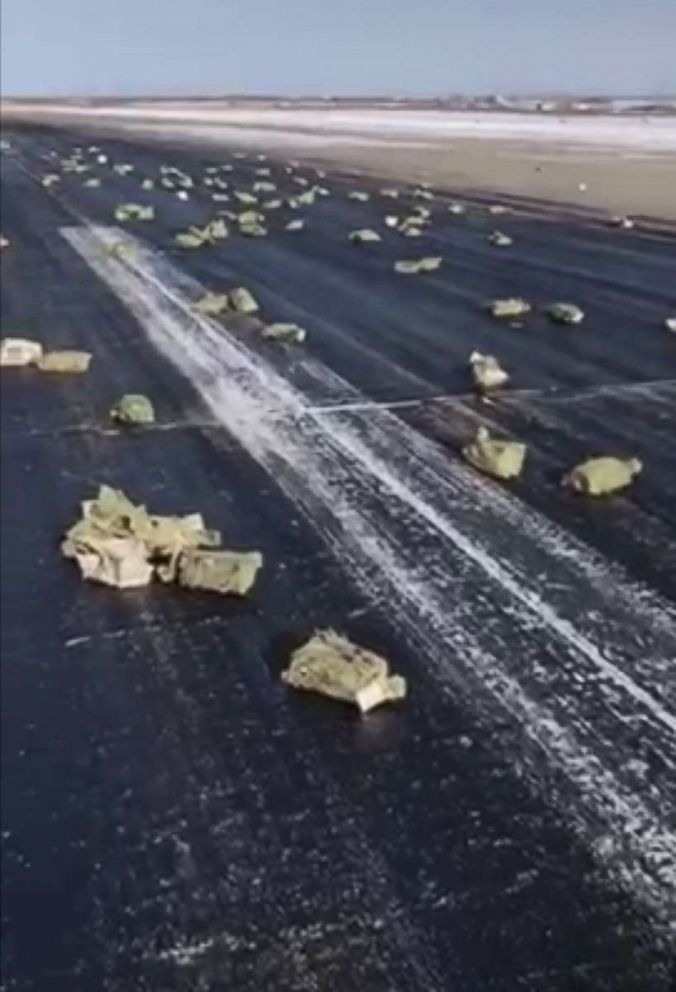 The company said that all of the bars have been recovered, according to local media.