New York -- The images appear to show a snow-covered river. The reality is that stretches of one of India's most sacred rivers, the Yamuna, are covered with toxic foam caused by industrial waste.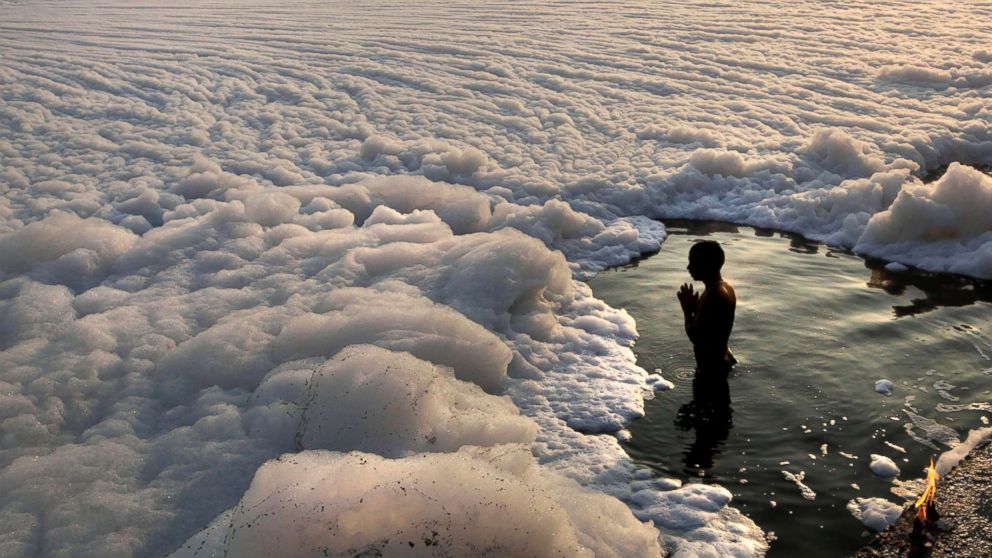 The Yamuna, along with India's holiest river, the Ganges, are considered among the most polluted in the world. Activist Brij Khandelwal once described the Yamuna as "ecologically dead." Sewage from Delhi and other cities, chemical waste from manufacturing plants and pesticide runoff are all part of the problem.
Himanshu Thakkar, an engineer who coordinates the South Asian Network on Dams, Rivers and People, told the Guardian, "There are already 1.5 billion liters of untreated sewage entering the river each day and 500 liters of industrial waste."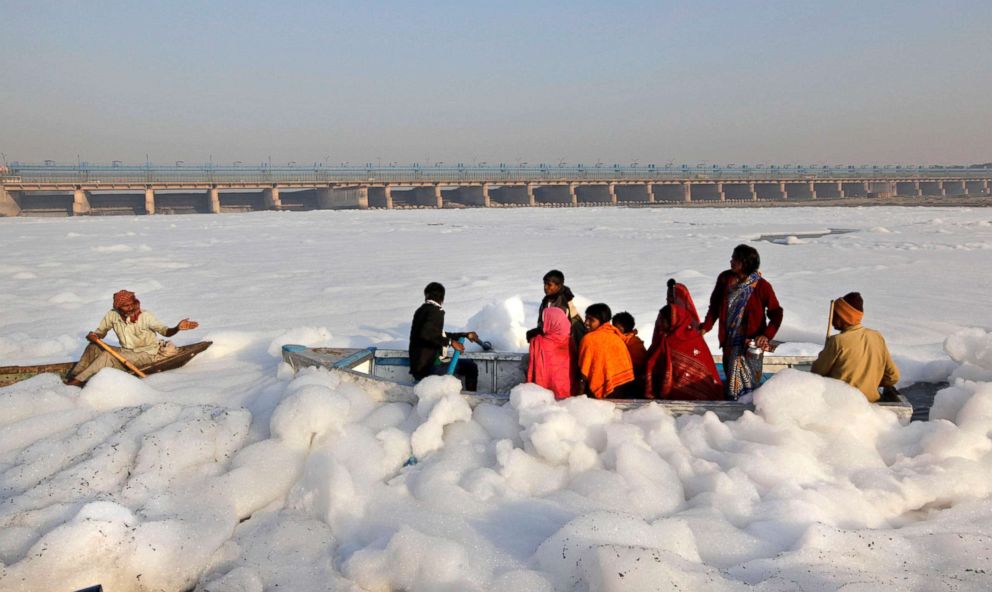 Holy rivers are meant to be purifying. Indians perform religious ceremonies, bathe and drink from the 855-mile Yamuna. The river provides three quarters of Delhi's water needs, posing a serious health threat to its 12 million residents and many other Indians who depend on it, according to The Associated Press.