— -- Hedwig, is that you?
A traffic surveillance camera in Quebec recently caught rare footage of a snowy owl soaring over a snow-covered highway, according to Quebec's Transport Minister Robert Poëti.
The "majestic visitor" flew over Highway 40 in the West Island of Montreal, Poëti wrote on a Facebook post that included four stills of the owl. The post had over 15,000 likes and oveer 18,000 shares as of this morning.
The bird is the same type of owl as Hedwig, the beloved pet of J.K. Rowling's Harry Potter.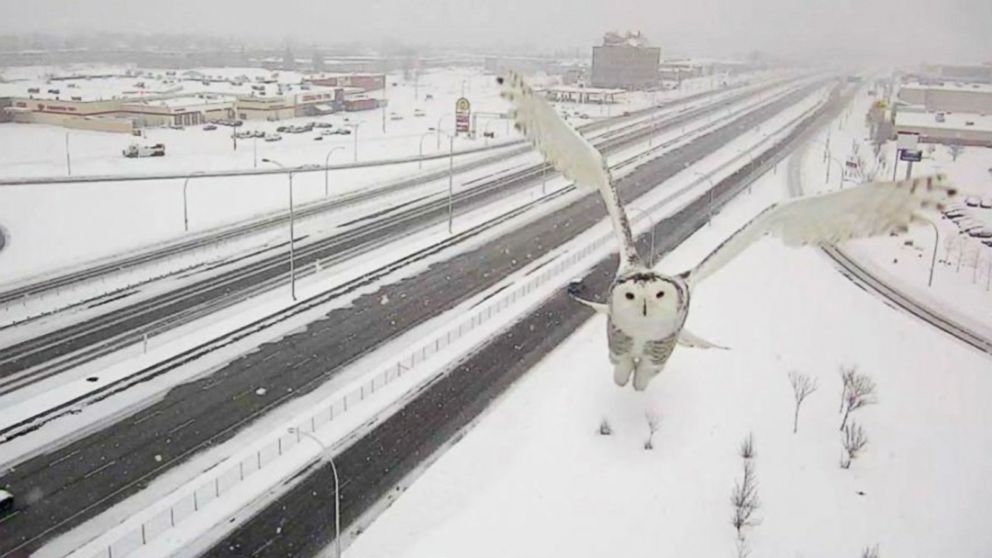 These large owls are "quite mysterious," according to Montana's Owl Research Institute.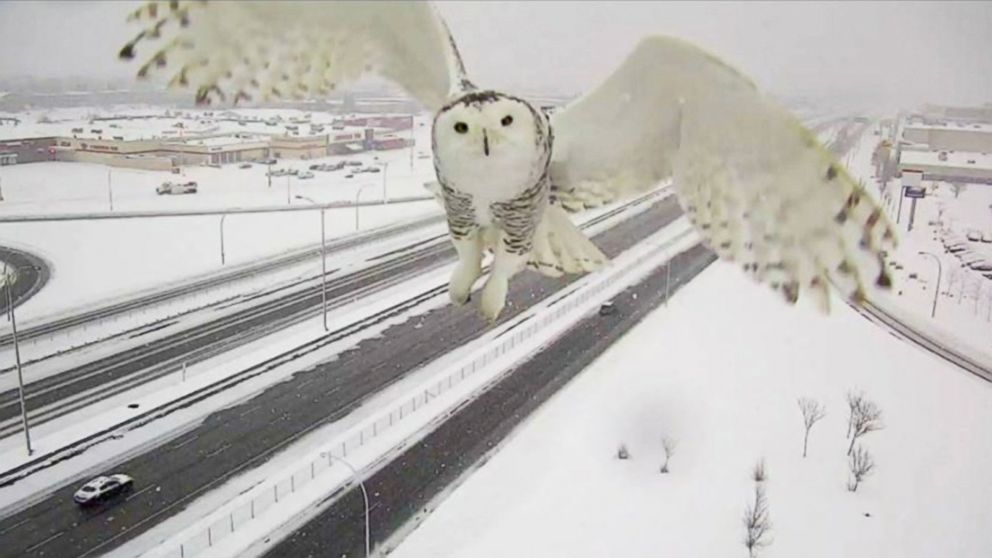 Snow owls are nomadic, and even the scientists who study them "never know where they'll be seen next!" the Owl Research Institute wrote. "Consider yourself lucky if you spot one though, because these owls tend to inhabit places where humans don't live."