Mediterranean beaches, ancient cities and 15th-century castles have encouraged millions of tourists to explore Turkey. With two of the Seven Wonders of the Ancient World, the nation that borders the Black Sea and the Mediterranean and is a bridge between Europe and Asia has long been a top destination for those seeking to see the world's most beautiful and important historic sites.
Nearly 95,000 Americans visited Turkey last year, according to the Turkish Ministry of Culture and Tourism. But recent terror attacks and a July coup attempt have caused many travelers to reconsider plans. The U.S. State Department has issued several warnings for Americans thinking about visiting Turkey.
The latest tourism statistics show Americans are heeding the warning. From January through September of this year, only 37,730 Americans have gone to Turkey, down 60 percent from that same time period in 2015, Ministry data shows.
It's not just Americans. The number of tourists worldwide to Turkey in September was approximately 2.8 million, a 32 percent decrease compared to the same month of the previous year. Between January and September of 2016, tourism decreased by nearly 32 percent compared to the same period in 2015.
Here's what you need to know if you're considering a trip to Turkey, according to the State Department.
Foreign and U.S. Tourists Have Been Targeted by Terrorist Organizations in Turkey
In June, three suicide bombers killed at least 41 people at Istanbul's Ataturk airport. Turkish officials claimed that ISIS was behind the deadly attack.
Other attacks, many in Istanbul and Ankara, have also targeted public places like town squares or transportation. In March, two Americans were killed after a suicide bomber attacked a popular street lined with shops, restaurants and foreign consulates in Istanbul.
"Additional attacks in Turkey at major events, tourist sites, restaurants, commercial centers, places of worship, and transportation hubs, including aviation services, metros, buses, bridges, bus terminals and sea transport, could occur," the State Department warned. "Extremists have also threatened to kidnap and assassinate Westerners and U.S. citizens."
The Southeastern Region is Especially Dangerous
The State Department urges U.S. citizens to avoid travel to southeastern Turkey altogether. Turkey's southern edge borders Syria, where a civil war has killed half a million people in the past five years. ISIS strongholds in Syria, along with fighting between the Syrian government and rebel groups, continue to threaten stability along the Turkish border.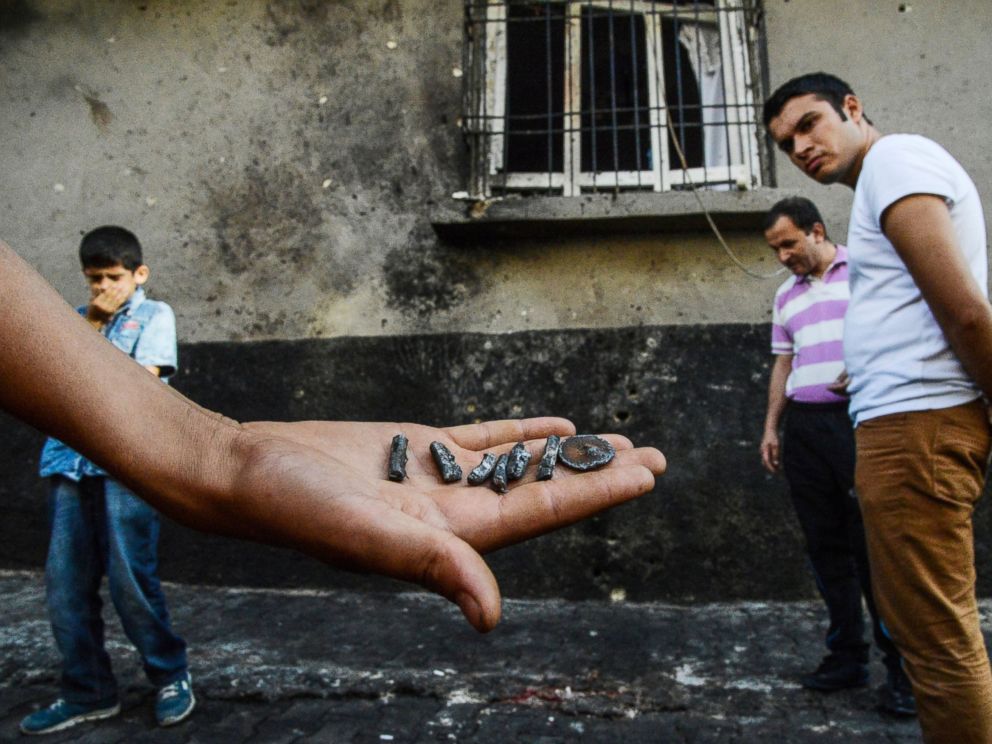 "Due to recent acts of violence, such as the August 20 suicide bombing in Gaziantep, the September 12 bombing in Van, and the potential for reprisal attacks due to continued Turkish military activity in Syria, U.S. citizens are urged to defer travel to large, urban centers near the Turkish/Syrian border," the State Department said.
The Turkish government closed its border with Syria in February.
Family Members of U.S. Consulate Employees Ordered to Leave Turkey
On Friday, the State Department ordered the departure of family members of employees who work for the U.S. Consulate General in Istanbul.
"The Department of State made this decision based on security information indicating extremist groups are continuing aggressive efforts to attack U.S. citizens in areas of Istanbul where they reside or frequent," the department said. "The Consulate General remains open and fully staffed."
While this order applies only to the U.S. Consulate General in Istanbul, it shows the level of concern the State Department has for its own employees.
'Carefully Consider the Risks'
The U.S. has not banned travel to Turkey, but it's certainly not encouraging it. The State Department asks U.S. citizens to "carefully consider the risks of travel to and throughout the country" due to the increased threats from terrorist groups in the country.
If an American does decide to visit Turkey, the State Department says, "U.S. citizens are reminded to review personal security plans, monitor local news for breaking events, and remain vigilant at all times."