— -- Five alleged terrorists were killed in a shootout with police in Spain's Catalonia region early Friday following deadly attacks there that killed at least 14 people and injured more than 100 others, according to Spanish authorities.
Among the victims who died is an American citizen, the U.S. Department of State said Friday. Jared Tucker died in the attack in Barcelona, his family confirmed.
Spanish officials announced Friday evening that they have identified the nationalities of seven more victims from the attacks. In the Barcelona attack, one Italian victim, one Portuguese victim, and four Spaniards -- one with dual Argentinian citizenship -- were killed, officials in Spain said. In Cambrils, one Spaniard was killed, Catalan Emergency Services said.
The Italian Foreign Ministry has also named three Italians among the victims of the Barcelona attack. The Prime Minister tweeted on Friday about the two who lived in Italy, and the Foreign Minister has called their families. The victims were: Bruno Gulotta, 35 years old from Legnano; Luca Russo, 25 years old from Bassano del Grappa; and Carmen Lopardo, an Italian-Argentinian. It is unclear where Loprado resided.
All five of the people who were killed in Cambrils overnight have been identified, police said, but they would not confirmed if the alleged driver of the van used in the Barcelona attack was among those killed in Cambrils.
Barcelona terror attack in pictures
A police officer patrols on the spot where five terrorists were shot by police, Aug. 18, 2017, in Cambrils, Spain.
Alex Caparros/Getty Images
Catalan police said the alleged terrorists, who wore fake suicide vests and were armed with knives, were killed in the coastal town of Cambrils early Friday after striking pedestrians and police there with an Audi A3. Four people, including a police officer, were injured in the vehicle-ramming attack and one civilian, a woman, was killed, according to Catalonia's emergency services.
Another 13 people were killed in Barcelona on Thursday when a white van mowed down a crowd of pedestrians along the city's famous La Rambla boulevard, a popular tourist destination that was packed with people at the time. At least 100 others were injured, according to police.
As of Saturday, a total of 53 victims from the attacks in Barcelona and Cambrils remain hospitalized, including 13 in critical condition and 22 in serious condition, according to Catalonia's Civil Protection Office.
At a press conference Saturday, Interior Minister Juan Ignacio Zoido said that the terrorism level threat will remain at 4 in Spain. He added that the main terror cell has been dismantled, and that he is confident about the rest of the investigation.
Catalan police official Josep Lluis Trapero said at a press conference Friday that investigators still have not conclusively identified the driver, who was at large after fleeing on foot. But one of the five alleged terrorists killed in Cambrils could potentially be the driver in Barcelona, Trapero added.
Catalan police released a notice on Friday saying they are searching for four individuals in connection to the attacks in Barcelona and Cambrils. The wanted individuals were identified as 24-year-old Moroccan citizen Mohamed Hychami; 22-year-old Moroccan Younes Abouyaaqoub; 18-year-old Moroccan Said Aalla; and 17-year-old Moussa Oukabir, who was born in Spain but is a Moroccan citizen.
Abouyacoub's identification was found inside Barcelona attack van, according to Spanish National Police, who said it could have been left by mistake, or a tactical signature.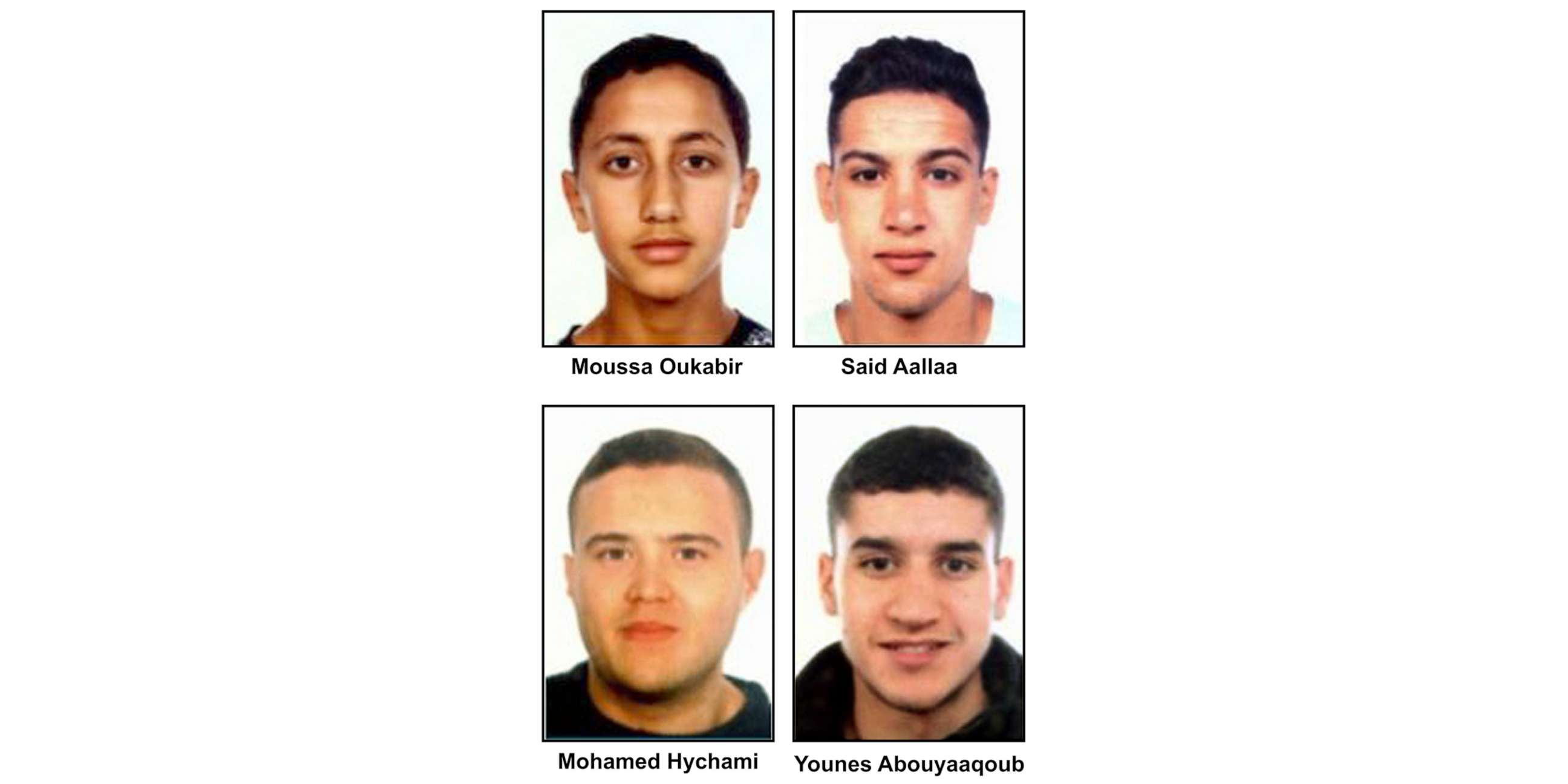 Catalan police believe the incident in Cambrils is related to Thursday's vehicle attack in Barcelona as well as Wednesday's huge explosion at a house in Alcanar, where a terror cell allegedly planned their attacks.
The blast, which killed one person, injured others and caused part of the house to collapse, was initially dismissed by authorities as a gas explosion. Now, after the deadly incidents in Barcelona and Cambrils, police are looking again at the Alcanar explosion.
"We work on the hypothesis that the terrorists killed in Cambrils would be related to the events in Barcelona and Alcanar," Catalan police said.
The terror cell appears to be composed of about a dozen young men, a number of whom are of Spanish and Moroccan descent, according to law enforcement officials briefed on the investigation. The cell members would include the five men killed in Cambrils, the four others who were detained and potentially those killed in the house explosion, the officials said.
The FBI is sending a team of agents to Spain following the confirmed death of an American citizen.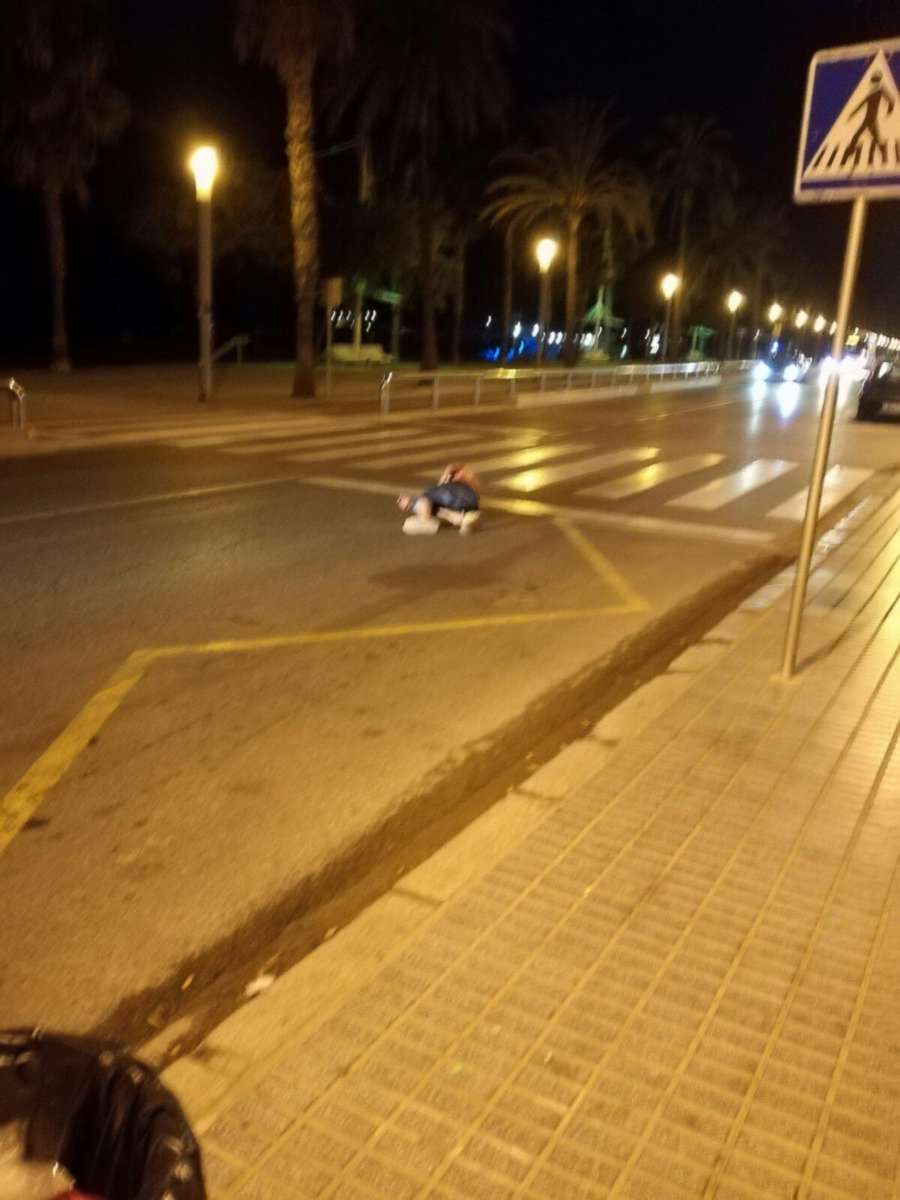 Catalonia Interior Minister Joaquin Forn said at a press conference Thursday night that authorities are still working to identify those who died in the Barcelona attack, and the number of dead and injured could rise.
Forn declared three days of national mourning and said a moment of silence will be held on Friday at Barcelona's Catalonia Square where the deadly attack unfolded.
Those injured and killed in the Barcelona and Cambrils attacks represented at least 34 different nationalities, according to a preliminary assessment by Catalan police.
Australian Foreign Minister Julie Bishop said at a press conference Friday that four Australians were injured. Meanwhile, Belgian Deputy Prime Minister and Foreign Affairs Minister Didier Reynders said one Belgian national was killed.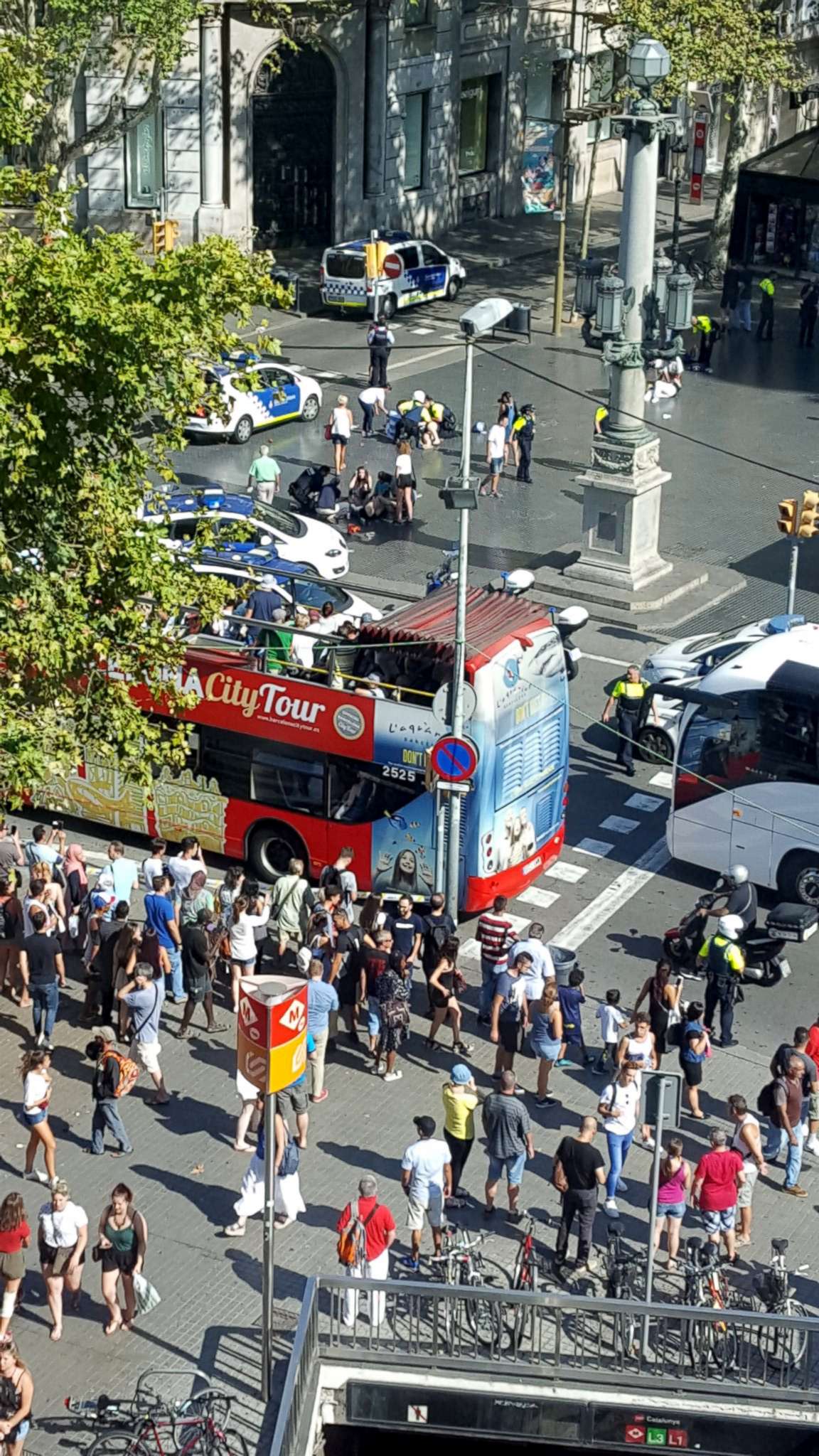 A spokesperson for Tucker's family said in a statement Friday, "At present Jared's wife Heidi is not issuing a statement and will issue a formal statement tomorrow. For now, she asks that the community and media hold their family up in prayer and asks for the privacy during this difficult time."
Earlier Friday, U.S. Secretary of State Rex Tillerson confirmed that the Department of State had "received word and confirmed the death of one American citizen in the terrorist attack in Spain." U.S. officials are "still confirming the injuries and deaths of others," he added.
"Hate is not an American value," Tillerson told reporters.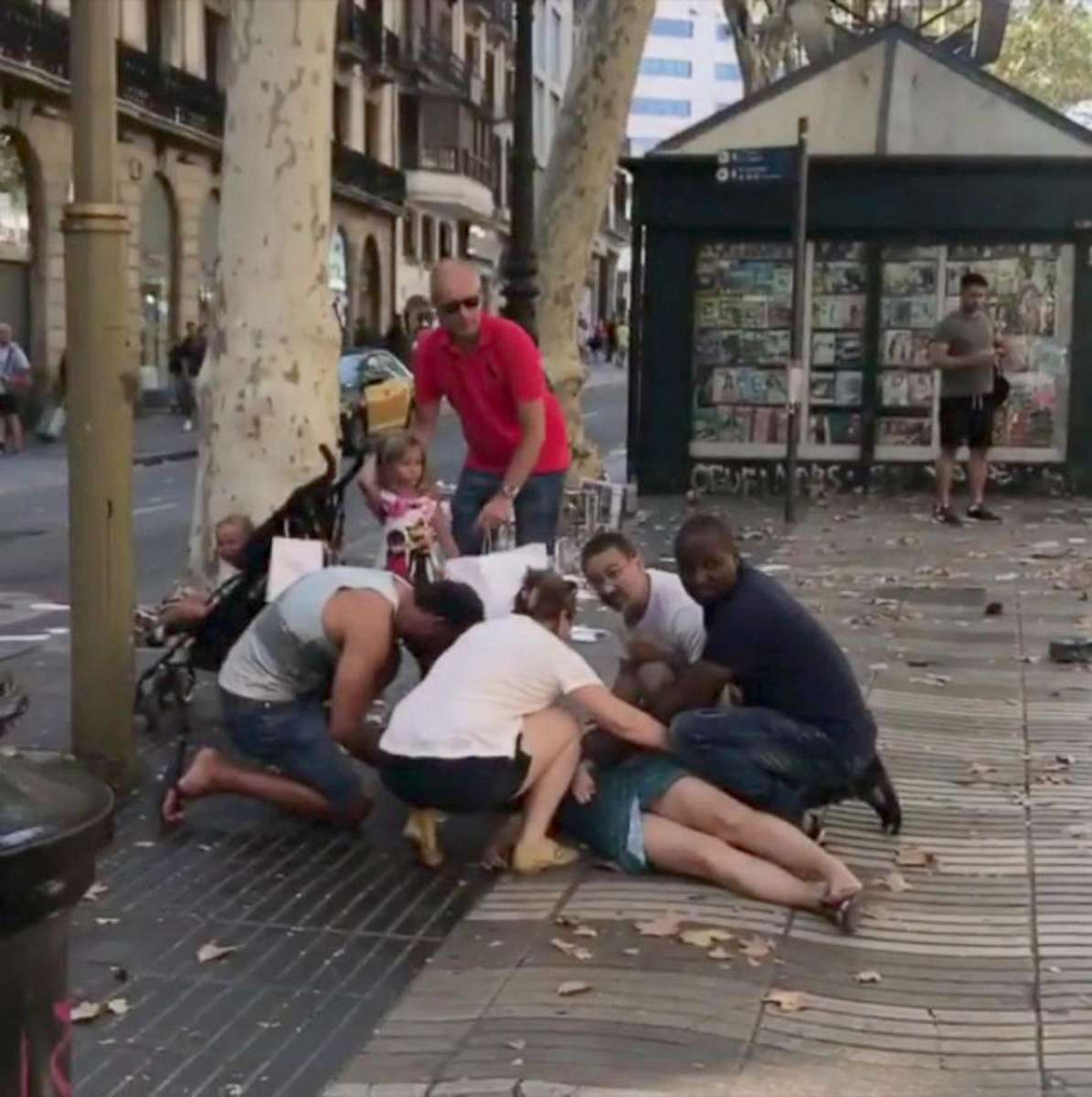 Tillerson didn't specify which attack the U.S. citizen was killed. However, a State Department official told ABC News the American was killed in Barcelona. The official also confirmed that that another American citizen was injured.
"The U.S. Consulate General in Barcelona continues to work with local authorities to identify and provide assistance to U.S. citizens affected by the terrorist attacks in Las Ramblas and Cambril. At this time, we can confirm that one U.S. citizen was killed," the official said in a statement Friday. "We also can confirm that another U.S. citizen sustained a minor injury. Spanish authorities report that there are still several casualties who are not yet identified. Out of respect for the families' privacy in their time of grief, we have no further comment."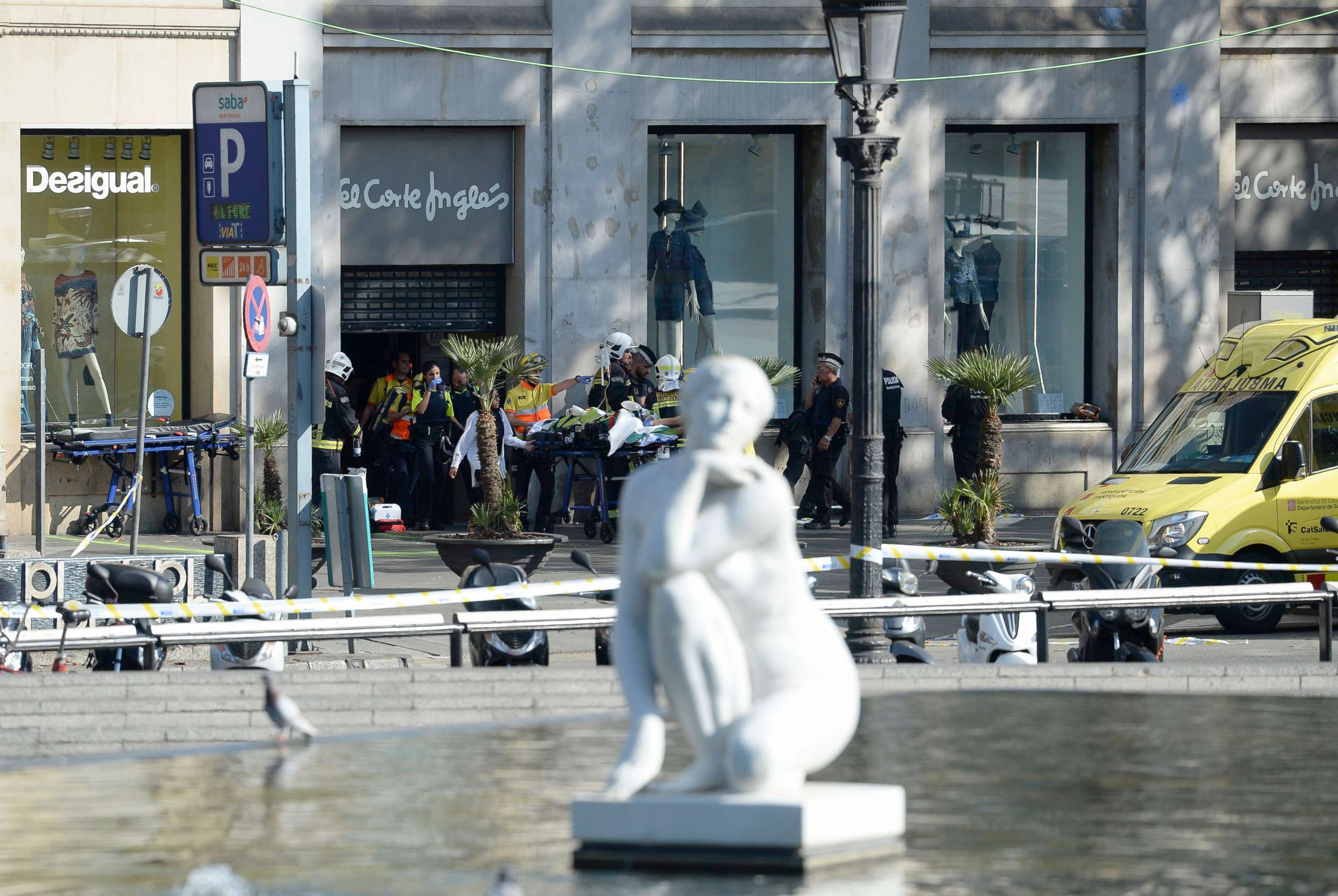 Catalan police have said there is no proof that the van driver in Barcelona was armed, but they described the incident as a terror attack that attempted to kill as many people as possible.
In a separate incident Thursday, police said a driver attempting to get past a Barcelona checkpoint struck an officer and another individual. One person died and the officer suffered a broken leg.
The man driving the car died of a knife wound. There is still no evidence that this incident is connected to the attack on La Rambla boulevard, police said.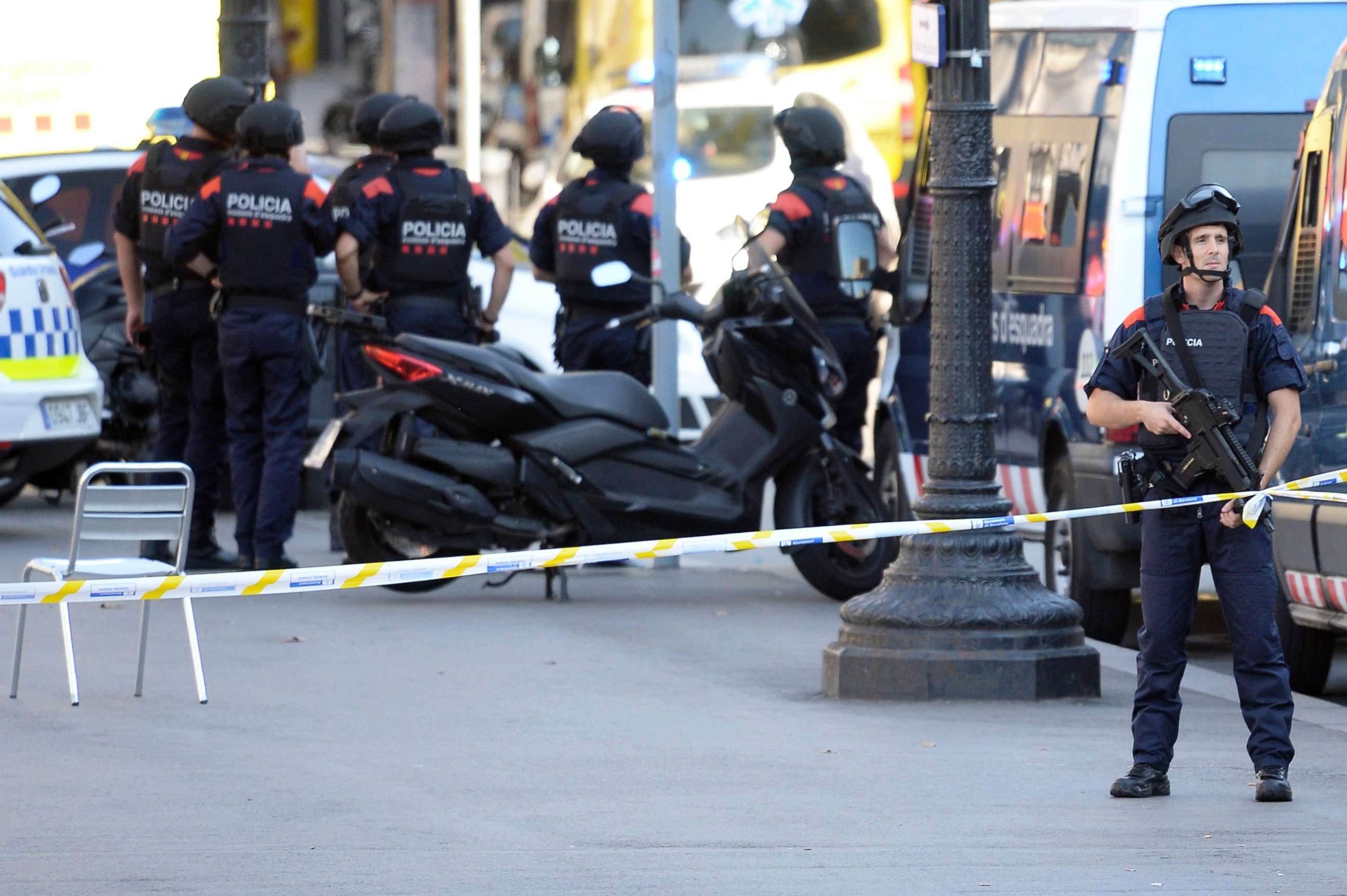 Spanish authorities told ABC News the white van used in the Barcelona attack was rented in the name of 28-year-old Driss Oukabir, who was taken into custody within hours of the incident. However, Oukabir claimed his license was stolen.
Multiple Spanish law enforcement sources told ABC News that Driss has since been released, and the investigation is now focused on his younger brother as the possible driver.
ISIS claimed responsibility for the vehicle-ramming attack in Barcelona through its Amaq News Agency, according to the SITE Intelligence Group.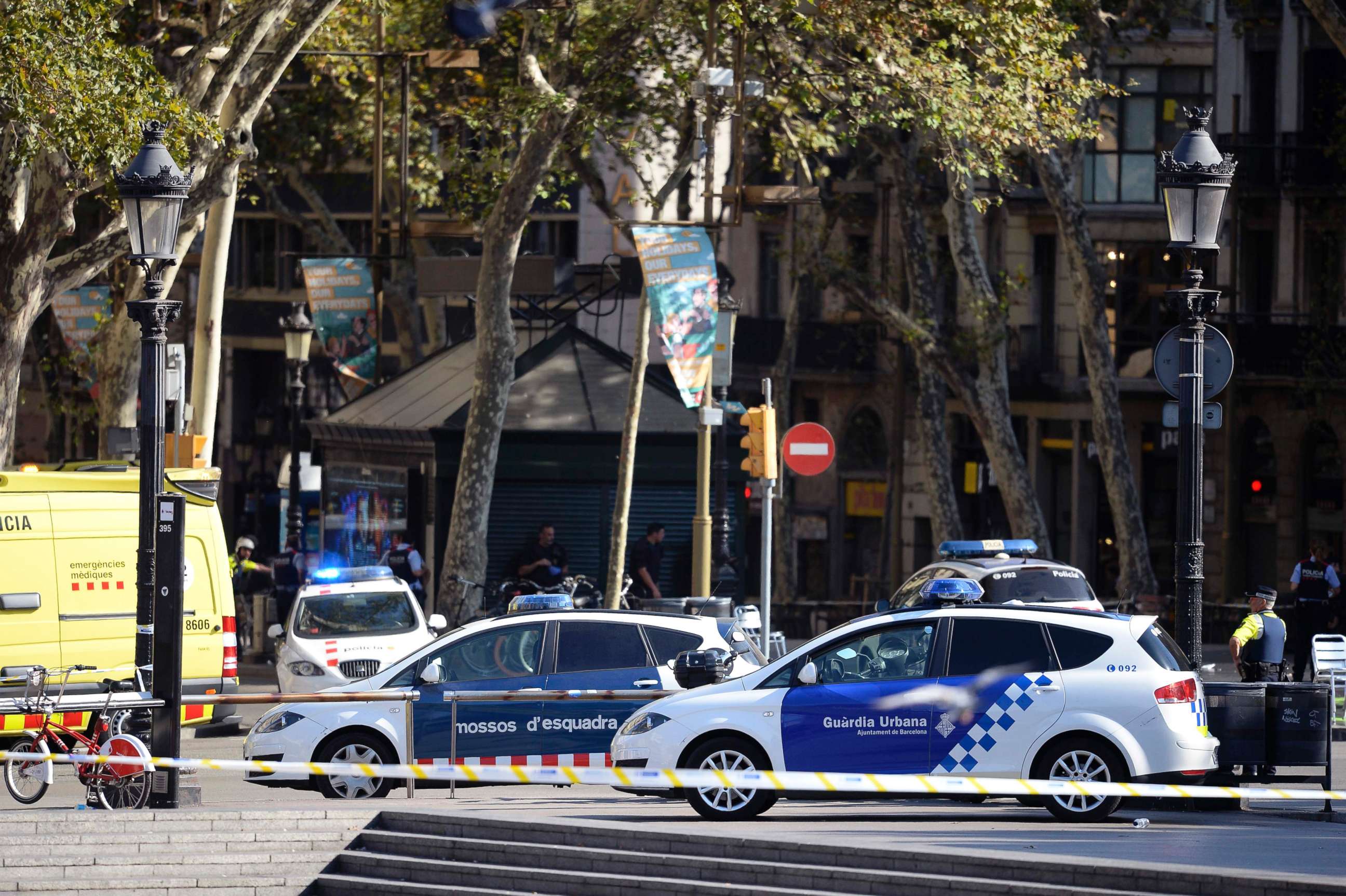 Spanish Prime Minister Mariano Rajoy on Thursday expressed solidarity with the victims and their families, describing the attack in Barcelona as "jihadist terrorism."
Those responsible for the rampage will be brought to justice, he said, stressing that the response to the terrorism must be global.
Rajoy said Barcelona residents are suffering "the same pain and the same uncertainty" as their neighbors in Madrid, Paris, Nice, Brussels and London, referencing other European cities that have also been subject to deadly terror attacks.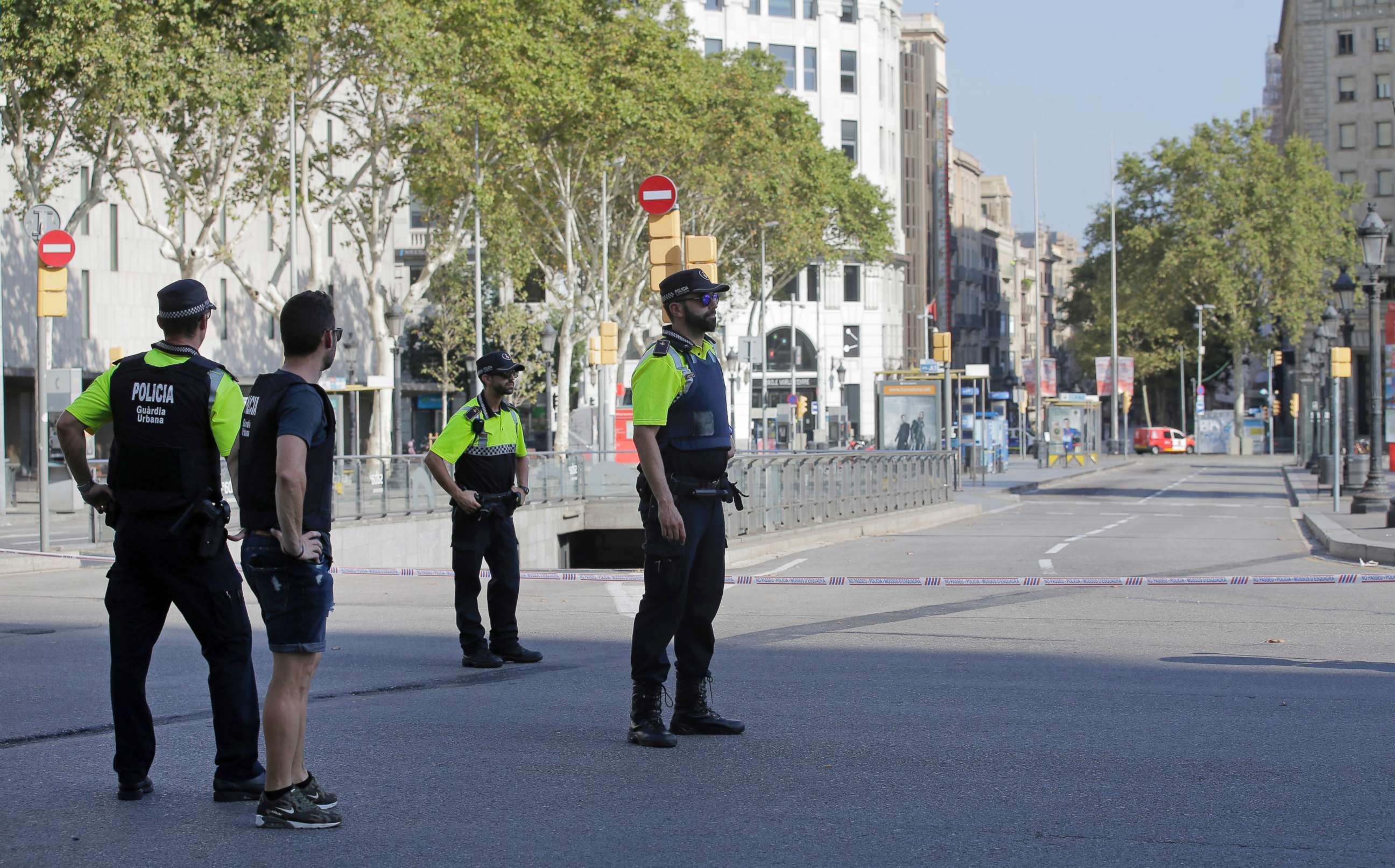 ABC News' Lucien Bruggeman, Erin Dooley, Carolyn Durand, Rachel Katz, Kirit Radia and Darren Reynolds contributed to this report.