— -- President Donald Trump was moved to order a strike on a Syrian government air base after seeing harrowing images and intelligence on the chemical attack in the country last Tuesday, according to the White House.
The administration announced last Thursday night that two U.S. destroyers in the eastern Mediterranean bombarded a Syrian air base with 59 Tomahawk missiles -- a response to the use of chemical weapons believed to have come from the Syrian government that killed 86 civilians in the city Khan Shaykhun, including women and children.
Trump's order to send the barrage of U.S. missiles marked a significant shift from his administration's previous positions on Syria.
What changed Trump's mind over the 72-hour period?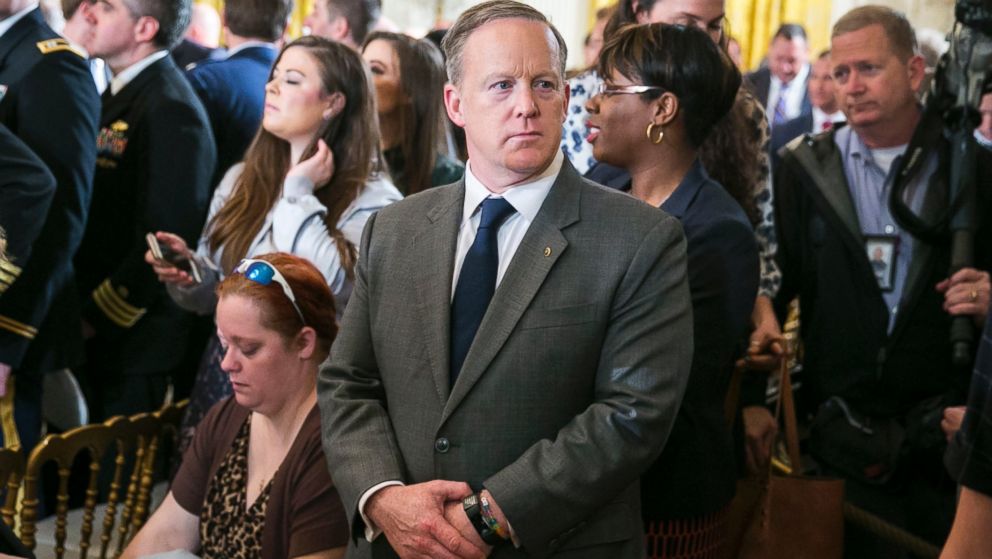 "Disturbing and tragic" images and intelligence from the attack that were "moving to him," White House press secretary Sean Spicer told reporters last week.
During Trump's daily intelligence briefing on Tuesday, he "began to ask a series of questions, began to get additional updates and assessment as far as what happened, why it happened, and then obviously options that were available," Spicer said.
From a conversation he had with the president shortly after the briefing, Spicer said that Trump appeared "very moved and found the event extremely tragic."
"I think, from the get-go, it was very, very disturbing and tragic and moving to him," he said.
Spicer would not say what was contained in the intelligence briefing.
"I think the president's comments that he made in the Rose Garden with King Abdullah pretty much speak for themselves, with respect to the disgust that he had for the imagery that he was seeing and the assessments that his team was providing with respect to the innocent lives, especially the children and babies, that have been killed," he said.
Trump characterized the attack as "horrific" and pointed out that it was "against innocent people, including women, small children and even beautiful little babies."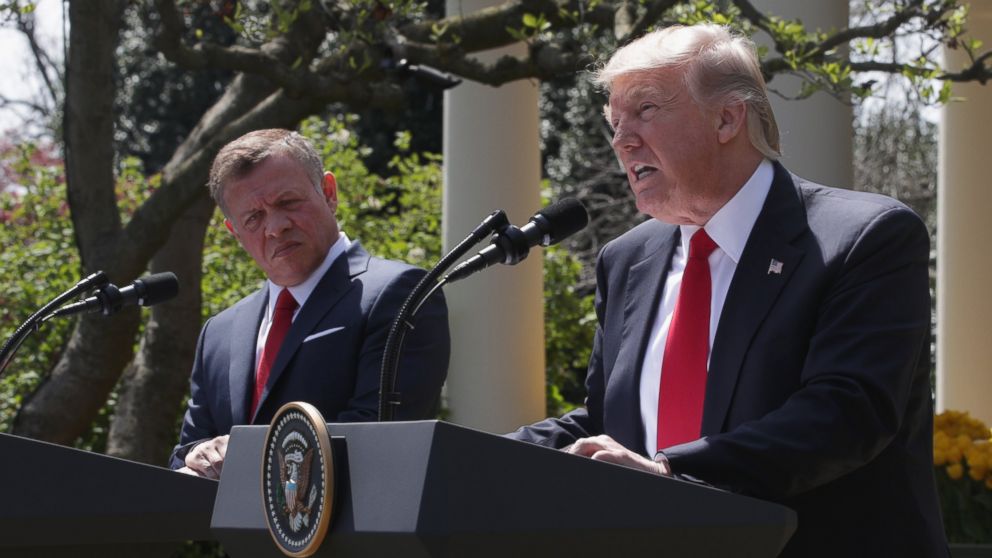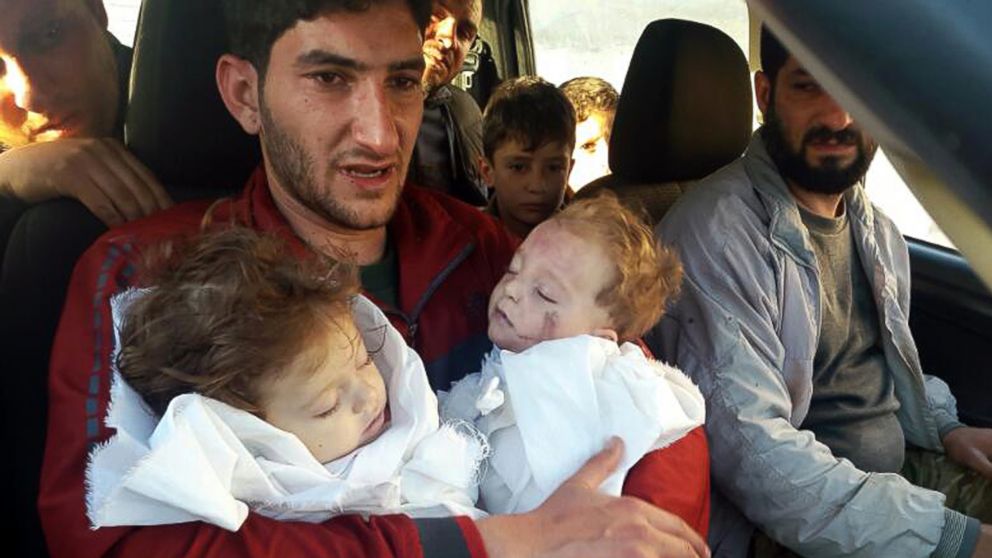 "Their deaths was an affront to humanity," Trump said. "These heinous actions by the Assad regime cannot be tolerated."
The specific images that the president reviewed while formulating the U.S.'s response to the illegal use of chemical weapons are not known.
However, evidence U.S. ambassador to the United Nations, Nikki Haley, showed to the U.N. Security Council on Wednesday provides some clues: photos of two Syrian children killed in the chemical attack, which used the internationally banned nerved agent sarin gas, according to U.S. and Turkish officials.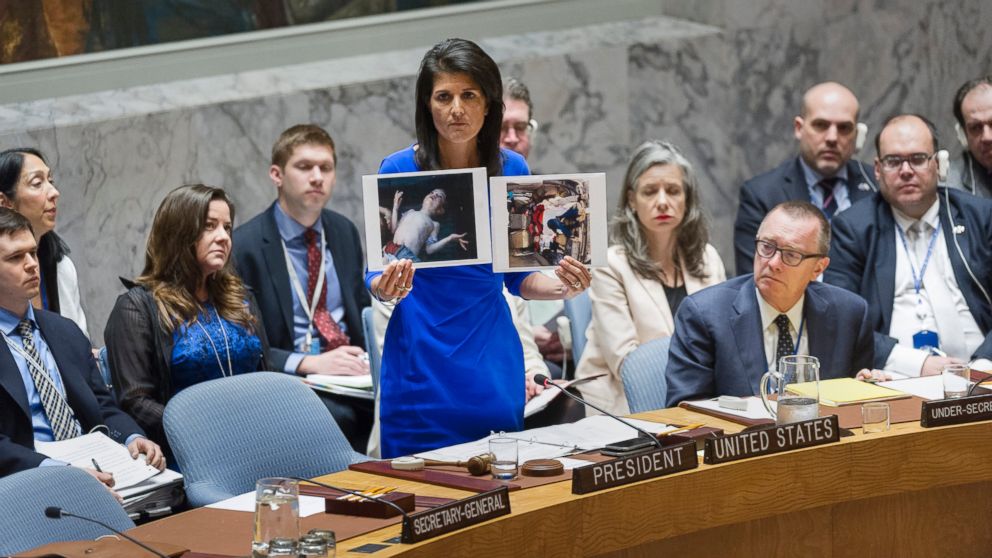 Syria has been locked in a civil war since 2011. Hundreds of thousands are estimated to have been killed in the conflict.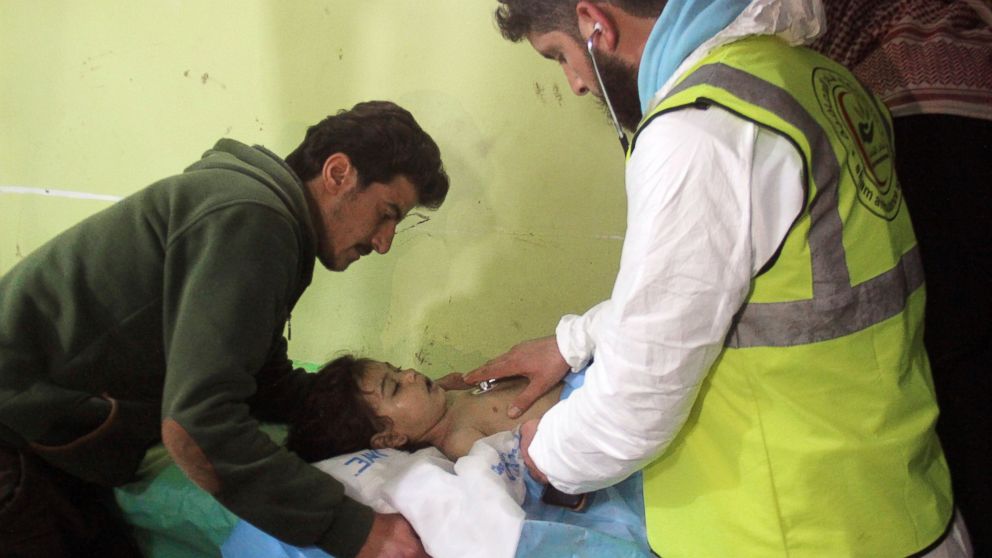 As recently as one week ago, the White House did not express concern about Syria's leader, Bashar al-Assad -- a departure from the Obama Administration's stance that Assad would need to leave power in order for peace to be brought to the country.
"With respect to Assad, there is a political reality that we have to accept," Spicer said last Friday. "We lost a lot of opportunity in the last administration with respect to Assad."
He continued, "The United States has profound priorities in Syria and Iraq, and we made it clear that counterterrorism, particularly the defeat of ISIS, is foremost among those priorities."
That position, of course, changed when U.S. cruise missiles destroyed an airbase controlled by Assad's forces -- the airbase that the administration believes originated the chemical attack.