After Trump tweets, US to announce plans to cancel aid to Pakistan
The move comes after Trump tweeted criticism of the troubled ally.
— -- The Trump administration will announce plans to "cancel" security assistance to Pakistan, a congressional source confirms to ABC News after State Department officials called Capitol Hill Wednesday morning to inform members of Congress.
The move comes as President Trump has ramped up his criticism of the unsteady American ally in tweets that blasted the country for giving the U.S. "nothing but lies & deceit."
Pakistan is a key partner in the fight against terrorism, but the U.S. has also accused it of supporting terror groups like the Haqqani Network, an independent division of the Taliban responsible for multiple attacks in neighboring Afghanistan.
The State Department declined to comment, as did White House spokesperson Sarah Huckabee Sanders during her briefing Wednesday, saying, "We'll continue to keep you posted as those decisions are finalized."
In a tweet Monday, Trump accused Pakistan of taking "more than 33 billion dollars in aid over the last 15 years" and in return providing "safe haven to the terrorists we hunt in Afghanistan, with little help."
"No more!" he vowed.
The comments stirred angry reaction from Pakistan, where protesters burned Trump's image and American flags. The Prime Minister's office issued a long statement condemning Trump's "completely incomprehensible" statement that "contradicted facts manifestly, struck with great insensitivity at the trust between two nations built over generations, and negated the decades of sacrifices made by the Pakistani nation."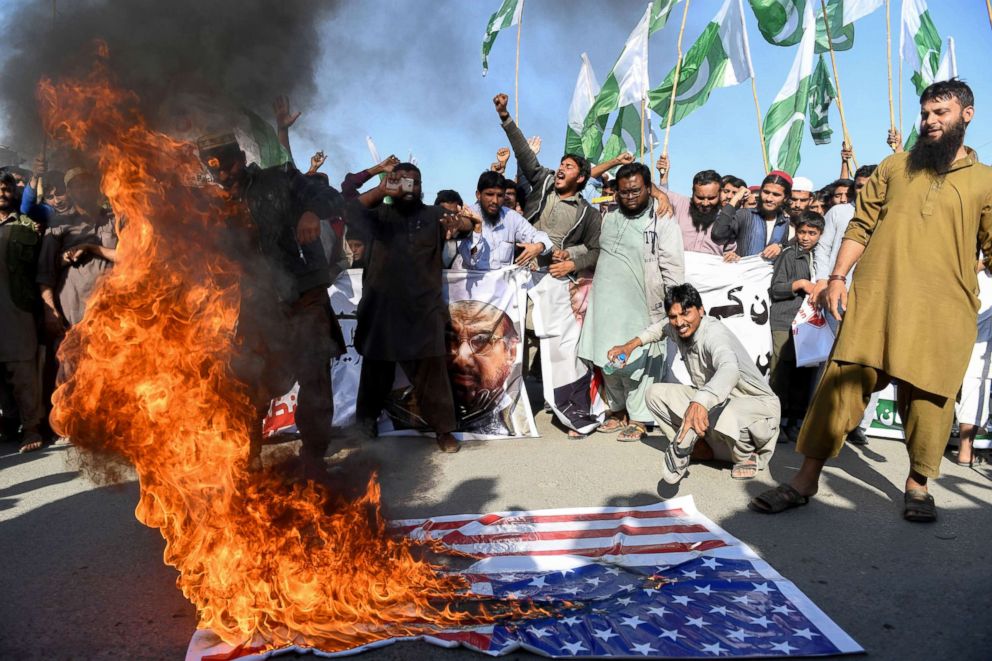 The statement went on to defend Pakistan's record on terrorism, but did not preview any changes in the U.S.-Pakistani relationship: "Despite all unwarranted allegations, Pakistan cannot act in haste and will remain committed to playing a constructive role towards an Afghan-led and Afghan-owned peace process."
The State Department did not specify to Congress what kind of security assistance was being "canceled," how much money it would be, and whether it was temporary or permanent, except to say that, "This is what we're doing," according to the congressional source.
The move will include the $255 million the administration withheld from Pakistan at the end of August as part of the administration's new South Asia strategy, which called on Pakistan to do more to take out terrorists.
"We have been paying Pakistan billions and billions of dollars at the same time they are housing the very terrorists that we are fighting, but that will have to change, and that will change immediately," Trump said in a major address of the new strategy on August 21. "It is time for Pakistan to demonstrate its commitment to civilization, order, and to peace."
That $255 million in funds, called foreign military financing, was put on hold so that it did not expire with the new fiscal year, but would not be given to Pakistan either -- until the country started "delivering results," the State Department said at the time.
What's also unclear is how much more funding will now be withheld, if any. The State Department had told Congress the announcement would come Wednesday, but there was no word by the end of the day.
"The action they have taken to date is not insubstantial, but it's not complete. Pakistan must ultimately decide for itself the degree to which groups like the Taliban and Haqqani Network threaten its place in the international community," the State Department said August 31.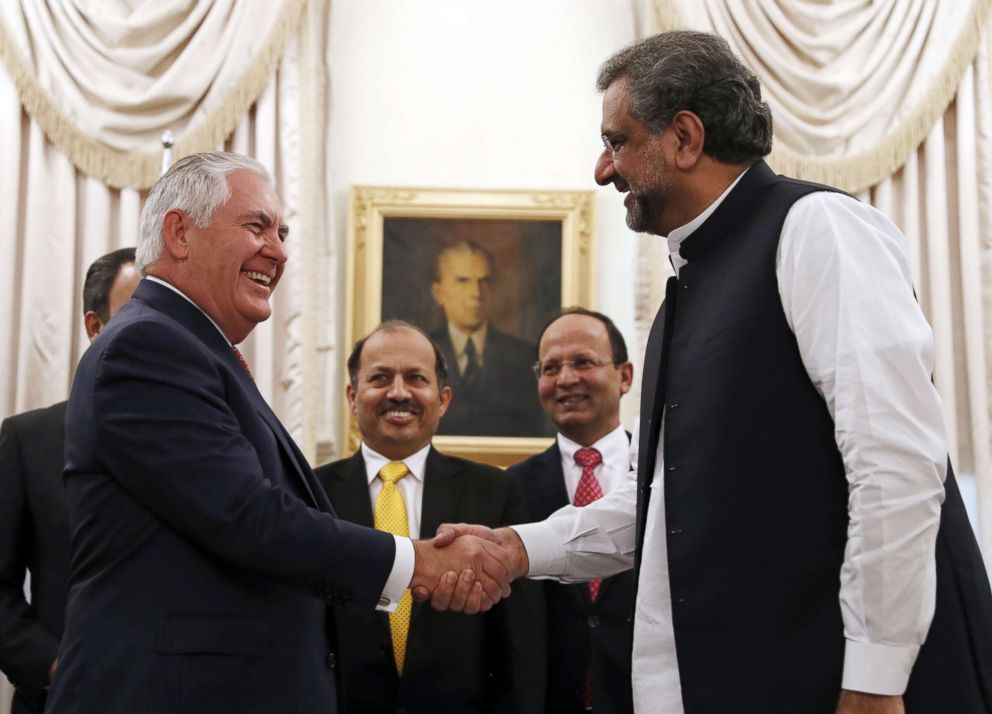 Since then, relations seemed to improve. In the fall, both Tillerson and Defense Secretary James Mattis had trips to the country regarded as improvements. Even Trump's criticism softened, with him striking a more conciliatory tone in an October 13 tweet.
"Starting to develop a much better relationship with Pakistan and its leaders. I want to thank them for their cooperation on many fronts," he wrote after Pakistani security forces helped secure the release of American Caitlan Coleman, her Canadian husband Joshua Boyle, and their three children from Taliban captivity.
It's unclear what specifically changed the president's mind this week, but Trump has a history of bashing Pakistan and blaming it for "sheltering" Osama bin Laden -- a charge Pakistan has long denied.
"When will Pakistan apologize to us for providing safe sanctuary to Osama Bin Laden for 6 years?! Some 'ally,'" he tweeted on July 5, 2012.