The strongest storm on Earth in 2018 barreled through the northern Philippines before dawn on Saturday, bringing with it ferocious winds and torrential rain.
Typhoon Mangkhut, known locally as Ompong, made landfall in Cagayan province on northeast Luzon island at 1:40 a.m. local time, according to the country's weather agency, the Philippine Atmospheric, Geophysical and Astronomical Services Administration. It's estimated that the tropical cyclone put at least five million people at risk.
Mangkhut, considered the strongest storm on the planet so far this year, was the 15th to hit the Philippines. The Joint Typhoon Warning Center U.S. Navy-U.S. Air Force command, located in Hawaii, had downgraded Mangkhut from a "super typhoon," when it had peak wind speeds of 180 mph, prior to landfall on the country's largest and most populous island.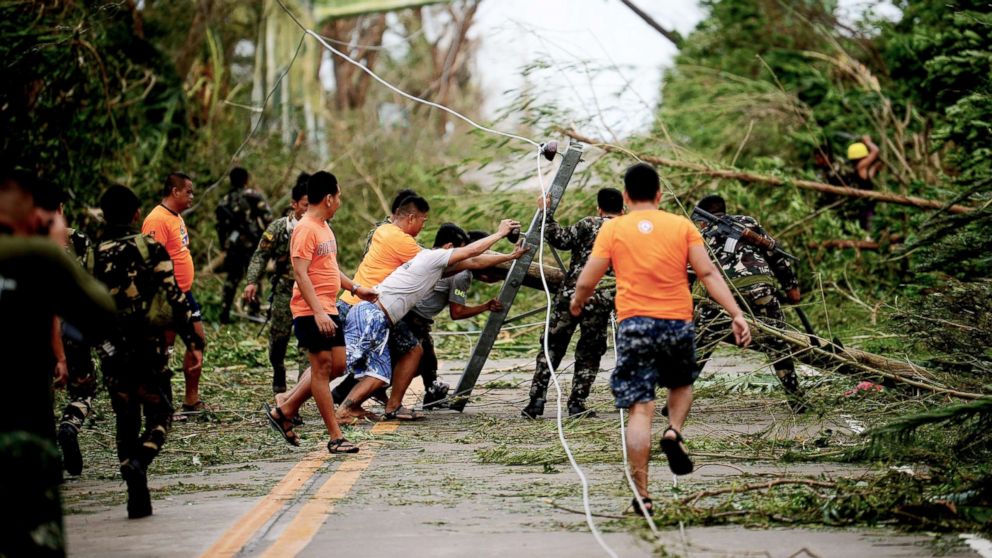 Mangkhut weakened slightly as it reached Luzon's mountainous coastline early Saturday morning; however, it was still packing winds equivalent to a Category 4 storm on the Saffir-Simpson hurricane wind scale.
Its tropical storm-force winds extended 550 miles across, according to the country's weather agency, making it nearly double the size of Florence, the hurricane-turned-tropical storm that made landfall over the southeastern United States on Friday.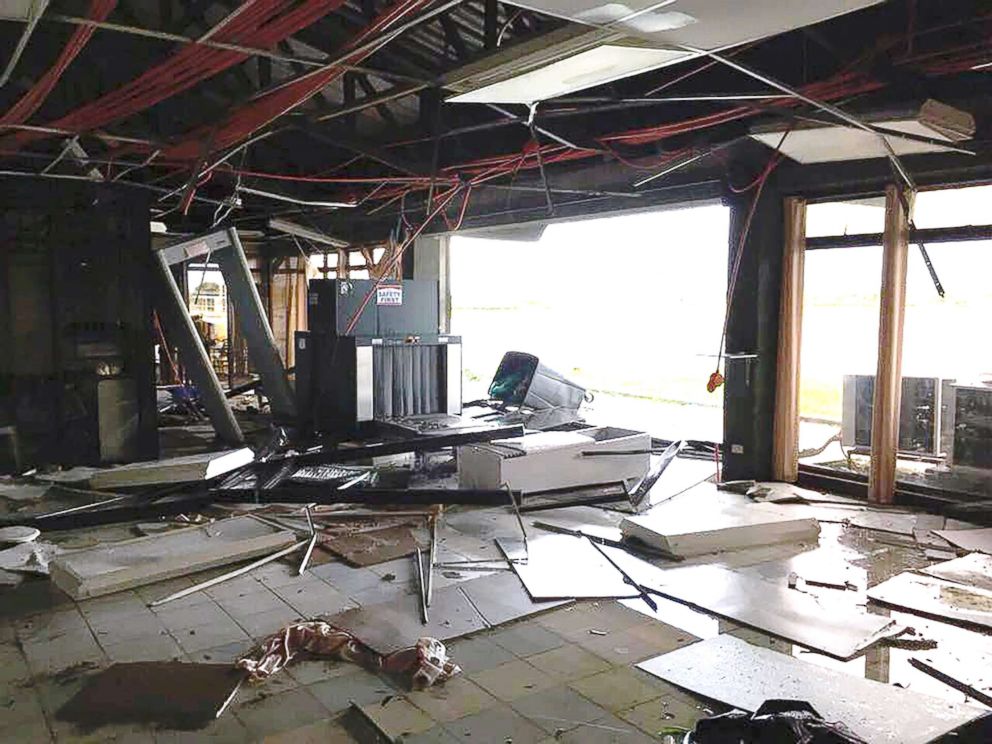 Mangkhut's high winds churned rough seas as it moved across Luzon, producing waves nearly 30 feet high, according to the Joint Typhoon Warning Center. The heavy rain triggered landslides that reportedly claimed the lives of several people in the area.
Francis Tolentino, an adviser to Philippine President Rodrigo Duterte, said at least 12 people died, mostly due to landslides, according to The Associated Press.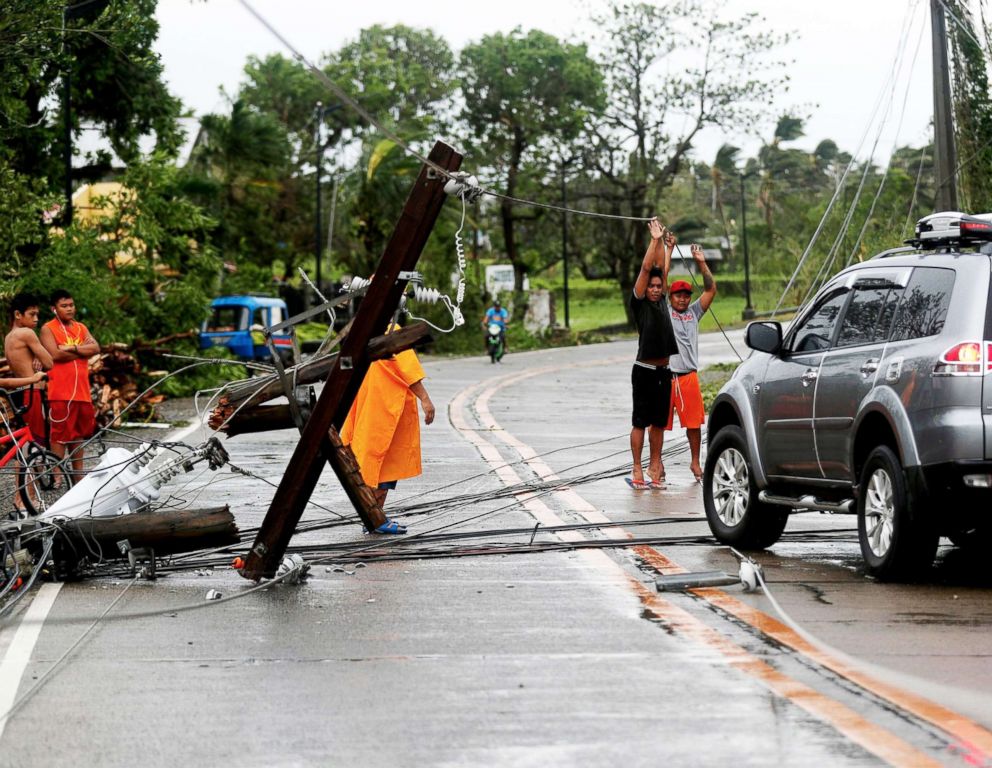 Images from hard-hit areas in Cagayan province show countless downed trees and toppled power lines, blown out buildings and debris strewn across roadways.
Global nonprofit Oxfam said it deployed teams of responders to the area to assess the damage and provide disaster relief.
"The situation is very bad," Oxfam's April Abello-Bulanadi said in a statement from Tuguegarao City. "The winds are howling and we can feel the destructive force of Ompong. The roof of the hotel where the response team convened has been blown away. We are on the third floor. The walls and ceiling are shaking. It has been raining nonstop."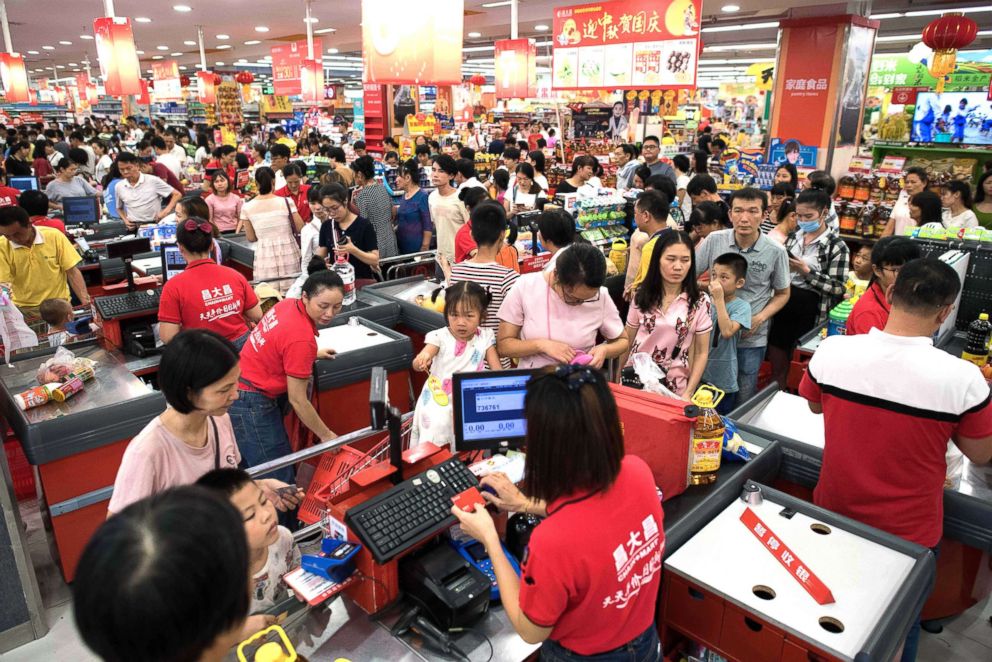 Mangkhut has been tracked northwestward at about 16 mph over the past six hours, according to the Joint Typhoon Warning Center.
The cyclone is forecast to make another landfall over southeastern China, just west of Hong Kong on Sunday, and will ultimately dissipate over the rugged terrain.
ABC News' Brittany Borer contributed to this report.