Ukraine Athlete Withdraws From Olympics Over Violence
Athletes won't be allowed to wear arm bands to honor victims in Kiev.
February 20, 2014, 8:01 AM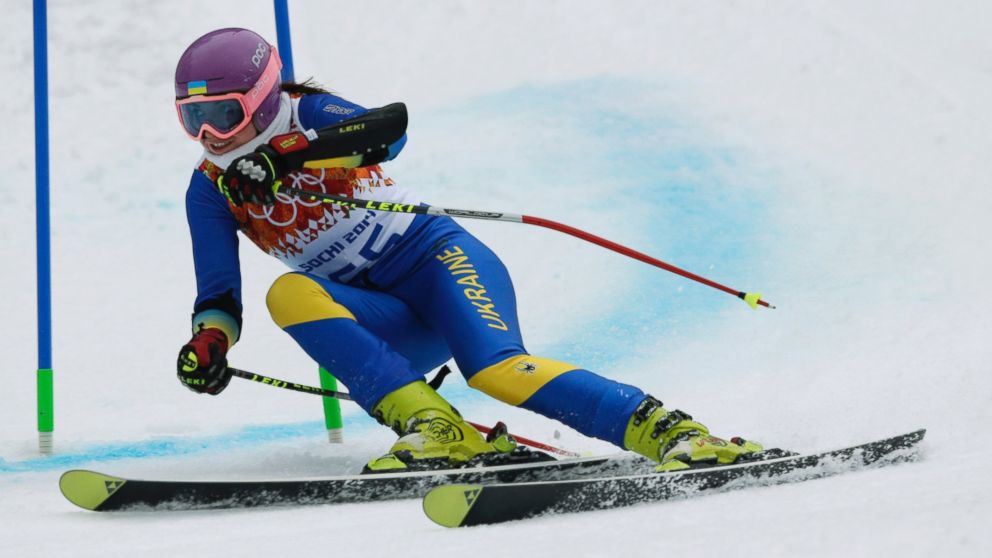 Feb. 20, 2014— -- At least one Ukrainian athlete is withdrawing from the Olympics in response to the violence in the country. More may follow later today, according to published reports.
Skier Bogdana Matsotska's decision to withdraw from further competition was confirmed by the International Olympic Committee. Her coach, Oleg Matsotskyy – who is also her father – said he and his daughter are "extremely angry at President Viktor Yanukovych."
Oleg Matsotskyy posted a message in Ukrainian on his Facebook page in which he assailed Yanukovych's latest actions.
"Instead of resolving the conflict through negotiations (which we had hoped he would when we left for Sochi), has drenched the last hopes of the nation in blood," the message read.
"In solidarity with the fighters on the barricades ... and as a protest against the criminal actions made towards the protesters, the irresponsibility of the president and his lackey government, we refuse further performance at the Olympic Games in Sochi 2014."
Matsotska competed in two events at the 2014 games, the Women's Super-G and Women's Giant Slalom, according to the official website of the Sochi games. She has withdrawn from a Slalom event set for tomorrow, according to her statement. She will stay at the games to to "cheer on her team."
IOC spokesman Mark Adams said the Olympic body has been in touch with Ukraine's national Olympic committee following this week's clashes between anti-government protesters and police in Kiev.
Ukraine's NOC posted a statement on its website saying that it was "shocked" by the violence at home toward its "loved ones" and doing its "best to honor them on the fields of play here in Sochi."
"We believe in the wisdom and integrity of the Ukrainian people! We believe that together we can save our country and find a way forward!," the statement added. "As athletes we compete together with honor and friendship here in Sochi. We will do so peacefully to honor our home, our country, our Ukraine."
Pole vault great Sergei Bubka, who heads Ukraine's national committee, has urged Ukrainian athletes to remain in Sochi as a sign of unity. But he has also said he respects the rights of athletes to make their own decision. There were suggestions that many more Ukrainian athletes would follow Matsotska's lead, but a Ukrainian Olympic official said that wasn't the case.
"I have the information that they are not leaving Sochi," said Illia Klymenko, head of the marketing department for the Ukraine Olympic Committee.
Ukraine's athletes held a moment of silence today, and black mourning bands were added to the Ukrainian flags hanging from apartment balconies in the Olympic Village.
The country is represented by 45 athletes. The IOC denied the athletes permission to wear arm bands to honor the victims in clashes between anti-government protesters and police in Kiev.
Adams says the IOC isn't trying to appear cold or insensitive.
"We try to concentrate on the sport. There are 2,800 athletes here," he said. "As you can imagine, there are a lot, sadly, a lot of people with personal tragedy in their lives. Some with big political tragedies, some with personal tragedies, friends, loved ones, some athletes, some non-athletes. The idea is to try to help them to find other ways, individual or collectively, to mark those moments."