KYIV, Ukraine -- Ukrainian juvenile prosecutors have opened more than 100 criminal proceedings for what they describe as illegal transfers of Ukrainian kids to Russian-occupied territories, their further deportation to Russia and Belarus, and illegal adoption by Russian citizens, officials in the Ukrainian prosecutor general's office told ABC News.
All the evidence collected by the Ukrainian investigators is expected to contribute to the International Criminal Court's case against Russian President Vladimir Putin and Maria Lvova-Belova, a Russian official.
The ICC's case includes public documents, including Lvova-Belova's Telegram communication, as well as Putin's decree dated May 30, 2022, which was cited in the report of the U.N. Commission of Inquiry for Ukraine. Johann Soufi, senior international prosecutor in Ukraine, told ABC News that Ukrainian authorities are expected to provide additional evidence in the form of victims' testimonies, for example the children or their parents, to the prosecutor of the ICC.
"It's possible that the arrest warrant for Putin would not have been issued without this type of direct evidence," he said. "First, the ICC first needs to establish the crimes. The decree that Putin signed and the fact he and Lvova-Belova were public about the adoptions just helped to establish their liability for the crimes."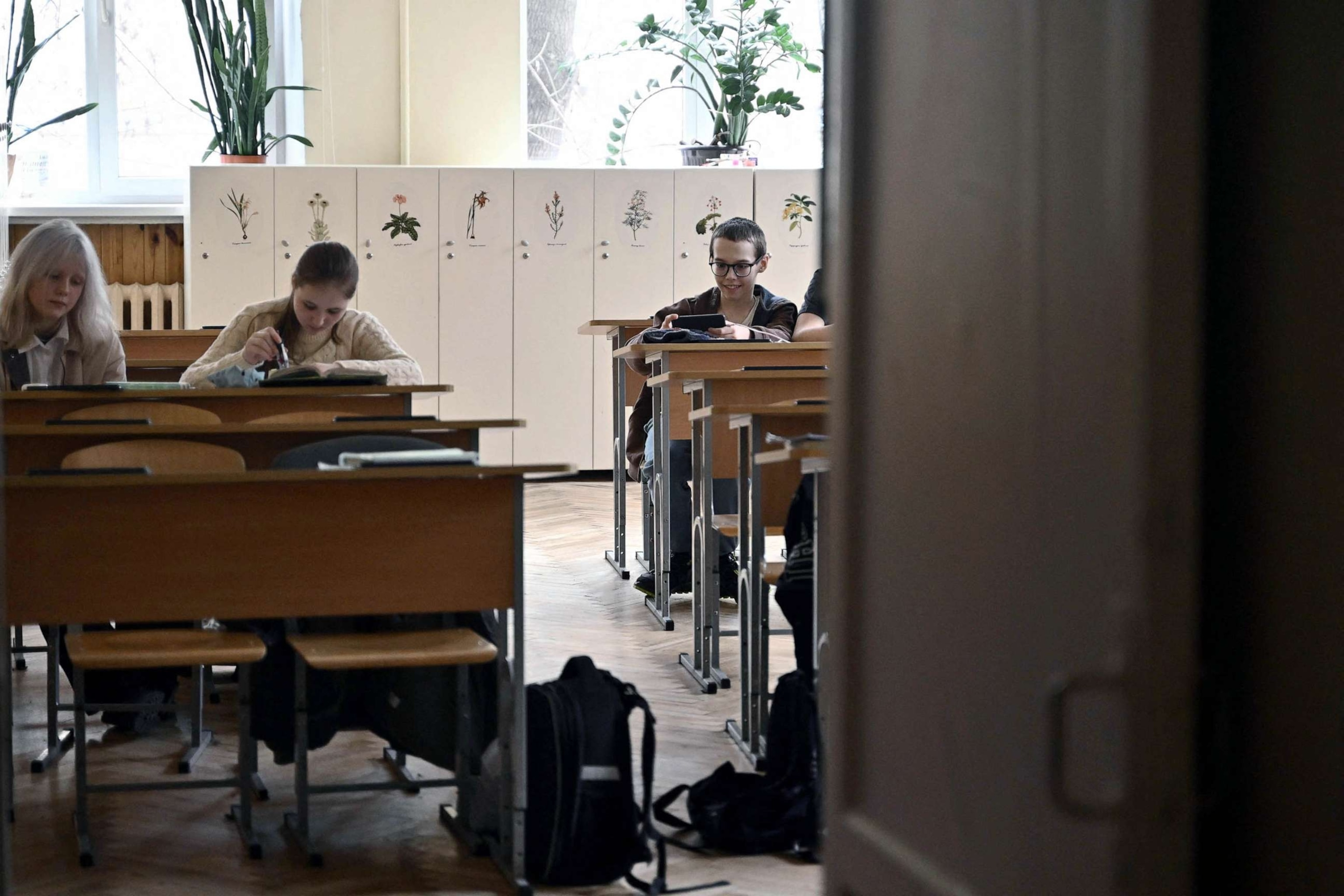 Multiple testimonies were collected by the Ukrainian prosecutors from many of the 362 children, who were kidnapped by the Russians and so far returned to Ukraine. More than 19,000 children have been illegally deported since the war began, according to the Ukrainian prosecutors.
Artem Gutorov, 16, who lives in the Kharkiv region in eastern Ukraine, told ABC News he was actually forced to leave by Russian soldiers. In early September he went to his school in the nearby village to collect the documents because the village was occupied by the Russians and Artem didn't want to study there anymore. He was unable to come home because the return bus was canceled, he said. So he spent the night at school.
"The next day Russian soldiers, armed and uniformed, came in and told us they were allegedly evacuating us because the Ukrainian army was advancing," Artem later said.
He added, "I wanted to escape through the backyard but I was afraid they might just shoot me. So I had to get in the truck with them. It was so scary."
Artem's mom, Natalia, said she believes Russian troops used children "as a shield while retreating during the counteroffensive. She heard from her son a month after he left, when he and 13 other kids were eventually brought to a school in the occupied Perevalsk, Lugansk oblast.
"I almost went crazy then. It was a bit relieving to get his message on the phone, at least I knew he was alive. But I had no idea how to bring him back and was ready to walk by foot wherever I had to," she cried said. "When I finally came through Belarus and Russia to that village my son was already registered as an orphan."
Artem said he and other kids were told they would be "evacuated" to Rostov-on-Don, a Russian port city near the border, and sent to foster families. That never happened but it eventually took his mom half a year to bring back her child.
Vitaliy Vertash, 16, was one of those who were taken from the then-occupied Beryslav in the Kherson region to Russian summer camps in Crimea under the guise of a vacation and safe education.
"The director of the camp, Ukrainian national who in fact is a big fan of Russia, gave us just one day to pack Vitaliy's bag to go to the camp, but when after three weeks I started asking her where my son is and when he is coming back, she avoided me, lied and never helped to bring him back," Vitaliy's mom, Inna, said. "So he was actually kidnapped and I returned him only in half a year."
Vitaliy told ABC an even more harrowing tale.
He said they spent most of the time in the Mriya camp near Evpatoria in Crimea where not only was it cold there and no normal food, but the kids were forced to work, were beaten and were "re-educated."
"We had special classes where we were told by the teachers that Russia is great and will win the war soon and Ukrainians are terrorists", Vitaliy recalled. "When one of the seniors in the camp saw a small Ukrainian flag near my bed he tore it down and burnt it. And when I argued with him, he put me and my friend Tanya in a closed room for four days. It was like a prison."
His friend was held there longer and later showed Vitaliy his bruises, saying he was beaten and even threatened to be taken to the Russian army for punishment.
"It was all so scary. We wanted to escape but were arrested by the police in the city," he said.
After Vitaliy returned to Ukraine he told the Ukrainian investigators about everything that happened. The man in the camp who abused the kids was identified by Vitaliy and later by journalists as a former Ukrainian policeman who was suspected of killing protesters in Kyiv during the Revolution of Dignity in 2014 and had escaped to Russia.
Kids like Vitaliy and Artem have been reunited with their parents thanks to the Ukrainian authorities and Save Ukraine, a nongovernmental organization run by former Ukrainian children's ombudsman Mykola Kuleba.
"We created a unique model of the organization that allows us to return deported kids, and we have done it 5 times already," he told ABC. "But we are never 100% sure we will succeed because although we are already experienced, you can never know what might happen to the moms in Russia when they go to take their kids. They spent hours at the FSB office on the border and it's always like a Russian roulette. But eventually we bring the witnesses of a war crime."
The alleged beating or mistreating of the children can be part of the case of the ICC too, Johann Soufi told ABC.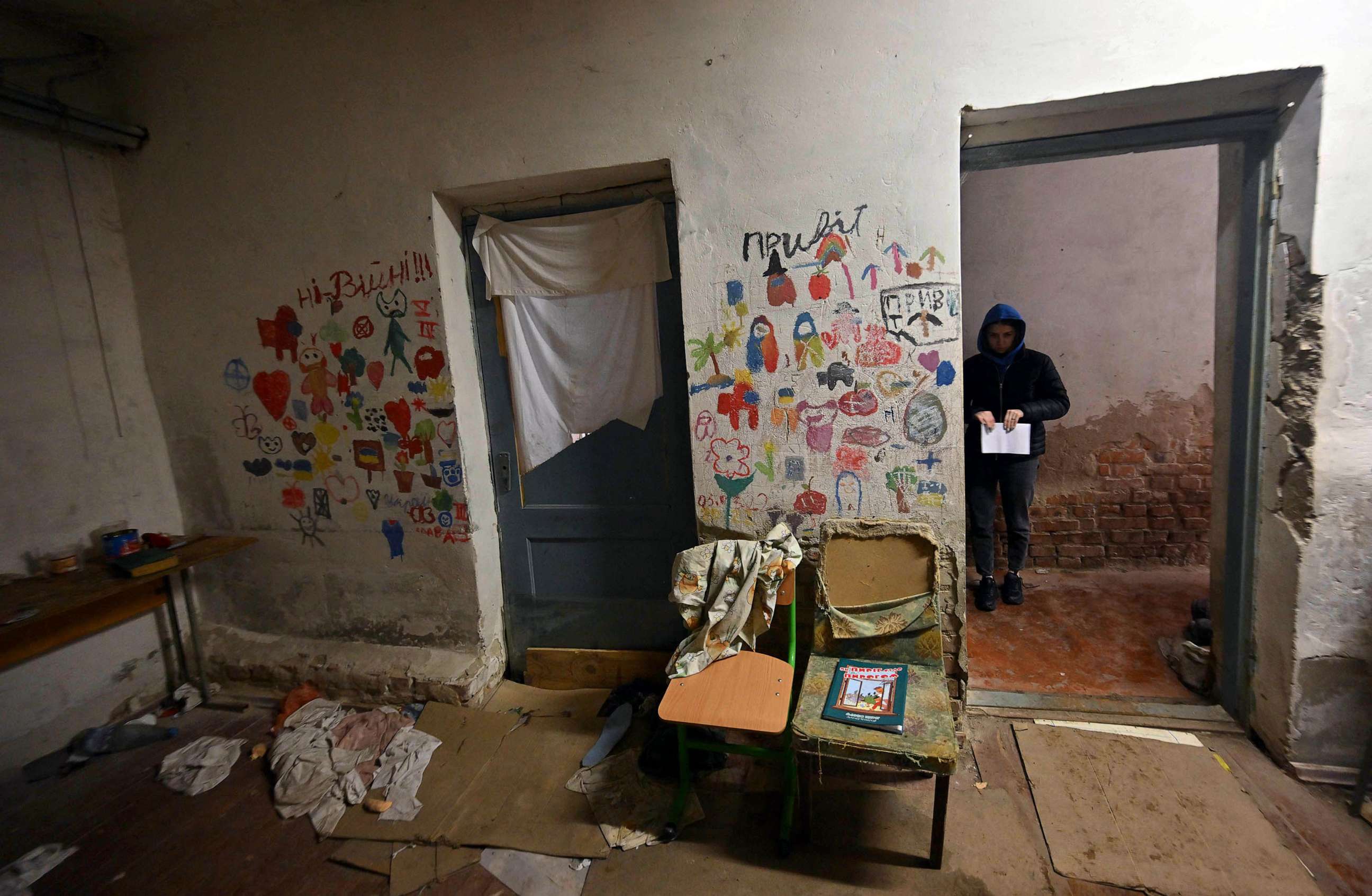 "Deportation or forcible transfer is a specific crime: It consists in the expulsion or other forms of coercion from the area in which they are lawfully present. So, the abuse could constitute evidence of this coercion -- this will contradict Russia's claims that the children were sent to Russia with the consent of the kids, their caregivers or local authorities."
It's the first time the ICC opened the case for the mass deportation of children, Soufi, the Ukrainian prosecutor, said.
"Until now, the prosecutor has been very careful in charging this as a war crime only, and not as a crime against humanity for example," he said.
To facilitate the process of returning children, Ukraine intends to form an international coalition. According to the Vice Prime Minister Iryna Vereshchuk, a pool of international leaders is being formed, already supported by European Commission President Ursula von der Leyen and Polish Prime Minister Mateusz Morawiecki.