LONDON -- Hundreds of people gathered to watch an emotional U.S. Air Force flyover in England Friday, granting the lifelong wish of one Brit to commemorate the air crew who saved his life 75 years ago.
Tony Foulds has been tending to a memorial for the 10 American airmen who crashed during World War II in Sheffield, England, throughout his whole life.
In 1944, Foulds, then 8 years old, was playing in the park with his friends when they spotted a damaged American plane – the US bomber Mi Amigo - flying overhead. They could see the pilot waving at them and, too young to suspect anything was wrong, they waved back.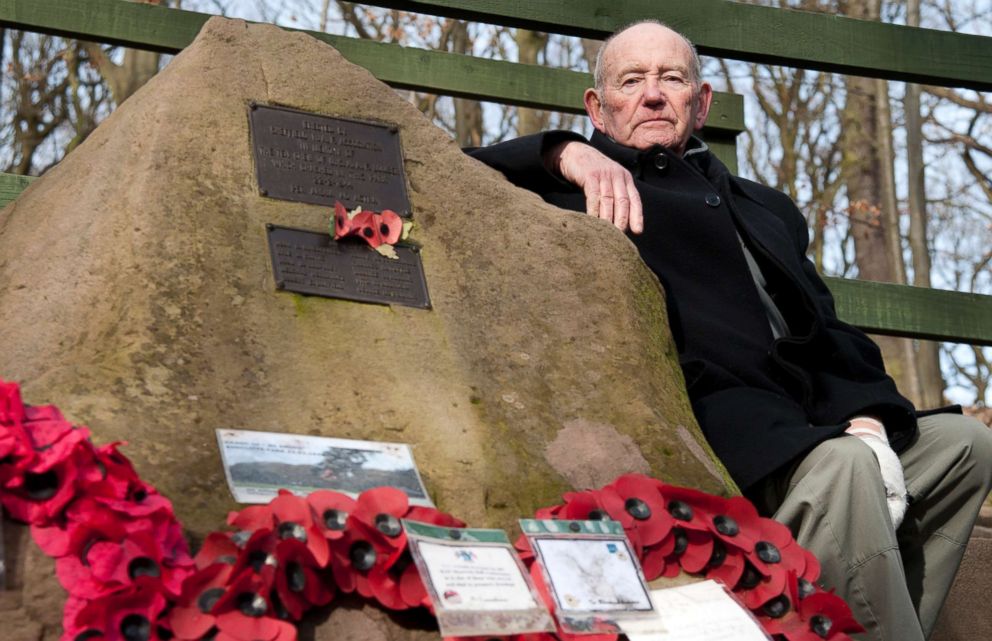 But when it came closer, they realized what was happening.
"It was spitting oil," Foulds, 82, said in an interview with The Associated Press. "You could actually see daylight through the tail of this bomber. That's how bad it was."
The park where they had been playing was the only spot for the plane to land. To avoid crashing into Foulds and his friends, the pilot made the ultimate sacrifice.
"He had a choice to make," Foulds told the AP. "He could have landed on the green, or he could have died … and of course, we heard him rev, it went up and the other engine failed, and it dropped straight into ground here."
The men aboard the U.S. aircraft were: Staff Sgt. Harry Estabrooks, Sgt. Maurice Robbins, Staff Sgt. Robert Mayfield, Sgt. Vito Ambrosio, Sgt. Charles Tuttle and Sgt. George M. Williams, Lt. Melchor Hernandez, Lt. John W. Humphrey, Lt. Lyle Curtis and Lt. John Kriegshauser, the pilot.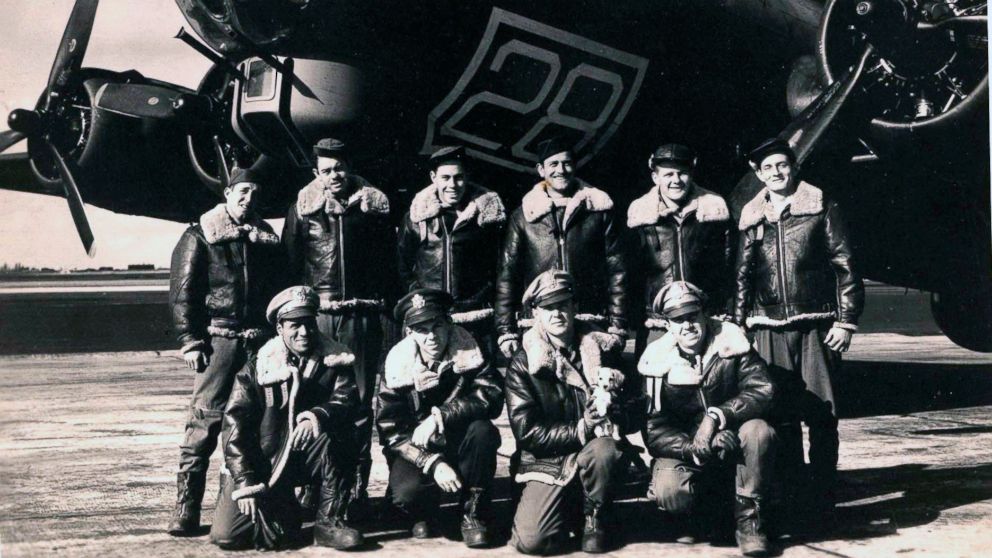 The Krieghauser family still has a photo of the uniformed men -- young, fresh-faced, smiling.
Foulds has visited the memorial erected in honor of the men hundreds, maybe thousands of times, since the crash. He had always hoped that one day their heroism would be properly recognized.
Then Dan Walker, a journalist for the BBC, heard about Foulds' story.
"Just met an amazing man in Endcliffe Park, Sheffield," he posted on Twitter to his 500,000 followers on January. "Tony Foulds was an 8-yr-old playing in the park when a US plane crashed in Feb 1944. He has diligently maintained the memorial ever since. He was planting new flowers. Almost 75 yrs of service. What a man. I'm in bits."
Walker interviewed Foulds and the campaign to perform a flyover for the crew of the Mi Amigo gathered pace.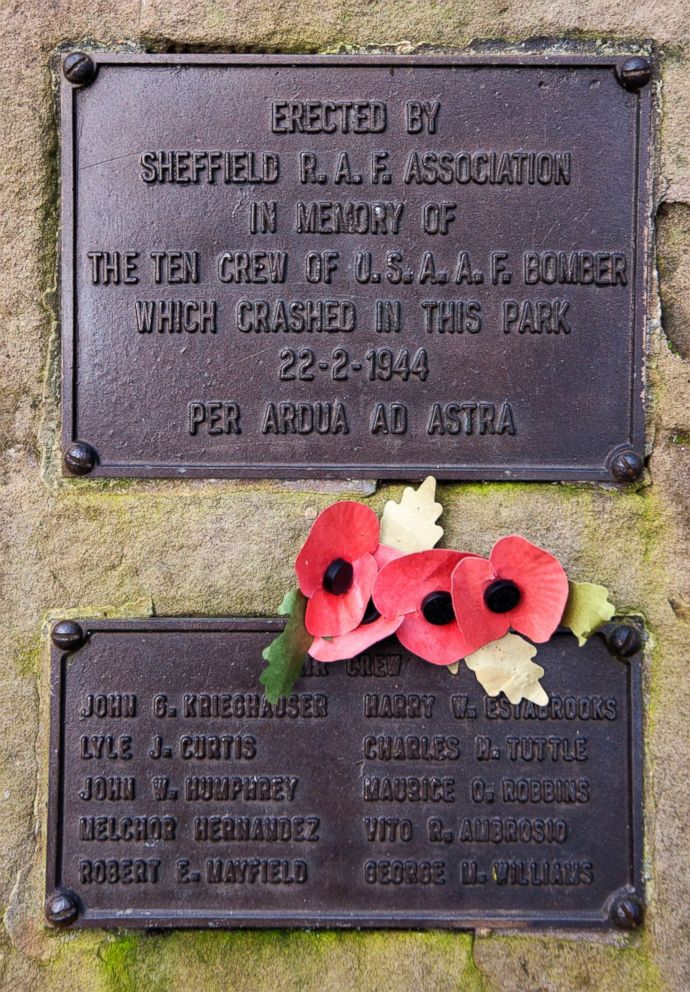 Last month Foulds was informed that his lifelong wish had been granted. Today, on the 75th anniversary of the crash, the U.S. Air Force, joined by the U.K.'s Royal Air Force, performed a flyover for the Mi Amigo crew, with a visibly emotional Foulds saluting the aircraft in the gathered crowds.
"Till five weeks ago, I used to stand here on my own and not see a soul," Foulds told the AP. "But I used to spend all my time [here] and this is what I do still. And I love them to bits and I will always love them to bits."
Foulds has requested that his ashes be placed at the memorial in Endcliffe Park alongside the men whom he credits with saving his life.