The U.S. has closed its consular agency in a popular Mexican tourist spot and is barring its employees from traveling there over a "security threat."
The embassy in Mexico City issued the alert Wednesday night for Playa del Carmen, a coastal resort town near Cancun and Cozumel on the Caribbean.
The warnings come after a bomb exploded on a ferry that runs between Playa del Carmen and Cozumel in February and an unexploded ordinance was found on another ferry a week later.
The State Department provided few details on what the threat was -- saying only that one was received by the embassy in Mexico City on Wednesday.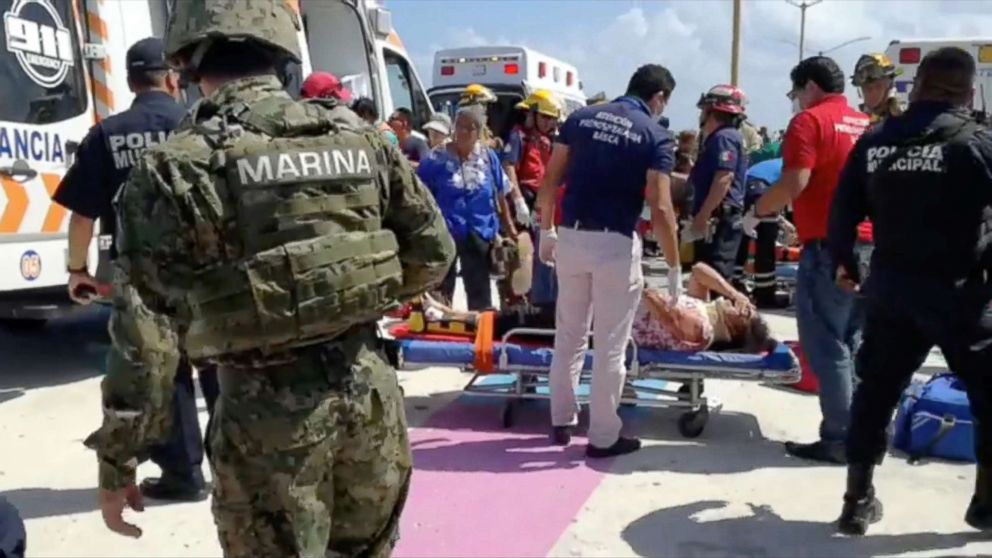 "We take our obligation to provide information to U.S. citizens seriously as evidenced by the clear, timely, and reliable safety and security information we release worldwide," State Department spokesperson Heather Nauert said in a statement to ABC News, adding that the agency will provide "important updates when information becomes available."
Both the closure of the consular agency and the restrictions on personnel travel are in place "until further notice," according to Nauert.
Still, Americans were not told to avoid travel to Playa del Carmen. The State Department's alert system puts it at a "Level 2: Exercise Increased Caution."
"In Mexico alone, we've issued a number of recent security alerts as soon as we received information that travelers should know. We encourage travelers to be aware of surroundings and exercise caution," Nauert said Wednesday night.
It was just two weeks ago an explosion rocked the ferry from Playa del Carmen, injuring 25 people, including two Americans.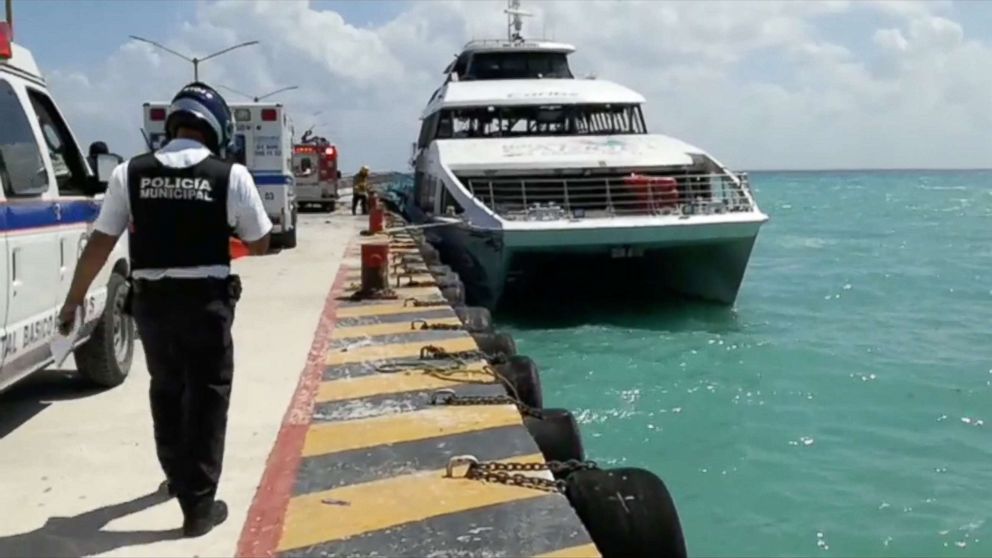 One week later, an "apparent explosive device" was found on a Barcos Caribe ferry in Cozumel, Mexico, according to the Playa del Carmen state prosecutor. The State Department confirmed "undetonated explosive devices" were found on the ferry by Mexican law enforcement, warned Americans to "exercise caution" and prohibited employees from traveling on that ferry route.
Princess Cruises, which sails to Cozumel, sent out a warning to passengers as well.
"As the safety and security of our guests and crew is our highest priority, our security department remains in close contact with government and private sources as well as our local agents and tour operators and continues to monitor the situation," Princess Cruises said in a statement last Friday.
The first explosion took place as passengers disembarked the ferry, according to the municipality of Solidaridad, which includes Playa del Carmen.
Both incidents are still under investigation.
ABC News's Kirit Radia and Amanda Maile contributed to this report.