— -- An American citizen who works for the U.S. diplomatic mission in Mexico was killed while climbing Pico de Orizaba mountain, the State Department confirmed to ABC News Tuesday.
The staffer was climbing with another U.S. citizen and embassy employee was evacuated to a hospital, according to a Mexican official in Puebla state.
"We are extremely grateful to the government of Mexico for its prompt assistance in the operation," a State Department official said in a statement to ABC News. "Unfortunately, one of the climbers passed away. Our deepest sympathies are with his family and friends."
The embassy employee was rescued Monday afternoon and is currently hospitalized in Mexico City, according to the Mexican official. The staffer's body has been recovered, taken down the mountain by foot Tuesday morning.
The cause of their accident is under investigation.
The State Department would not say in what roles the two employees worked in Mexico or provide other details, citing privacy concerns.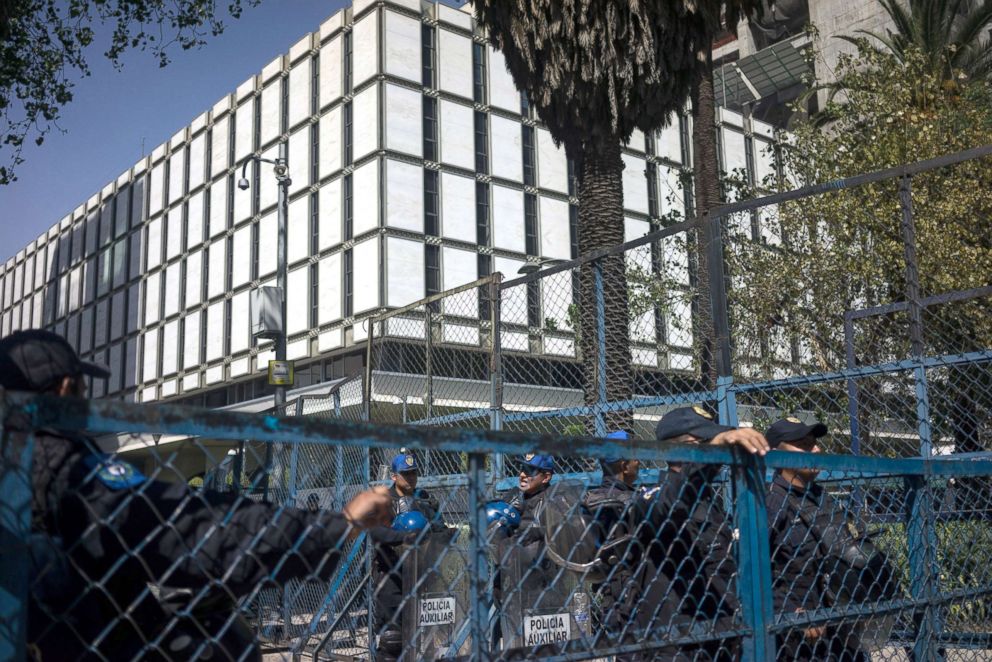 Pico de Orizaba, also known as Citlaltepetl, is an inactive volcano that stands at over 18,000 feet above sea level — the third-highest peak in North America and the highest volcano, making it a popular mountaineering choice. It's about 125 miles east of Mexico City, on the border between the Mexican states Veracruz and Puebla.
In November, an American was killed after suffering a fall by the sub-zero temperatures, according to the Associated Press, and nine others had to be rescued amid icy conditions.
A previous version of this story incorrectly listed the U.S. employee who died while climbing Pico de Orizaba mountain. A Mexican official originally incorrectly identified the staffer as Freddy Cahill. The State Department later said that is not his last name, but out of privacy concerns, declined to provide his actual last name.