US Embassy in Egypt warns of 'potential threat' from terrorist organization
The embassy gave little information about the possible threat.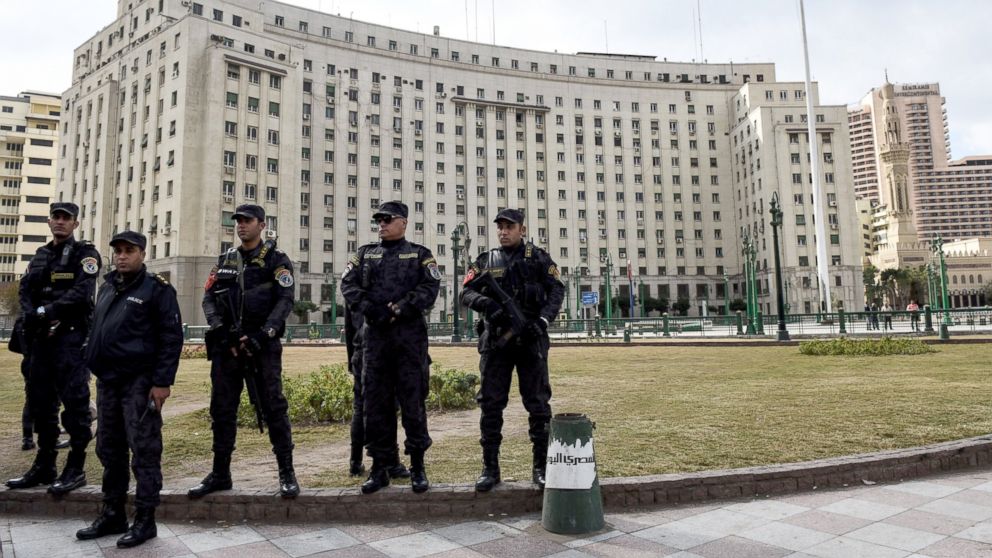 — -- The U.S. Embassy in Cairo issued a security warning about a potential threat posed by a group it referred to as a "terrorist organization."
"The embassy is aware of a potential threat posted on a website by the Hassm group, a known terrorist organization, suggesting some kind of unspecified action this evening," the embassy said in a security message. "The embassy has no further information about this potential threat but is in contact with Egyptian authorities."
Hassm is described as "a non-Salafi revolutionary jihadist group" that uses "violent insurgency tactics against Egyptian security forces, which they refer to as occupiers," according to the Terrorism Research & Analysis Consortium, a digital database of research and analysis focused on terrorism.
Hasam is a splinter group of the Muslim Brotherhood, a Sunni Islamist organization and political party, according to TRAC.
The message urges Americans living in Egypt to follow security guidelines provided by the State Department for dealing with possible threats.
"U.S. citizens should continue to follow sound security practices and adhere to the security guidelines provided in the travel warning for Egypt issued by the State Department on Dec. 23, 2016," according to the message.
Additional information will be provided if it becomes available, the message said.
ABC News' Randa Ali contributed to this report.