The Kremlin and the White House appear to be living in alternate universes, at least according to their public statements.
In the American telling of events, Russia is bankrolling and instigating protests in eastern Ukraine, where pro-Russian rent-a-mobs have stormed government buildings and demanded Crimea-like secession referendums.
"There is strong evidence some of these were not local residents," White House spokesman Jay Carney told reporters on Monday.
"These do not appear to be a spontaneous set of events," State Department spokeswoman Jen Psaki added. "This appeared to be a carefully orchestrated campaign with Russian support."
The Russians, of course, denied this and accused the United States of sparking and funding unrest in Ukraine's capital of Kiev months ago. The Russian Foreign Ministry issued a pointed statement suggesting the West should stop blaming Russia for what is happening in Ukraine.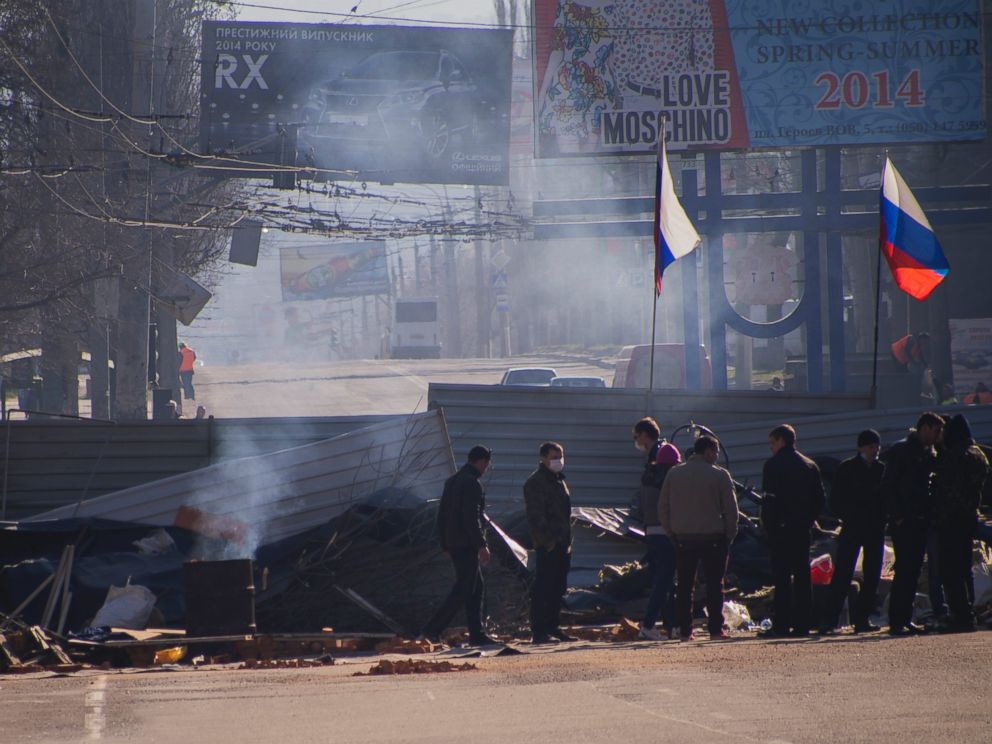 "We are not imposing anything on anyone," Foreign Minister Sergei Lavrov shot back in an op-ed in Britain's Guardian newspaper rejecting Western accusations. "Russia is doing all it can to promote early stabilization in Ukraine."
Meanwhile, the accusations continued to fly back and forth.
The Russian Foreign Ministry suggested today that the United States was encouraging actions that would lead to civil war, including disguising 150 American mercenaries from the private security firm Greystone, which was once a part of the contractor formerly known as Blackwater, as Ukrainian security officers.
The U.S. Ambassador to Ukraine, Geoff Pyatt, tweeted that the Russian claim was "rubbish."
A woman who answered the phone at Greystone's Virgina office said, "We do not have anyone deployed in Ukraine."