US Strikes ISIS Targets in Syria With Tomahawk Missiles and Stealth F-22 Raptor
Five Arab nations are involved in the airstrikes.
September 23, 2014, 7:39 AM
— -- The United States expanded its fight against ISIS with airstrikes in Syria Monday night with a barrage of firepower that included Tomahawk Land Attack Missiles and a stealth F-22 Raptor, officials said.
The United States and its allies carried out 14 airstrikes against ISIS targets in Syria, according to a Centcom statement released early this morning. The operation marks the first time the United States has launched strikes in Syria, a new front in the battle against the terror group.
After ISIS's Call, Frenchman Kidnapped, Threatened With Beheading
By the Numbers: US Strikes ISIS in Syria
Several Arab nations are involved in the ongoing U.S.-led operation. Centcom, or U.S. Central Command, identified the nations as Jordan, Saudi Arabia, Bahrain, Qatar and the United Arab Emirates.
Separately, the United States also conducted eight strikes against Khorasan Group targets west of Aleppo to include training camps, an explosives and munitions production facility, a communication building and command and control facilities, Centcom said. The strikes were carried out only by U.S. assets.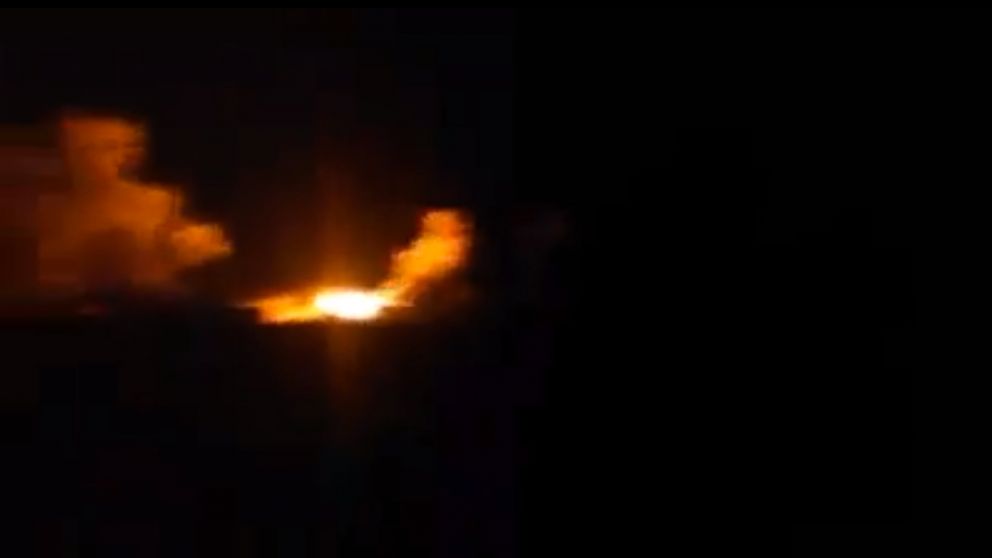 U.S. officials have spoken publicly in recent days about how the Khorasan Group poses as much of a direct threat to the United States as ISIS.
A U.S. official had said the Arab nations would be dropping bombs, not just providing support.
The United States and its Arab partners used "a mix of fighter, bomber, remotely piloted aircraft and Tomahawk Land Attack Missiles" to conduct the 14 strikes against ISIS targets, Centcom said.
The stealth F-22 Raptor took part in the mission, a U.S. defense official said, marking the first time the pricey, controversial aircraft has been used in a combat operation.
"The United States employed 47 TLAMs launched from USS Arleigh Burke and USS Philippine Sea operating from international waters in the Red Sea and North Arabian Gulf, as well as U.S. Air Force, Navy and Marine Corps fighter, remotely piloted and bomber aircraft deployed to the U.S. Central Command area of operations," Centcom said.
ABC News consultant Col. Stephen Ganyard said, "This is almost like a Desert Storm where we went in with lots of firepower, everything that the United States has. All of the best gear is going into this fight because we have to treat it like a very high-threat environment."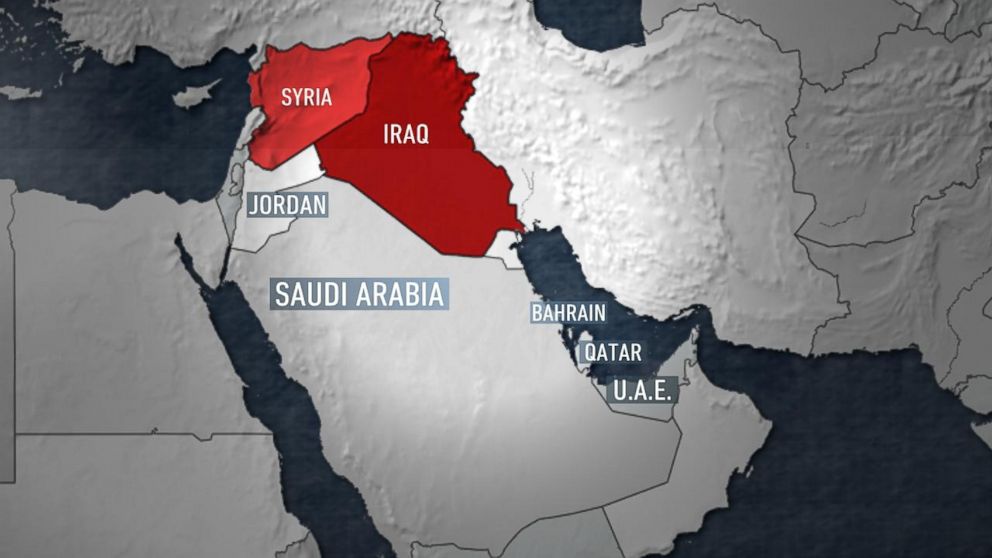 The Syrian foreign ministry said overnight that the United States informed Damascus' envoy to the United Nations before launching airstrikes against ISIS in the country.
The ministry issued a brief statement, carried by Syrian state media, saying that "the American side informed Syria's permanent envoy to the U.N. that strikes will be launched against the Daesh [ISIS] terrorist organization in Raqqa."
U.S. State Department spokeswoman Jen Psaki issued a statement this morning, saying, "The Syrian regime was notified of our intent to take direct action, but we did not seek the regime's permission nor coordinate our actions with the Syrian government, nor did Secretary Kerry send a letter to the Syrian regime."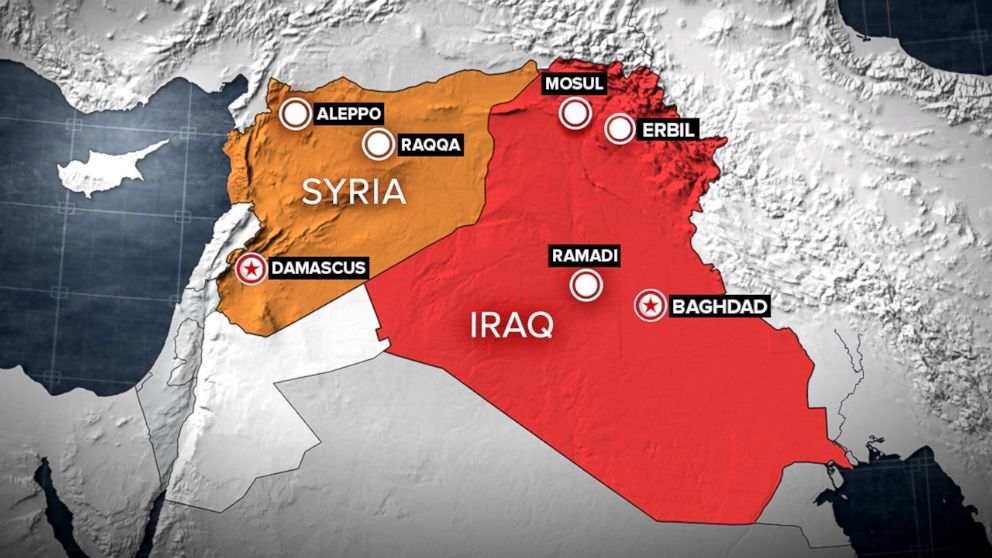 Defense Secretary Chuck Hagel told Congress last week that the U.S. military's plan for potential action in Syria included "targeted actions against ISIL [ISIS] safe havens in Syria, including its command and control, logistics capabilities and infrastructure."
Other officials had said before that surveillance aircraft have been flying over Syria for weeks gathering information on potential ISIS targets such as training camps, command and control areas, warehouses, and supply routes.
In a national address Sept. 10, President Obama said the first part of his strategy to counter ISIS was to "conduct a systematic campaign of airstrikes against these terrorists."