— -- Along with Puerto Rico, Hurricane Maria left the U.S. Virgin Islands in ruins after it roared through the Caribbean last week.
Before making landfall as a Category 4 hurricane in Puerto Rico on Sept. 20, Maria ravaged St. Croix, the largest of the U.S. Virgin Islands. Although there were no reports of casualties, the storm unleashed powerful winds and heavy rainfall, tearing off roofs, downing trees and decimating the communications and power grid across the island, according to the U.S. Virgin Islands Emergency Operations Center.
Two other main islands, St. John and St. Thomas, were pummeled by Hurricane Irma just 14 days earlier. The back-to-back storms delivered a one-two punch in the Caribbean territory, known for its white sand beaches.
The U.S. Virgin Islands Department of Tourism urged people wanting to visit to postpone their trips while authorities assess the damage and the islands recover from both storms.
"The past 24 hours have been difficult and exhausting for the people of the U.S. Virgin Islands, especially our friends, family, neighbors and communities on St. Croix," U.S. Virgin Islands Gov. Kenneth Mapp said in a statement as the storm passed. "After touring damaged neighborhoods across St. Croix, my prayer is for renewed strength and resolve to rebuild all of our islands in the wake of these two terrible storms."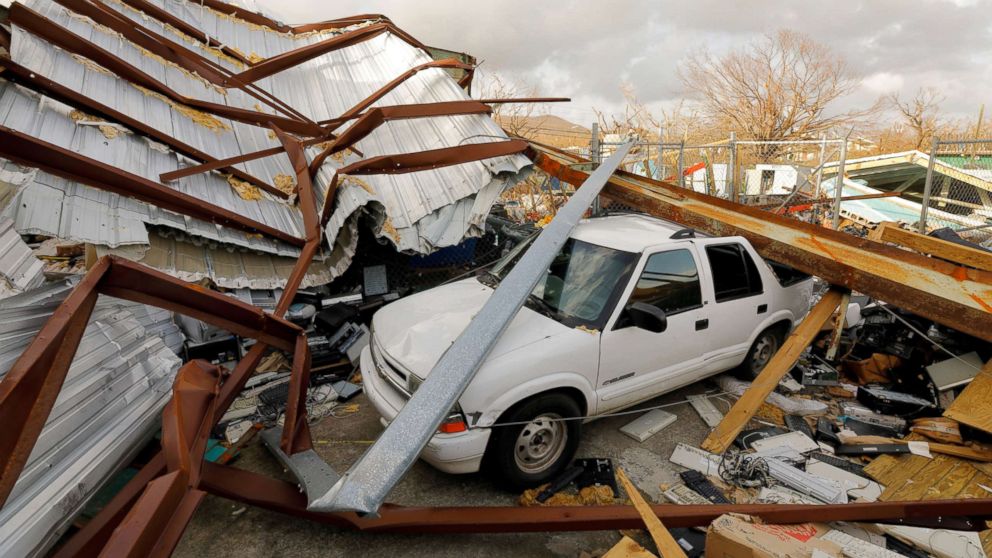 Elaine Duke, acting secretary of the U.S. Department of Homeland Secretary, said both the U.S. Virgin Islands and Puerto Rico are now facing "total devastation."
"We had zero power and it's going to take a long time to restore the power grid, and we don't have the adjacent areas from which to deploy like we did in [Hurricane] Katrina," Duke said Tuesday during a press briefing at the White House.
President Donald Trump declared a major disaster in the U.S. Virgin Islands one day after Maria hit. The move freed up federal funding for people on the island of St. Croix.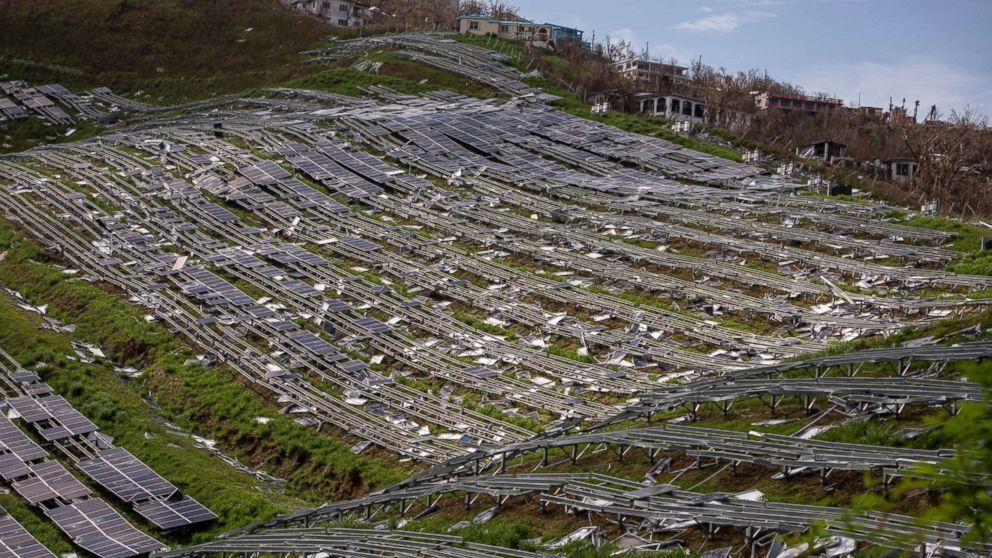 FEMA issued a statement Thursday night saying its top priority is continuing to provide life-sustaining resources to the U.S. Virgin Islands and Puerto Rico in the wake of the storms. Thousands of federal staff, including more than 600 FEMA personnel, are on the ground in both territories engaged in response and recovery operations from Hurricanes Maria and Irma, the agency said.
FEMA has been coordinating with the U.S. Virgin Islands to medically evacuate general and dialysis patients. The scheduled evacuations are expected to conclude Friday when all patients will have been transported to the U.S. mainland, the agency said.
FEMA said the U.S. Virgin Islands Water and Power Authority drinking water system was back online as of Thursday night, as well as the Concordia potable water pump station in St. Croix.
FEMA, along with its federal partners, provided millions of meals and millions of liters of water to the U.S. Virgin Islands and Puerto Rico. Additional meals and water continue to arrive to both territories "daily." The U.S. Virgin Islands has established 17 sites for supplies distribution, according to FEMA.
The U.S. Virgin Islands' government is still working to prioritize fuel distribution throughout the islands and to install generators for power restoration. The Henry E. Rohlsen Airport in St. Croix remained open to military aircraft, while Cyril E. King Airport in St. Thomas had opened for limited commercial aircraft.
Meanwhile, debris experts with the U.S. Army Corps of Engineers are on the ground assessing the damage. So far, they have recorded estimated debris quantities over 1.1 million cubic yards across the territory, according to FEMA.
ABC News' Erin Dooley and Joshua Hoyos contributed to this report.