ROME and LONDON -- A parked van exploded in a busy section of central Milan in Italy on Thursday morning.
The carabinieri -- or Italian police -- said that it was unclear what caused the van to explode in the Porta Romana neighborhood of the city. No further details were currently available, officials said.
The explosion left several other nearby vehicles on fire, with thick black smoke billowing into the sky in a downtown area.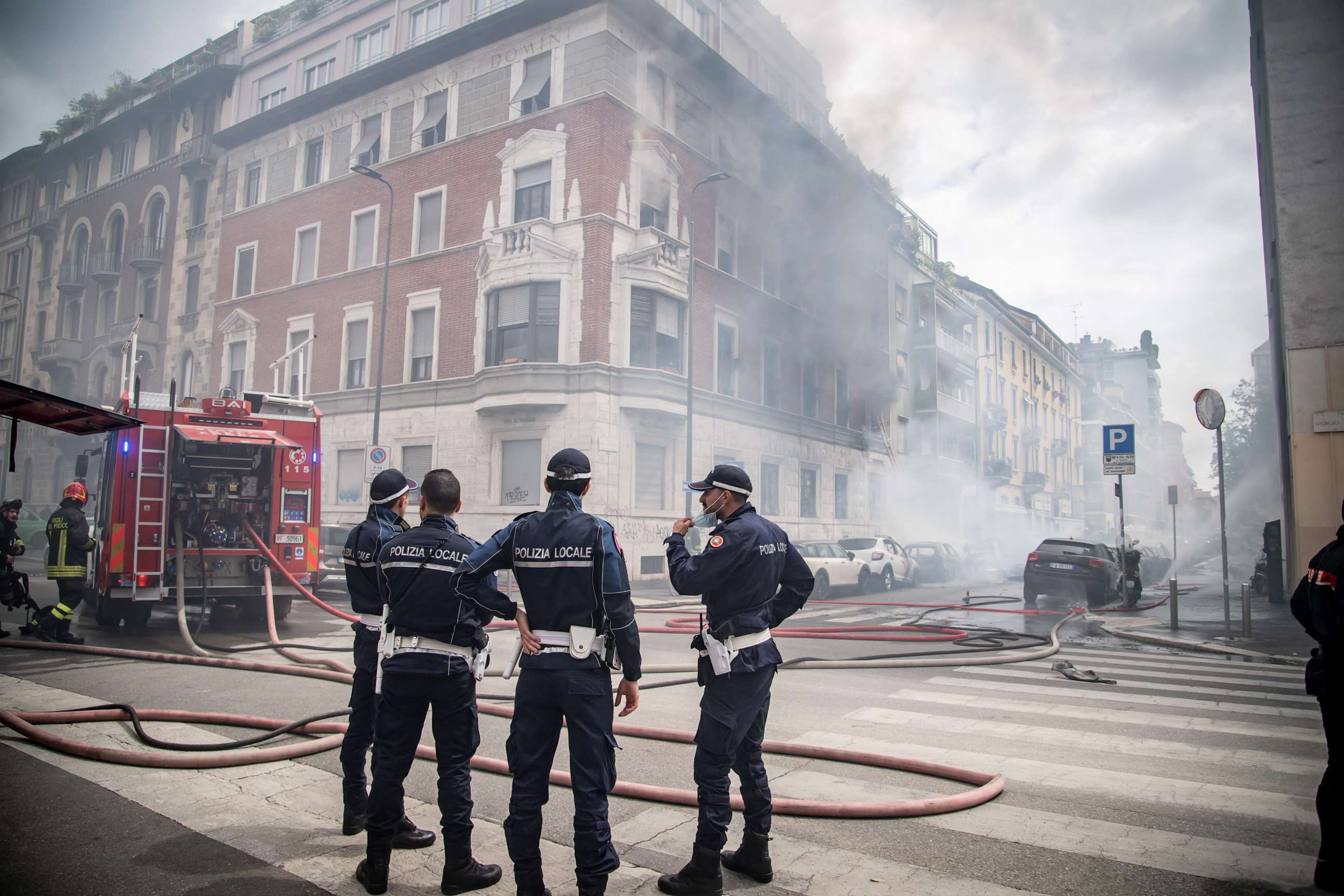 The driver of the vehicle has been the only person confirmed to be wounded so far and authorities say the van that exploded was carrying oxygen cannisters for a pharmacy.
This is a developing story. Please check back for updates.
ABC News' Joe Simonetti contributed to this report.