CARACAS, Venezuela -- Venezuelan opposition leader Juan Guaido said Tuesday that he will authorize several tons of humanitarian aid to enter the country on Feb. 23, in defiance of the country's sitting president, Nicolas Maduro.
The remarks by Guaido came at massive anti-government protests in Venezuela's capital Caracas, where tens of thousands filled the streets to hear the lawmaker announce plans for the coming days.
Guaido and Maduro have been locked in a political power struggle since Jan. 23, when Guaido declared himself the country's legitimate president using a constitutional article that allows him to do so as the legislature head. Guaido and dozens of countries have labeled Maduro's reelection a fraud.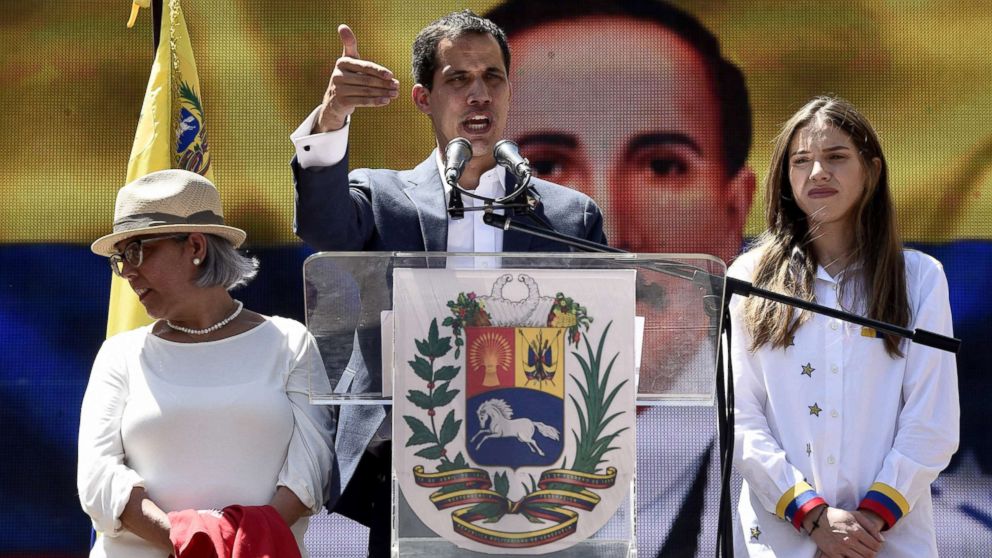 "This humanitarian aid is getting in no matter what," Guaido shouted to the crowd Tuesday. "This order is for the military: allow this aid to enter."
Guaido didn't clarify how he would force the truckloads of aid across the border without Maduro's authorization. Maduro has called the effort a pretext for a military invasion of the country and so far the armed forces have followed his orders to block the supplies at the border.
"We need humanitarian aid now," read a sign held by Miguel Seijas, 54, on Tuesday. Many in the crowd expressed confidence that Guaido had successfully cornered Maduro and that change was imminent.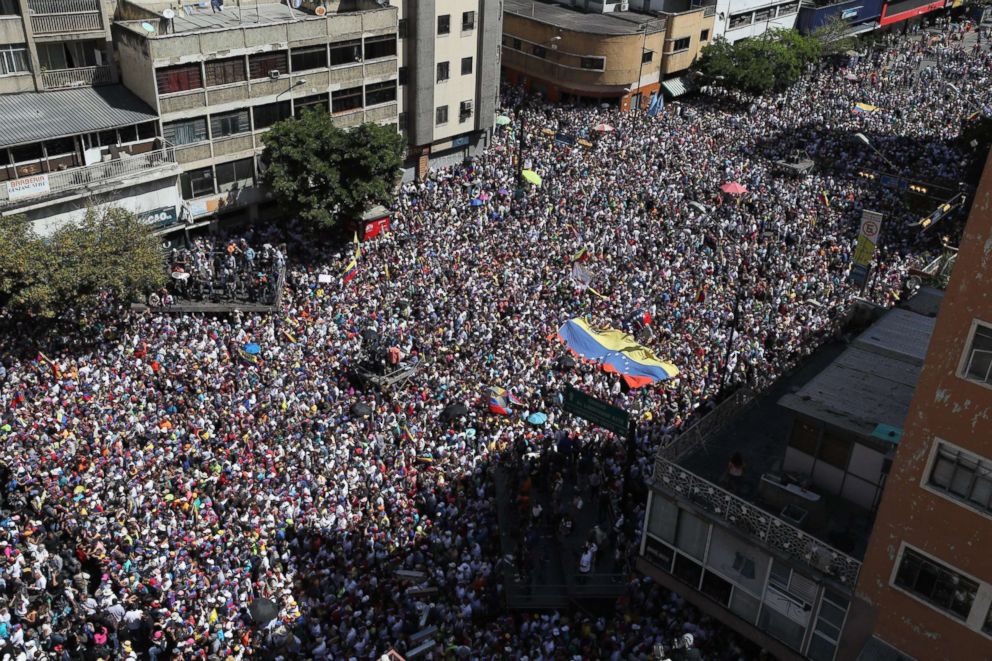 "This costume represents hope because we're about to escape this nightmare finally," Gustavo Misles, a 74-year-old retired university professor, told ABC News. Misles wore a clown wig and was holding a sign that said "we're going hungry," adorned with legal Venezuelan bills. The country's paper currency has become worthless as some economists project inflation could reach 10 million percent this year. Other protesters used the currency as confetti.
As Guaido addressed the crowd, Venezuela's vice president Delcy Rodriguez took to state television to reject his plans.
"What's behind this cheap show is a military intervention in Venezuela, and an invasion," she said.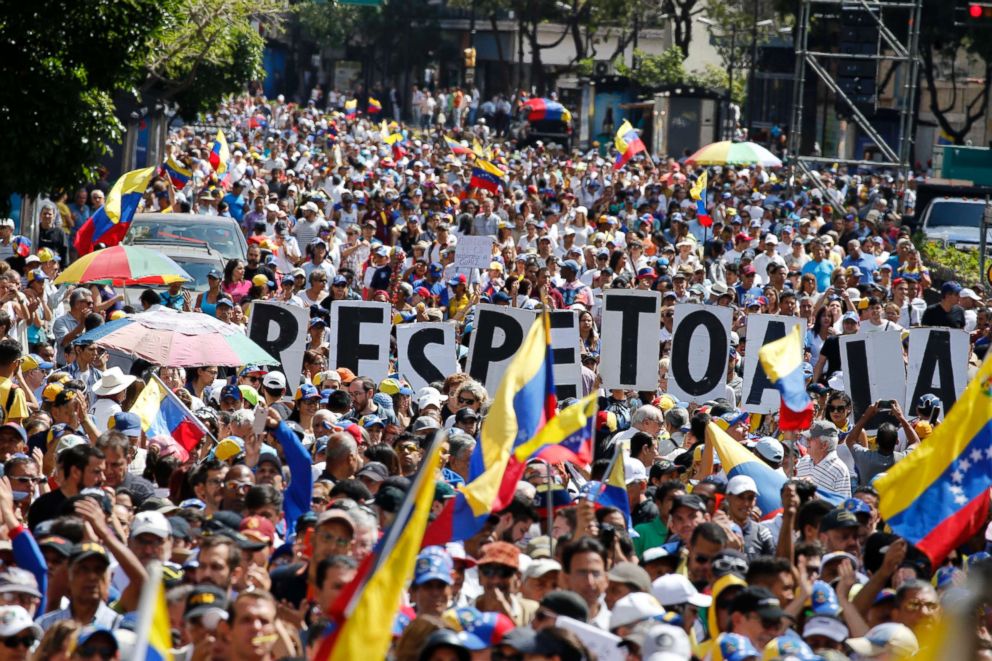 This year's protests and the power struggle mark the latest bout of unrest for the restless South American country, currently in the midst of the worst economic and humanitarian crisis in its history. Anti-government protests also rocked Venezuela in 2014 and 2017.
"I'm following the path of my son, I'm still fighting and protesting," Elvira Pernalete, 49, told ABC News at Tuesday's demonstration. Her 20-year-old son Juan Pernalete died in 2017 protests when a tear gas canister hit him in the chest at close range.
Maduro also organized thousands of his supporters on Tuesday in response to Guaido's march and state TV broadcast images of the official protests throughout the day.