A off-duty police officer waiting to pick up her children at their school in Brazil shot an intruder, who later died at the hospital, officials said.
Katia da Silva Sastre, 42, was waiting for her children at Colégio Ferreira Master school in Sao Paolo when a man dressed in shorts and a dark hooded sweatshirt charged toward her and other parents with a pistol in his right hand.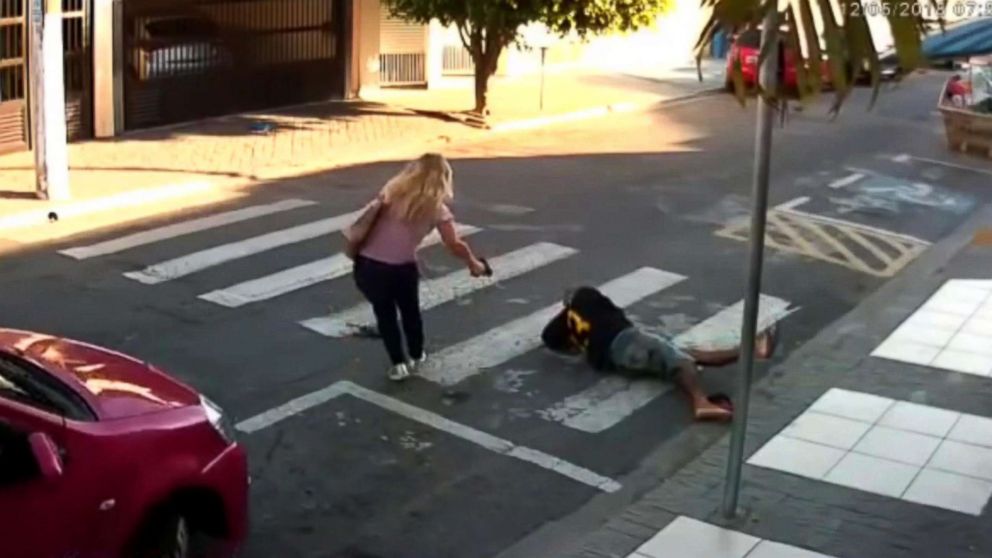 Sastre is seen on the CCTV footage from May 12 drawing her own pistol and firing multiple shots, dropping the man to the pavement.
She kicked away his weapon and trained her gun on him before he was transported to a local hospital, where he was pronounced dead, authorities said.
On Sunday, Sastre was thanked for her heroics with a bouquet of orchids.
Márcio França, the governor of São Paulo, said Sastre "intervened against a young man who assaulted kids and their families with a gun."
"She was off duty and she didn't have to do it," França said. "Congratulations to this military police officer, congratulations to her husband and to all mothers of the state of São Paulo."
ABC News' M.L. Nestel contributed to this report