— -- Nine "beary" hungry bears were recently caught on video chasing after a food delivery truck in southern India.
"We can't stop watching!" International Animal Rescue (IAR) wrote in a Facebook post on Wednesday.
IAR runs the wildlife sanctuary in Bannerghetta, India, where the bears live. The truck in the video is actually loaded with watermelons that sanctuary keepers "hide up in trees and behind rocks" throughout the 50-acre sanctuary for the bears, according to IAR CEO Alan Knight.
Before coming to the sanctuary, the bears suffered severe abuse and neglect as "dancing bears," Knight told ABC News.
"It's so delightful to see these bears happy again after going through such huge torture," Knight said.
Knight explained that "trainers" would put rope through the bears' nostrils and tugged the rope to make the bears "dance." Tourists would then pay money to the "trainers" to take photos with the bears.
"It would hurt the bears a lot," Knight said. "The bears also had their teeth knocked out, so they couldn't bite anyone. Many were also fed cheap alcohol, so they would be subdued during 'dance' performances and wouldn't attack any people."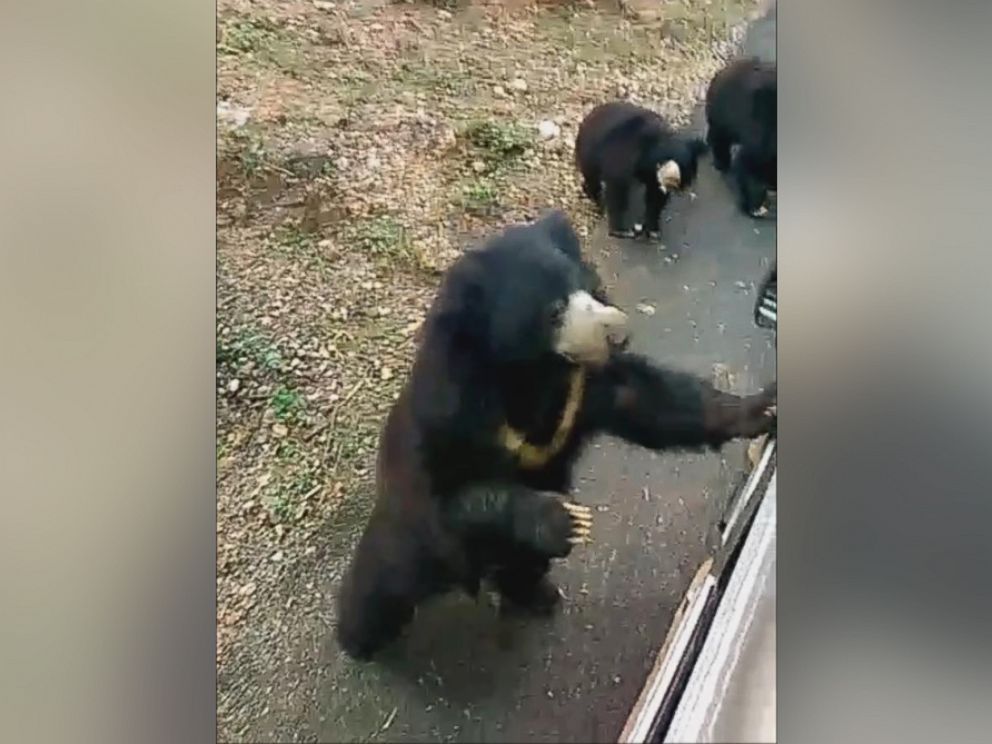 Multiple animal welfare charities around the world including IAR, Wildlife SOS and Free the Bears Fund worked with local governments to end the 300-year-old "dancing bears" tradition. The last known "dancing bear" was rescued in 2009, Knight said.
"Animal welfare and people welfare go hand-in-hand," he said. "We recognized that one of the biggest problems was that these bears were feeding whole families in need. Often, the trainer, his children, his wife, parents and grandparents would be surviving from the money they could get off the bear."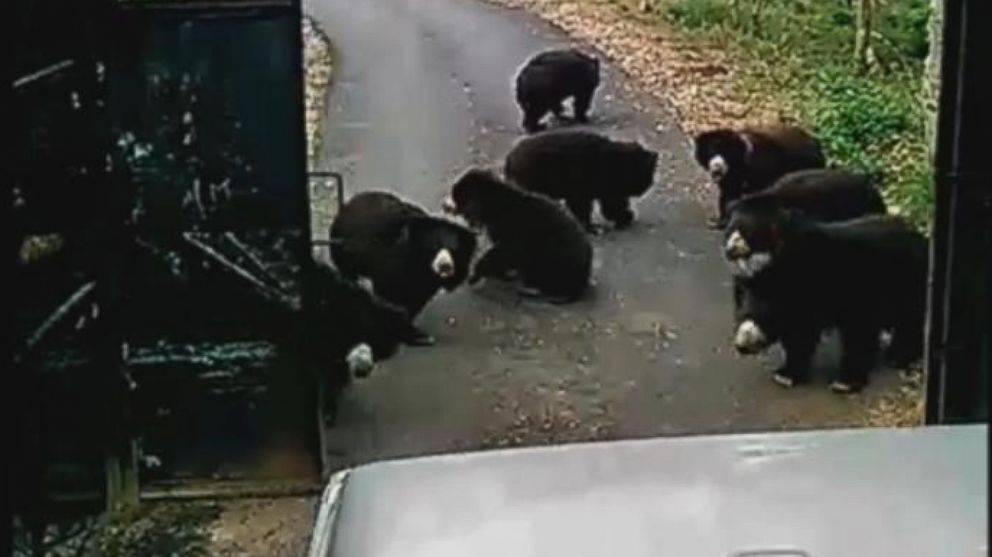 These animal organizations also offered former "trainers" "alternative livelihoods," Knight said.
"We would train them in new professions, teach them how to build houses, how to negotiate with local councils for land and open schools for their children," Knight explained.
"It is an amazing sight to see these bears running excited and free toward some yummy treats," IAR wrote on Facebook. "Long gone are their days spent at the end of a rope being forced to perform."