Video showing German police appearing to beat a black man stirs debate
Germans are used to videos of police beatings from the U.S. but not from there.
A recent video showing a group of German police officers beating an unarmed black man in a Berlin suburb that is home to many African immigrants has struck a raw nerve in a country already torn politically over immigration.
The four-minute video, taken Thursday, showed officers take a young man to the ground in a headlock. One of them gut-punches the man and another kicks him. One officer takes out his gun as he walks the street, but doesn't shoot.
The video was taken by a professional news team for a video company called Redfish and posted on its website and shared on social media. Other websites have since posted the video.
Berlin police have not formally verified that the events shown in the video are real, but the Berlin State Police office has opened an investigation into whether officers used excessive force during the incident.
Officials also released a statement describing what they say happened prior to the incident on the video.
Police say they contacted the man, whom they said is 22 years old, on Thursday after getting a tip that he had stolen a bicycle. They say the suspect then kicked in the door of a police car, which is not shown in the video.
In the statement, police acknowledged that the suspect was kicked by officers. The statement also said several officers at the scene were injured when a crowd started throwing flower pots, bottles and rocks.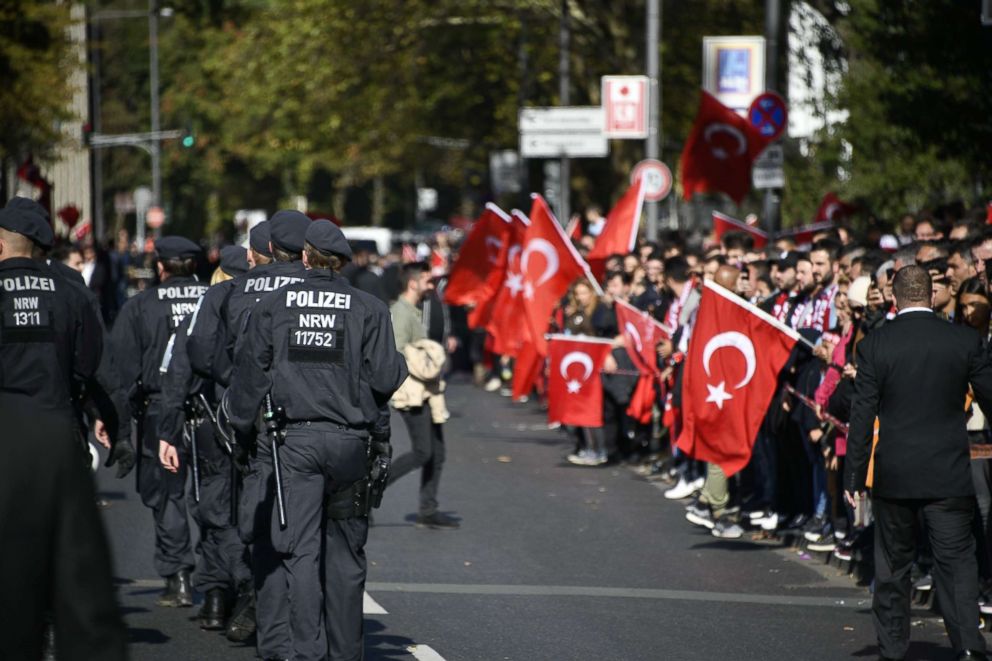 The identity of the man hasn't been released, and it is unknown whether he is still in police custody or if he was released pending a court hearing.
Germans are used to seeing videos of alleged excessive force by police coming out of America, but not here, and this one has drawn public comments both chastising and supporting the police action.
An immigrant rights advocate said the video shows that Europe's reputation as being safe and civilized doesn't hold for non-white people.
"People believe Europe is safe and civilized; but that's for white people. For people of color, it's a different story," explains Biplab Basu, founding member of Reach Out, an organization dedicated to supporting immigrants in Germany.
Basu has filed a criminal complaint with the public prosecutor's office against the Berlin Police Department over violence seen in the video, and has put out a public request for the young man in the video to contact the organization.
Public comments to the videos are mixed, with some chastising and others supporting the police action. "Resisting arrest does not have a color. They arrested a criminal," wrote one person on YouTube.
"Shame on the Berlin police! No one deserves to kicked on the ground," wrote another commenter.
A Parliament member for Germany's far-right party, Alternative for Germany, told ABC News that police have had a harder time keeping the peace since an influx of immigrants into the country starting in 2015.
"It is part of their daily police business," said the Parliament member, Armin-Paul Hampel. "In general, they react more defensively when the suspect has a migrant background."
In contrast, a freelance journalist whose reporting on German police brutality has gained national attention, said the incident shown in the video points to a larger trend.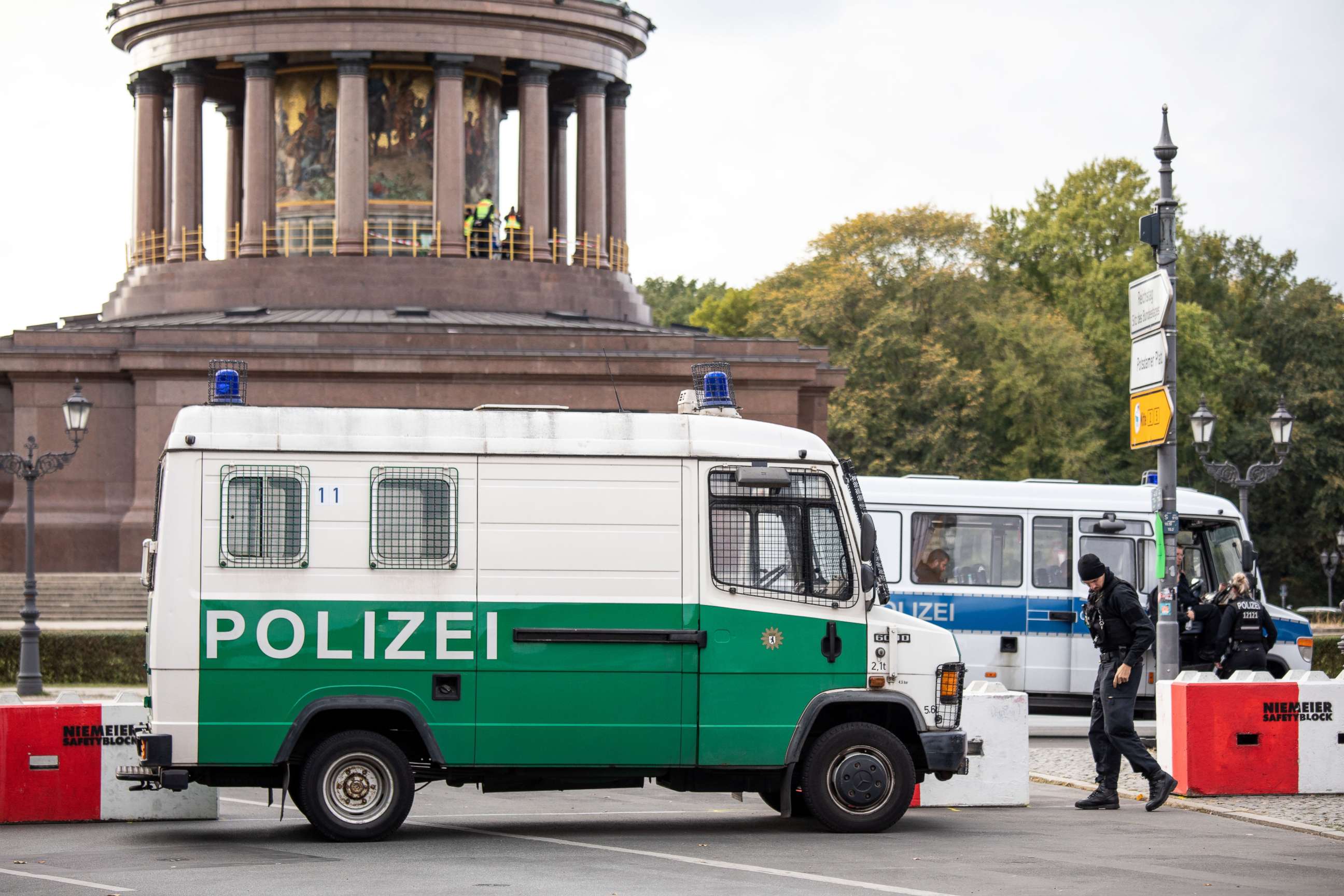 Marie von Kuck, author of a report called "Offenders in Uniform," told ABC News that German authorities pick on minorities because they are often poor, without the resources to fight back.
Von Kuck said she doesn't believe the police investigation will lead to any change. "I'm sure nothing will happen. It will work the same as it has for the last 40 years," she said.
The German government recorded more than 2,000 attacks on refugees or their homes. That was down, however, from the approximately 3,500 attacks in 2016.
Last week, at a demonstration against Turkish President Recep Tayyip Erdogan that drew thousands of people, including Turkish immigrants who have been in Germany since the 1970s, there was a noticeably, very heavy law enforcement presence in an effort to quell any potential violence.
Attacks on police also seem to be on the rise. Between 2013 and 2017, the number of attacks on police increased by 22 percent from 3,710 to 4,527, according to official figures released by the German government.
Carol McKinley is a freelance journalist in Berlin on a RIAS Fellowship.