BERLIN -- Move over, Melbourne -- the world has a new most livable city.
Vienna now tops the Economist Intelligence Unit's annual ranking, which is based on 30 factors including access to health care, education, infrastructure, culture, the environment and political and social stability.
This year, the Austrian capital, home to 1.76 million people, beat out Melbourne, which had held the top slot for the past seven years. Canadian, Australian and Japanese cities scored the other top spots, with Melbourne, Osaka, Calgary, Sydney, Vancouver, Toronto, Tokyo, Copenhagen and Adelaide rounding out the top 10. Many U.S. cities, in contrast, saw their rankings fall this year, including Atlanta and Chicago, thanks in part to security issues, according to the Economist.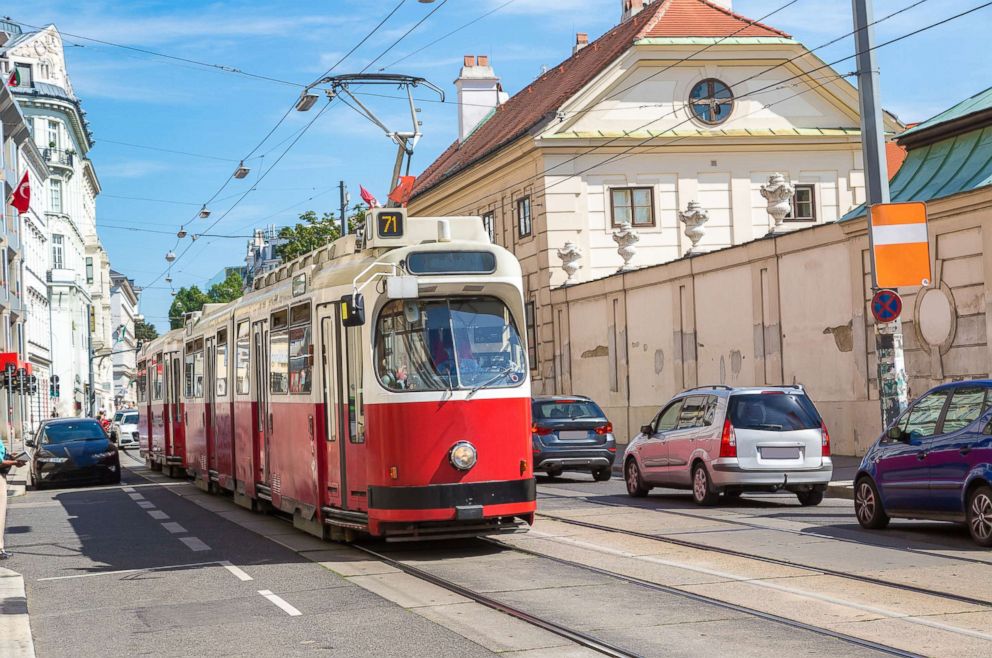 Located on the Danube river, Vienna boasts a rich artistic and architectural legacy. It is home to landmark buildings such as the Schoenbrunn Palace and the colorful social housing project designed by famous artist Friedensreich Hundertwasser. The city was also the birthplace of the Art Nouveau movement, spearheaded by artists such as Gustav Klimt.
Aside from these historic attractions that draw tourists to the city, locals say Vienna has much to offer residents.
"People think about Vienna as very a classical city, one for older people, but it does have its wild side and nightlife -- there's always something going on," said Alexander Pearl, a project manager from Israel who has been living in Vienna for the past four years.
Pearl said he also loves the city's abundance of parks and green spaces.
"It is a big city but it feels very relaxed and calm in a way -- there's and space and it's not very crowded," he added.
Public transportation is extensive and less expensive in Vienna than other European capitals such as Berlin or London. For example, a yearly public transportation ticket costs just one Euro per day, or approximately U.S. $415 annually.
The city is also famous for fostering thinkers and creators such as Sigmund Freud and painter Egon Schiele.
"Ultimately, Vienna is a city that is indulgent to individuals. The culture, state, and society all make it very easy to live here in peace and solitude without particular hassle or disruption," said Teddy Allen, a consultant who hails from England and said he plans to call the city home for the long run. "Perhaps for this reason, people have come here throughout the decades to gently go mad and wallow in introspection."
The Economist list includes 140 cities in total. The bottom 10 cities, by contrast, were ones that have recently experienced political instability and security issues.