In order to spotlight sexual harassment on the street, a young French woman posted a video of herself being hit in the face by a man in the streets of Paris. The video has gone viral in France, and Paris prosecutors have launched an investigation.
Last Wednesday, Marie Laguerre, 22, posted on her Facebook page a video showing her being hit in the face by a man on a Paris street. Laguerre shared her experience in a Facebook post.
"Last night, as I was coming back home in Paris, I walked past a man who sexually/verbally harassed me," she wrote in the post.
"He wasn't the first one and I can't accept being humiliated like that, so I replied 'shut up,'" she continued. "He then threw an ashtray at me, before rushing back to punch me, in the middle of the street, in front of dozens of people."
"This is an unacceptable behavior," she said in the post. "It happens everyday; everywhere and I don't know a single woman who doesn't have a similar story. I am sick of feeling unsafe waking in the street." Laguerre concluded by saying that "things need to change, and they need to change now."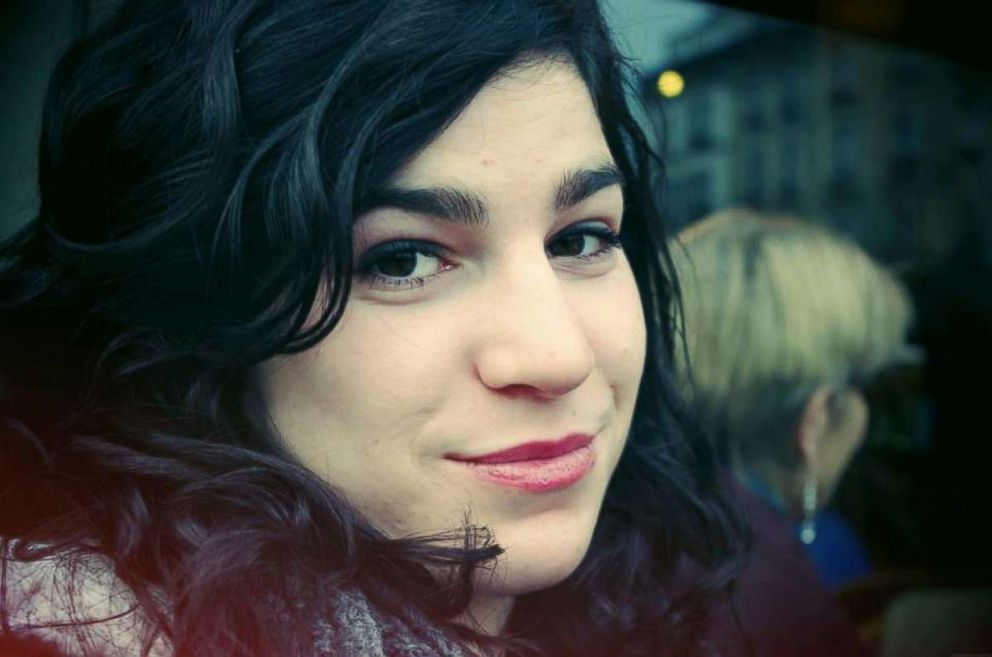 Laguerre also said that she filed a complaint. On Monday, a spokesperson for Paris prosecutor's office told ABC News that an investigation for "violence" and "sexual harassment" has been opened. The individual who punched the woman has not been arrested yet, the spokesperson said.
The video, from surveillance camera of a cafe, was given to Laguerre by the owner, she said.
France's gender equality minister, Marlene Schiappa, reacted to the incident in an interview with the French newspaper Le Parisien, saying she was "outraged."
Schiappa said that a new law is set to be adopted by French parliament this week that would impose minimum fines of 90 Euros ($105 U.S. dollars) for offenders.
"The first fines should be handed out this fall," said Schiappa.