The death toll of the devastating earthquake that struck Turkey and Syria continues to rise with freezing temperatures, rain and snow making the hunt for survivors harder and these conditions also diminishing any chances of survival.
Over 7,700 people have been confirmed dead in Turkey and Syria according to officials as search and rescue teams sift through the rubble of buildings that were destroyed by the 7.8 magnitude quake that happened Monday.
The situation in Syria, described as "dire" by the International Committee of the Red Cross, is compounded by the lack of infrastructure and resources in the war-torn country.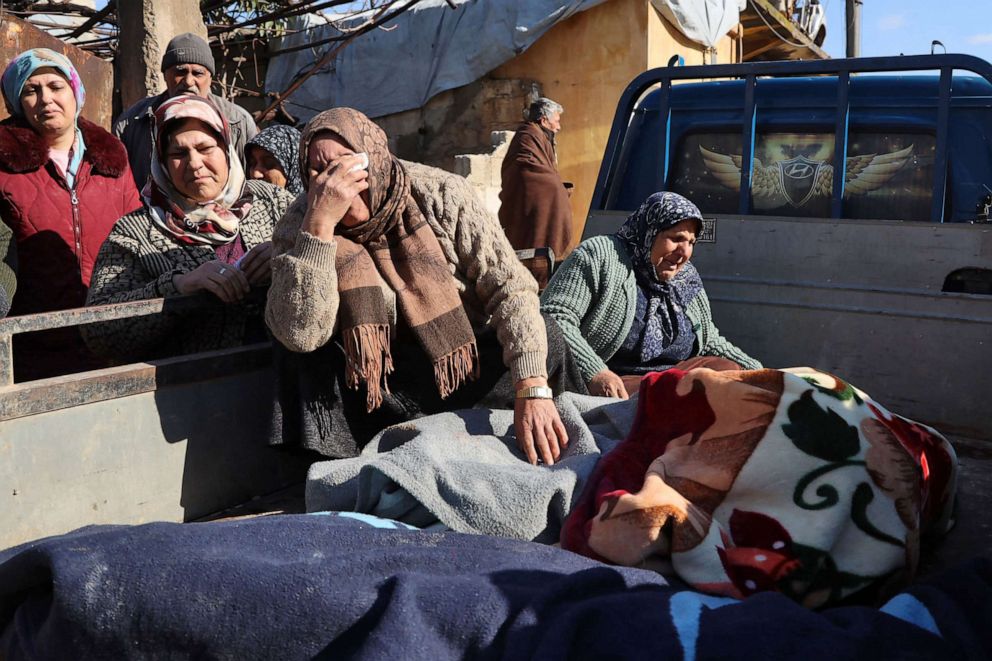 "In Syria, the earthquake adds a layer to the humanitarian tragedy that has been ongoing for 12 years," the ICRC said in a statement issued Tuesday.
The earthquake hit areas whose population has already been ravaged by the country's civil war, Aleppo among them.
"No words can describe the sight of families – most of whom displaced more than once – who had to leave their homes in the freezing cold to take refuge in unsafe streets in the middle of the night," the ICRC statement said.
"Turning a blind eye to humanitarian suffering in Syria is cruel and inhumane," the statement added.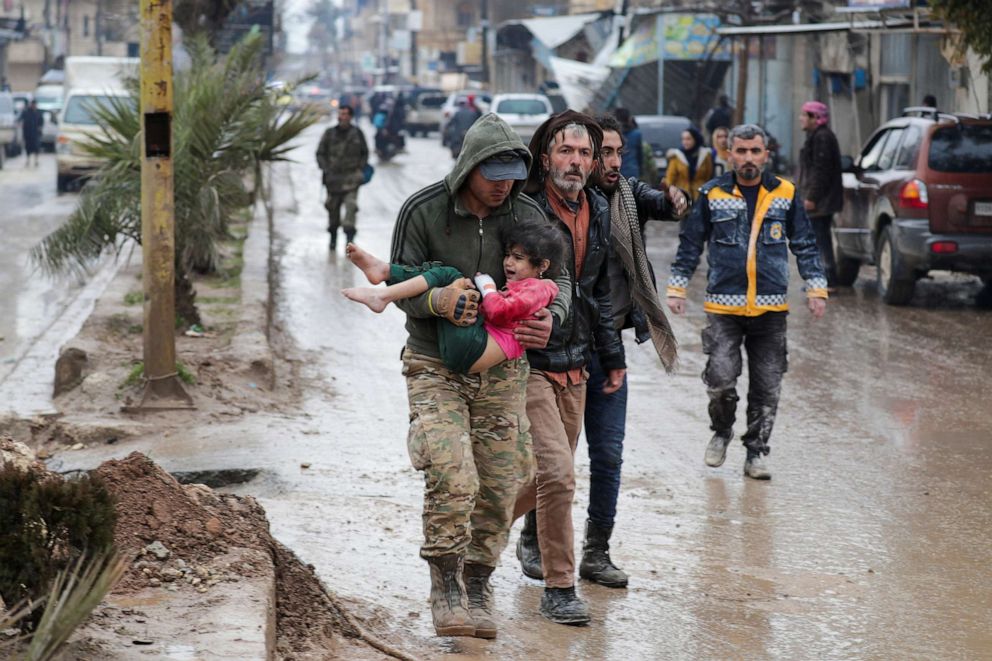 The Syrian conflict began in 2011 when President Bashar Al Assad cracked down brutally on anti-regime protesters. Civil war erupted and after years of fighting Assad, supported by the Russians, regained control of most of the country. However, there are still parts of north-western Syria that are under rebel control. This part of the country is also home to several large refugee camps.
"Displaced families in north-west Syria, and Syrian refugee families living in Turkey in informal settlements are among the most vulnerable as overnight temperatures continue to dip below 0° Celsius," UNICEF spokesman James Elder said.
"This was of course already an emergency situation…communities are grappling with an ongoing cholera outbreak and heavy rain and snow," Elder added. "In this context, and one of more than a decade of conflict, this earthquake is utterly unbearable."
Relief efforts are being slowed down as reaching those most in need in Syria is both politically and logistically difficult. There is only one UN sanctioned crossing for transporting international aid between Syria and Turkey and reports from the area indicate this is blocked by earthquake destruction.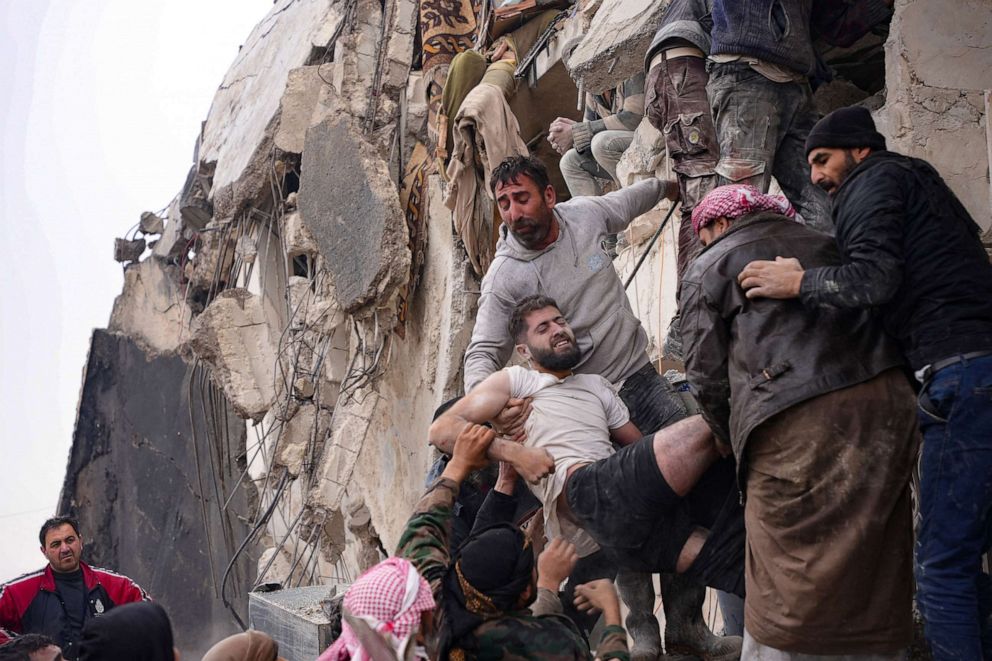 The earthquake struck in the largely rebel held north-western parts of the country and the Assad regime has said, via its UN Ambassador Bassam Sabbagh, that international aid must be dispensed in coordination with the Damascus government and delivered from within Syria and not across the Turkish border.
The White Helmets or the Syrian Civil Defence, one of the few search and rescue teams operating in rebel held Syria, have issued an impassioned plea for assistance.
"It's a very difficult task for us. We need help," a member said in a video posted online, "We need the international community to support us…we need help to save our people."
"Destruction, devastation, and collapse of buildings," the White Helmets tweeted, "Hundreds of injuries, dozens of deaths, many trapped under the rubble or stranded in the winter cold. We call on the international community to take action."
Syrian Foreign Minister Faisal Mekdad said the Syrian government was ready "to provide all the required facilities to international organisations so they can give Syrians humanitarian aid."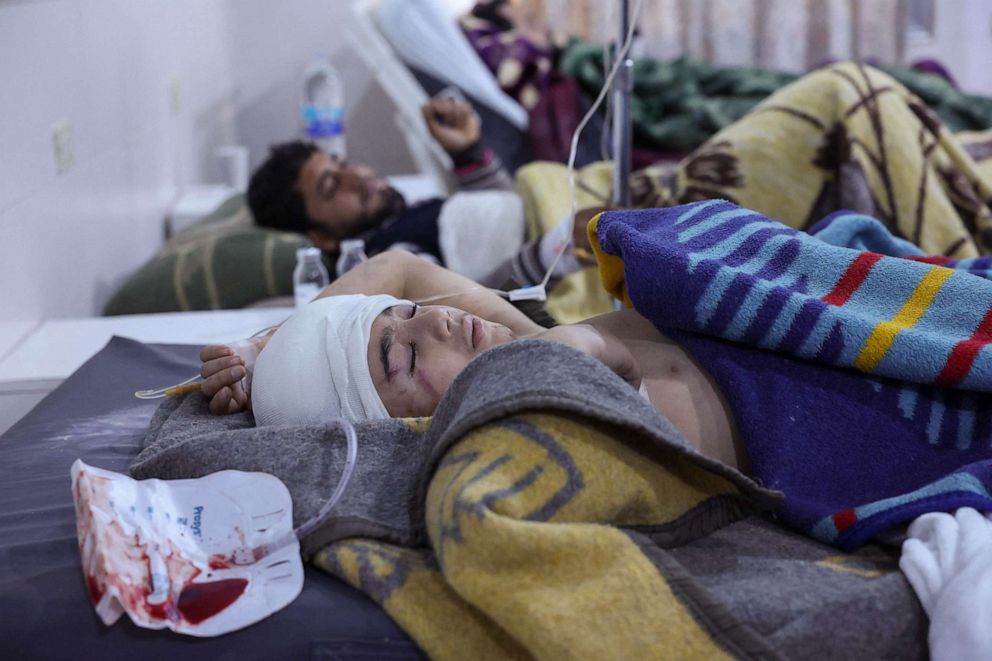 The country's two main allies – Iran and Russia – have pledged their support with aid deliveries already en route.
But the United States has refused to deal directly with Assad's government.
"It would be quite ironic—if not even counterproductive—for us to reach out to a government that has brutalized its people over the course of a dozen years now—gassing them, slaughtering them, being responsible for much of the suffering that they have endured," State Department spokesperson Ned Price said at a press briefing Monday.
"Instead," Price added, "we have humanitarian partners on the ground who can provide the type of assistance in the aftermath of these tragic earthquakes."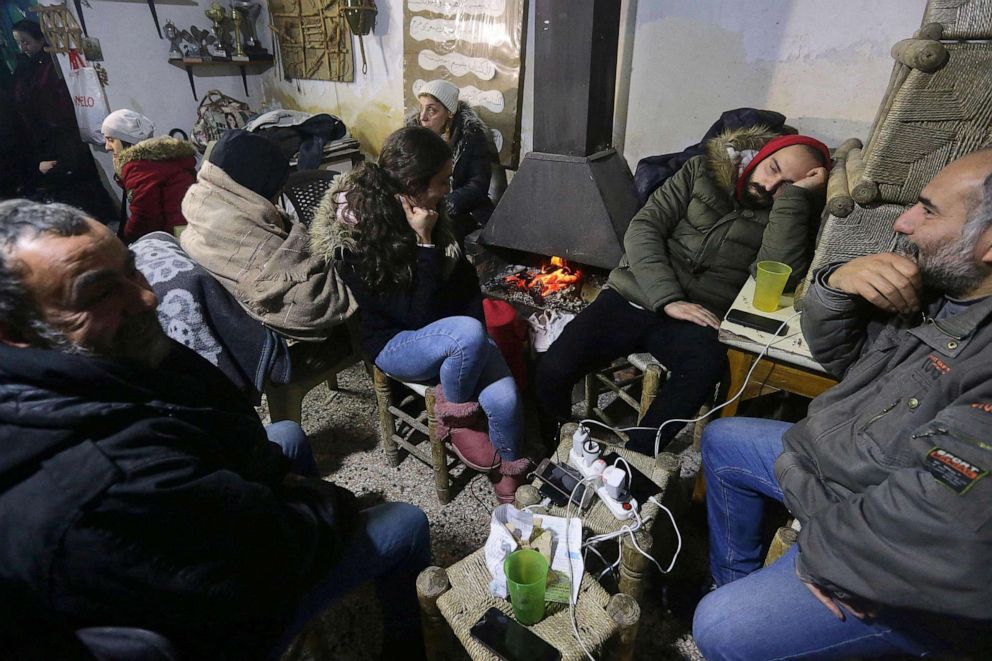 Germany's Foreign Minister, Annalena Baerbock, urged the Russians to guarantee the aid would reach those in need.
"All international actors, including Russia, should exert their pressure on the Syrian regime to ensure humanitarian help for victims can arrive," said Baerbock during a news conference in Berlin.
"It's important that weapons are now set aside and all efforts in the region are focused on humanitarian aid and on recovering and protecting victims," said Baerbock.
Since Syria's bloody civil war began 12 years ago, aid agencies have found it difficult operating in Assad's regime and many of the international organizations felt forced to leave the sanctioned country.
"There's a huge need for humanitarian support and assistance in the northwest and northern parts of Syria," Matthew Saltmarsh, UNHCR spokesperson said in a statement. "In the northwest, there are 4.1 million people who require that assistance, the majority of whom, of course, are women and children."
12.1 million Syrians, more than half the population, were already "grappling with food insecurity" according to a World Food Programme report issued last week, days before the deadly earthquake.
"Record highs of food prices, a fuel crisis, ongoing inflation, continuing conflict in some parts of the country, adverse weather and the war in Ukraine in early 2022 have taken a devastating toll on Syria's most vulnerable," the report noted.