Seven new works attributed to provocative street artist Banksy have been discovered in recent days in Paris, including one near a former center for migrants at the city's northern edge, according to art website Artistikrezo.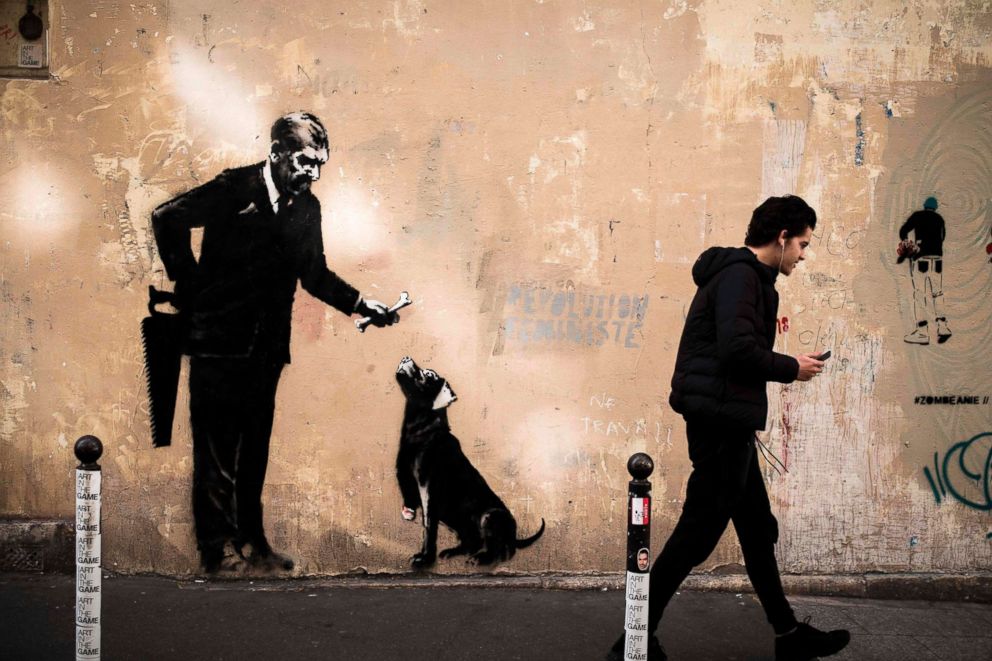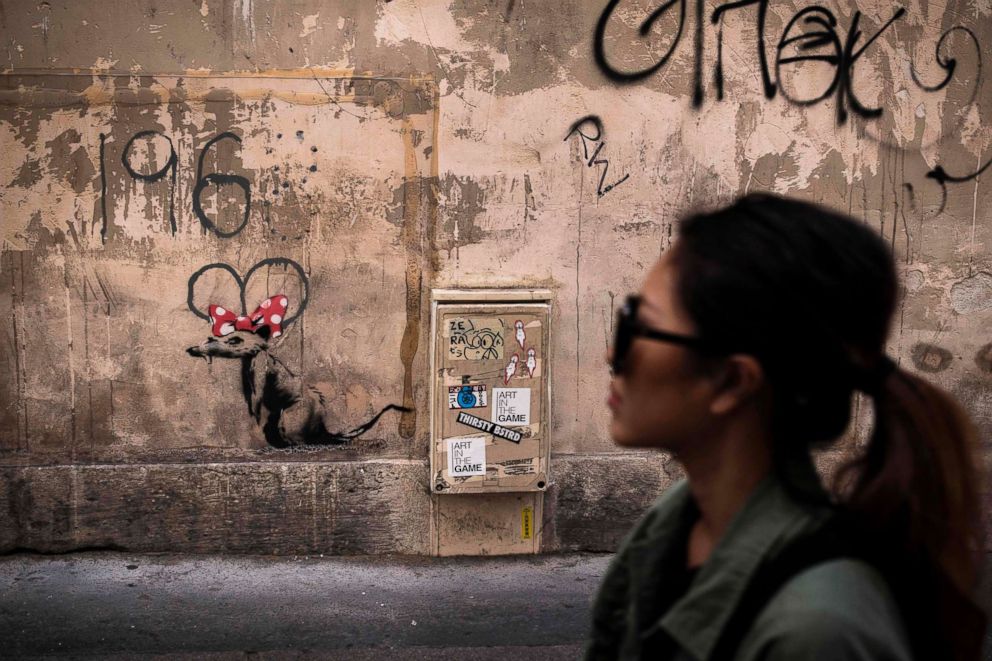 The elusive British street artist appears to have taken aim at the French government's crackdown on migrants in the series of new murals, in particular with one work - the first discovered - depicting a girl spray-painting a wallpaper pattern over a swastika.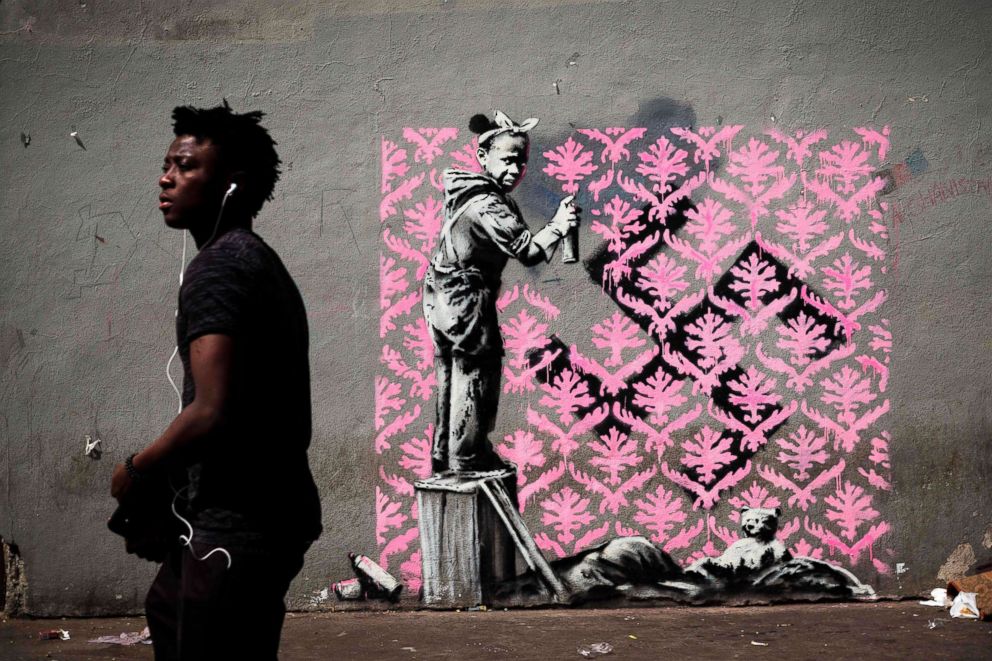 Not all the works directly reference migration, however. One piece is a play on the 1801 Jacques-Louis David painting of Napoleon crossing the Alps, while others depict rats.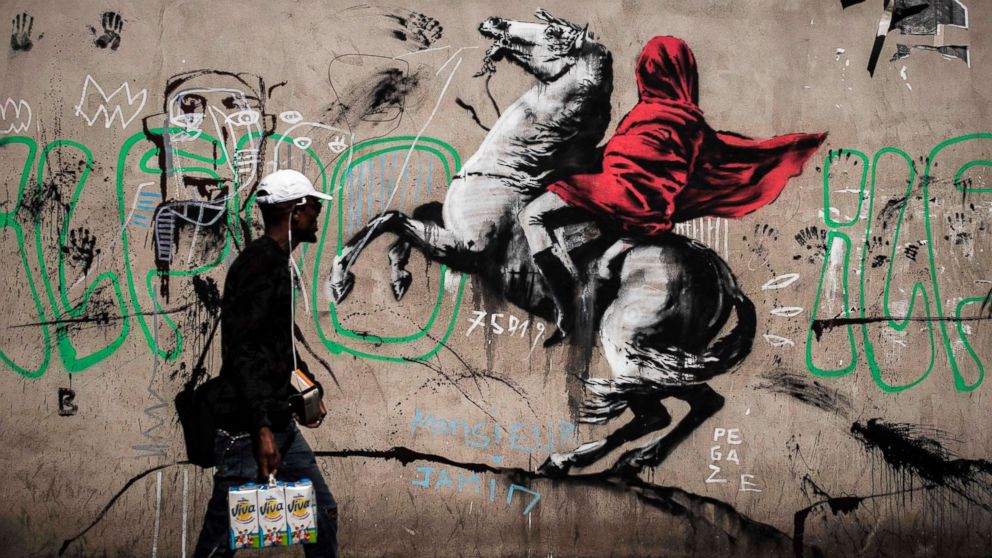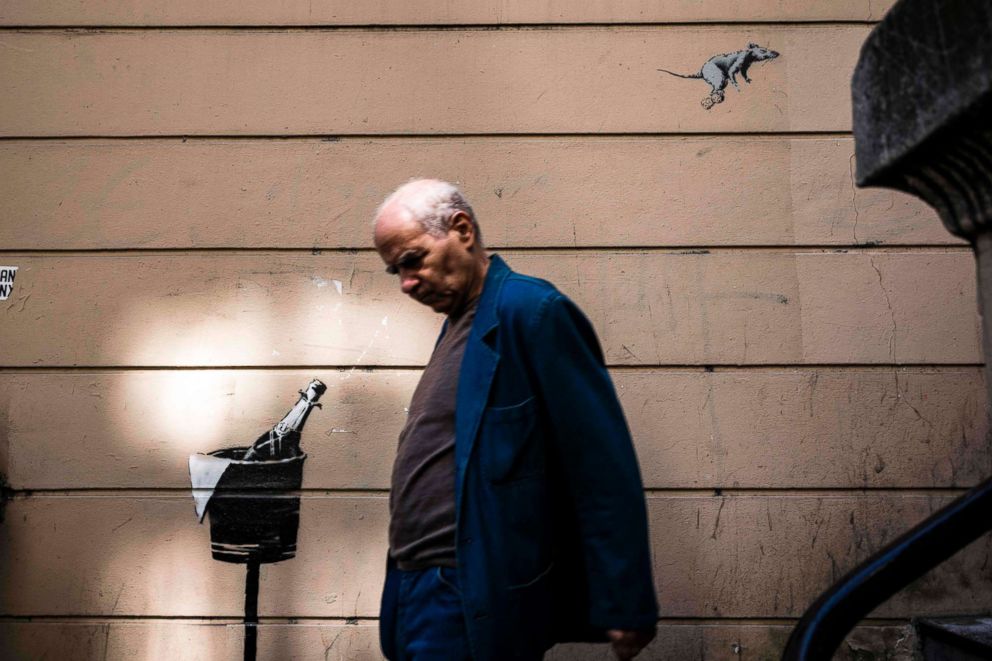 The first wall was reportedly discovered in Northern Paris on June 20th, World Refugee Day, but it didn't take long for others to add or alter Banksy's work - most noticeably the blue tag over the wallpaper swastika piece. On Monday, another artist temporarily covered Banksy's work with a poster, but art restorers quickly pulled the paper off and covered the works with clear plastic.