— -- Bermuda may be the last place you'd expect to find a former detainee of the Guantanamo detention center, one of the most notorious prisons in the world, but Khalil Mamut has called the beautiful, scenic island in the Atlantic Ocean home for a little more than seven years.
In 2009, he and three other detainees were dropped off after being transferred from Guantanamo as part of an ongoing US effort to transfer low-risk prisoners to welcoming countries.
"We didn't know about this Bermuda," he told ABC News. "We heard about Bermuda triangle. ... We came here and we landed, you know. Then I saw the oceans surrounded, you know? Just it's, it's great. Surprising."
Deciding the Future of Guantanamo and Its Prisoners
Since the Sept. 11 attacks, the prison has held nearly 800 detainees, more than 700 of whom have been subsequently cleared for release and transferred to 59 countries, including Uruguay, Albania and Bermuda. Currently, 19 detainees are cleared for transfer to other countries, which leaves 41 that the U.S. government refuses to release.
See more of David Muir during his trip to Guantanamo and Bermuda on "Nightline" at 12:35 a.m. ET
Among those prisoners are the worst of the worst, including Khalid Sheik Mohammed, the accused mastermind of the 9/11 attacks.
They have become the focus of an ongoing debate about whether the detention center should be closed at all and whether the remaining detainees should be transferred to civilian prisons or military brigs on U.S. soil.
Mamut, who left Guantanamo in 2009, is now married with two children, ages 5 and 2. He works in construction, building homes. He told ABC News that he never belonged at Guantanamo. He said he was swept up after 9/11.
"We have done nothing wrong against the U.S., even against China, even against nobody," he said. "I'm not a terrorist, never ever!"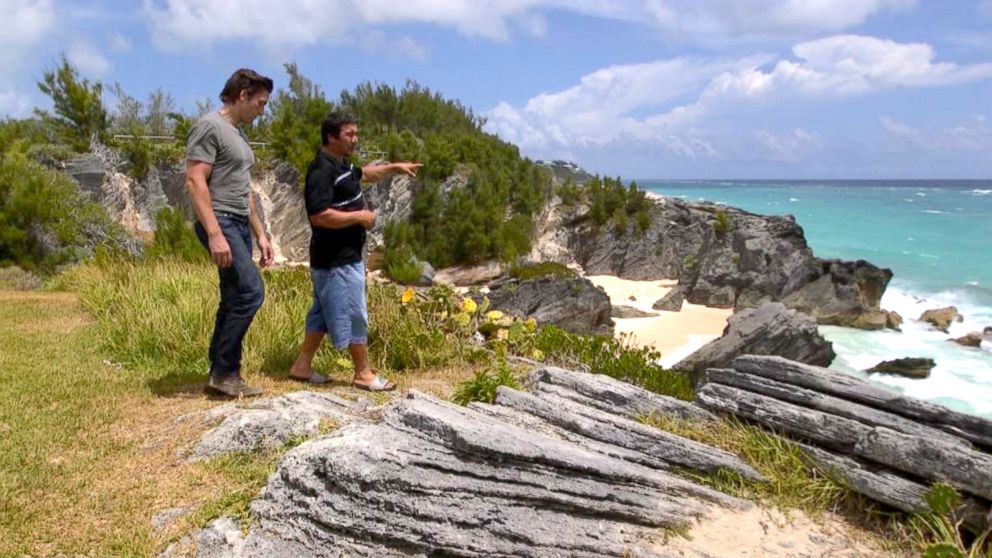 Mamut is a Chinese Uighur, a part of a Muslim minority group that escaped persecution in China by fleeing to the tribal areas of Afghanistan and Pakistan. During the war in Afghanistan, the U.S. military used leaflet drops to advertise bounties for terrorists. Mamut was captured and sold to the U.S. by Pakistan authorities and labeled an enemy combatant.
After seven years in Guantanamo, where he landed in 2002, Mamut was cleared for release by multiple U.S. courts.
In 2009, he got word that he'd be moving to Bermuda. Mamut said that within four or five days he was transferred -- he had just 45 minutes to pack his things. Now, he said he is not mad about being brought to Guantanamo.
"Wrong time, wrong place. It happened to me. ... No, I'm not angry," he said. "Because when I left Guantanamo Bay, I left everything behind. ... We have family. We have kids. Now we have things to take care of."
Mamut said that some of his family had traveled to Bermuda to see him but he is unable to leave. In most detainee-transfer cases, the U.S. government asks receiving countries to monitor the former prisoners and restrict their travel.
"No passport. Nothing yet," Mamut said. "We can't leave. No papers issued yet. ... All of us. Yeah, even kids too. ... We are stateless."
Mamut is still fighting for Bermudian citizenship for himself and his children. He's enlisted the help of local lawyer Richard Horseman, who has offered his services pro bono.
"I'm an optimistic for that," Mamut said. "I want, like, official home, not temporary."