— -- A 10-year-old boy has spent his summer off from school making lunches for homeless people.
In two months, Liam Hannon has handed 300 homemade lunches to strangers on the streets of Cambridge, Massachusetts, with help from his father, Scott Hannon.
"It makes me really proud as a dad," Hannon told ABC News. "Plus, it was something nice we could do together as father and son and with my wife and baby. [Liam] has a huge heart."
In June, Liam approached his dad with the desire to do some community service. Soon, he arrived at putting together bagged lunches for the homeless.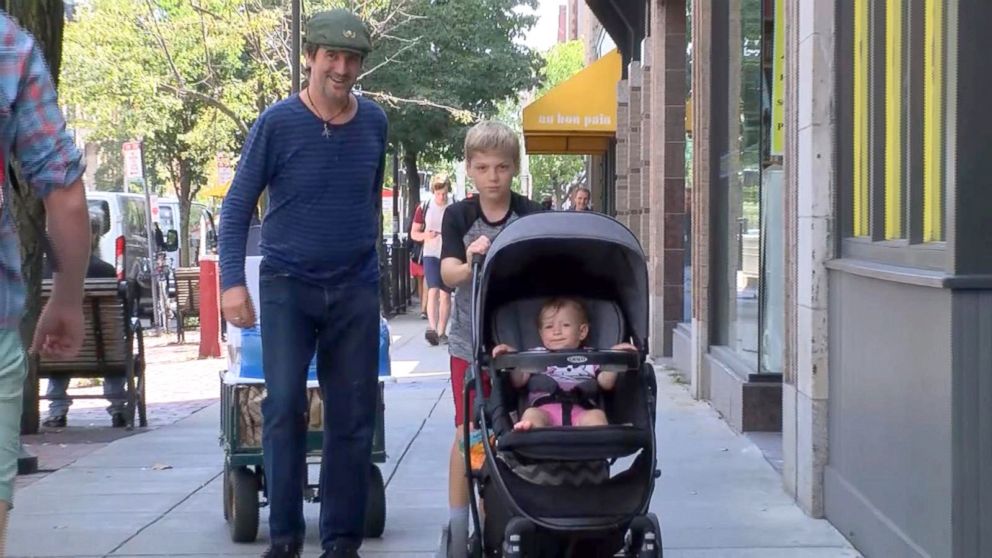 Liam started his project, "Liam's Lunches of Love," by assembling 20 lunches per week. He, his dad and sister Charlie, 1, would tag along as Liam dispersed bottles of water and paper bags containing peanut butter and jelly sandwiches.
Hannon launched a GoFundMe page to raise money for Liam's effort, which quickly grew from 20 bags of lunches per week, to 60.
Liam also greets each person to whom he gives a lunch.
"[M]any of the people we help are actually really nice and could use just a little kindness in their lives," Liam said. "We really need more volunteers so we can spend a little more time with each customer. It just feels really good to help."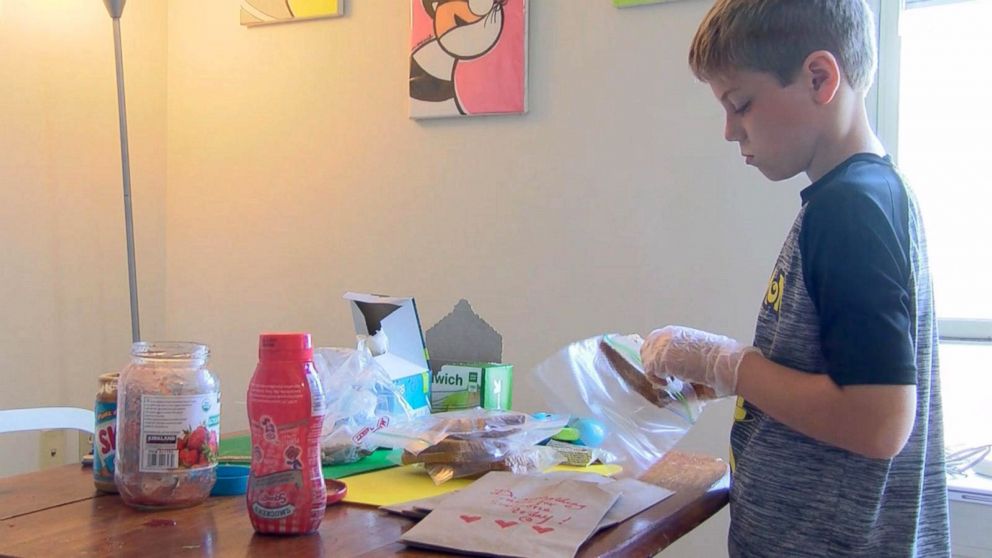 Liam and his dad also work with Hildebrand Family Self Help Center in Cambridge, Massachusetts, to collect school supplies for over 400 children experiencing homelessness.
Krystle Kelly, director of development for the center, said that the father-son duo has filled 40 backpacks and multiple boxes of supplies so far.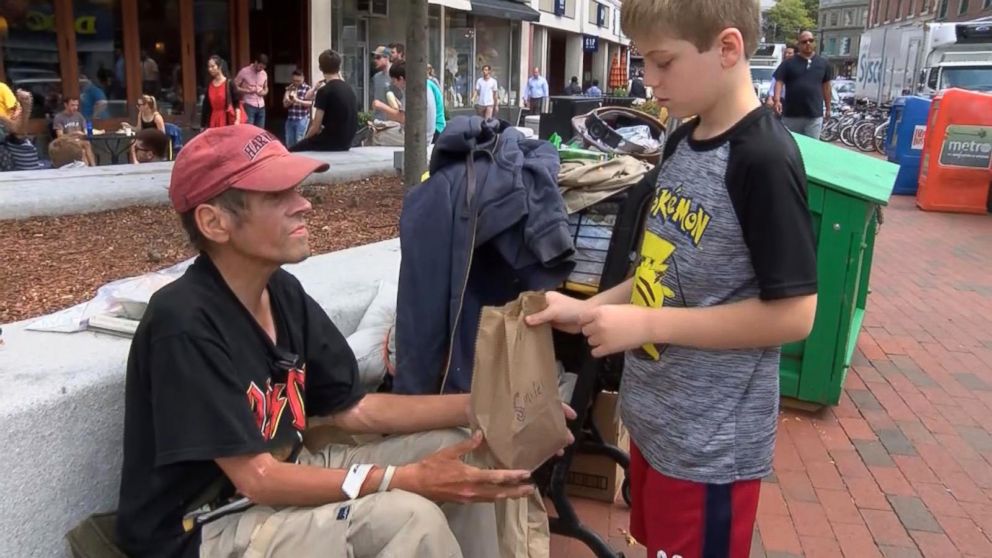 Kelly has also gone on lunch handouts with Liam, she added.
"What Scott and Liam have done has been to really give [the homeless] self-respect and kindness in a really tough circumstance," she said. "it's the first time that any of those folks have been looked at in the eye or anyone has acknowledged their presence.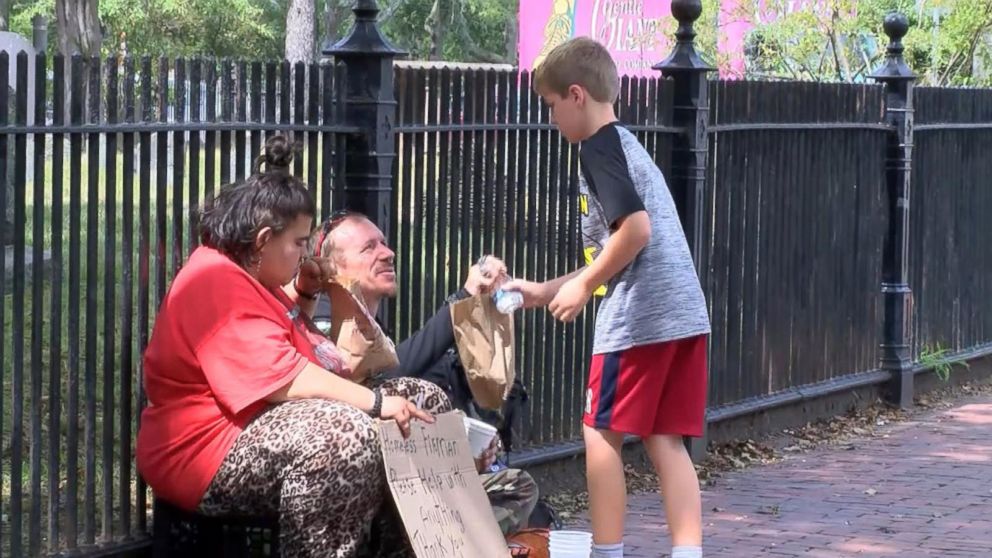 "To think that a 10-year-old can be that selfless, it's amazing," Kelly added.
Liam, a fifth-grader, hopes to pass lunches out on Saturdays now that he's back at school, Hannon said.